Kadar Flavonoid, Senyawa Biomarker Antikanker pada Tumbuhan Famili Asteraceae dari Daerah Kopeng Kabupaten Semarang Indonesia
Abstrak
The Asteraceae family plants are reported to have various abilities as drugs. Artemisia belongs to the Asteraceae family has been used as a drug for malaria, and recent developments have been studied for its ability as anticancer agents. Cosmos caudatus, a member of the Asteraceae family that believed by many people for its ability to heal cancer. The aims of this study were to determine the content of quercetin, kaempferol, and artemisinin which is an anticancer biomarker compound in A. annua, A. vulgaris Linn., A. chinese Berg ex Poljakov, and Cosmos caudatus Kunth which grow in Kopeng blood, Semarang Regency, Province Central Java. The plant samples were dried and mashed up. The content of biomarker compounds was determined using using High Performance Liquid Chromatography (HPLC). The artemisinin levels in A. annua, A. vulgaris Linn., A. cina Berg Poljakov, and Cosmos caudatus Kunth were 0.2800; 0.3000; 0.1700; and 0.0300% respectively. The kaempferol was detected in the three Artemisia were 0.2987; 0.0013; and 0.0074%. In all four plants, quercetin was only detected in A. annua.
Kata Kunci
Asteraceae, Artemisia, Cosmos caudatus, flavonoid, HPLC
Teks Lengkap:
PDF
Referensi
Arullappan, S. Muhamad, S., Zakaria, Z. 2013. Cytotoxic Activity of the Leaves and Stem Extracts of Hibiscus rosasinensis (Malvaceae) against Leukaemic Cell Line (K-562). Tropical Journal of Pharmaceutical Research, 12(5), pp.743 – 746.
Batra, P. dan Sharma, A.K. 2013. Anti-cancer Potential of Favonoids: Recent Trends and Future Perspectives. Biotech, [e-journal]. 3:439–459. Bayarmaa, J., De Zorzi, G., 2011. Determination of Artemisinin Content in Artemisia annua L. Mongolian Journal of Biological Sciences, 9(1-2), pp.47 – 51.
Delabays, N., Collet, G., Benakis, A., 1993. Selection and Breeding for High Artemisinin (Qinghaosu) Yielding Strain of Artemisia annua. 60(3).
Dewick, P.M. 2002. Medicinal Natural Products: A Biosynthetic Approach. New York: John Wiley dan Sons.
Domokos, E., Jakab-Farkas, L., Darko, B., Biro-Janka, B., Mara, G., Albert, C., Balog, A. 2018. Increase in Artemisia annua Plant Biomass Artemisinin Content and Guaiacol Peroxididase Activity using the Arbuscular Mycorrhizal Fungus Rhizophagus irregularis. Frontiers in Plant Science, 9(478), pp.1 – 9.
Fita, F.E., Listianingsih, D., Hapsari, Y.A., Pradana, R.K., Indah E.S., Arifin, I. 2015. Efek Sitotoksik Kombinasi Ekstrak Metanol Daun Kenikir (Cosmos caudatus, Kunth) dan Doksorubisin terhadap Sel Kanker Payudara T47D Secara In Vitro dan In Silico. Prosiding Seminar Nasional Peluang Herbal Sebagai Alternatif Medicine. ISBN: 978-602-19556-2-8.
Hussain, M., Raja, N.I., Mashwani, Z-U-R., Iqbal, M., Sabir, S., Yasmeen, F. 2017. In Vitro Seed Germination and Biochemical Profiling of Artemisia absinthium Exposed to Various Metallic Nanoparticles. Biotech, 7:101-108.
International Agency for Resarch on Cancer. 2018. Latest Global Cancer Data: Cancer Burden Rises to 18.1 Million New Cases and 9.6 Million Cancer Deaths in 2018. World Health Organisation, 12 September 2018.
Kashani, H.H., Hoseini, E.S., Nikzad, H., Aarabi, M.H. 2012. Pharmacological Properties of Medicinal Herbs by Focus on Secondary Metabolites. Life Science Journal, 9(1), pp.509 - 520.
Koleva,D., Kasimova, Z., Kerim,A., Ahmed,A., Chamova, R. 2007. Anticancer Potential of Artemisia annua. Scripta Sciebtifica Vox Studentium.
Kurşat M, Yılmaz Ö, Emre I, Civelek Ş, Gökçe Z. 2014. Some Biological Contents and Radical Scavenging Activities of Five Artemisia L. Species Growing in Turkey. J Drug Metab Toxicol, 5(6), pp.172-176.
Kursat, M., Emre, I., Yilma, O., Civelek, S., Demir, E., Turkoglu, I. 2015. Phytochemical Contents of Five Artemisia Species. 2015. Nat Sci Biol, 7(4), 495-499.
Liu, K., Abdullah, A.A., Huang, M., Nishioka, N., Altaf-Ul-Amin, Md.,Kanaya, S. 2017. Novel Approach to Classify Plants Based on Metabolite-Content Similarity. Biomed Res Int, 2017, pp1 – 12.
Mannan, A., Ahmed, I., Arshad, W., Asim, M.F., Qureshi, R.A., Hussain, I., Mirza, B., 2010. Survey of Artemisinin Production by Diverse Artemisia Species in Northern Pakistan. Malaria Journal, 9, pp.310 – 318.
Nurhayati, B., Rahayu, I.G., Rinaldi, S.F., Zaini, W.S., 2018. The Antioxidant and Cytotoxic Effects of Cosmos caudatus Ethanolic Extract on Cervical Cancer. The Indonesian Biomedical Journal, 10(3): pp 243-249.
Prakash, E dan Gupta D.K. 2013. In Vitro Study of Extracts of Ricinus communis Linn on Human Cancer Cell Lines. Journal of Medical Sciences and Public Health, 2(1), pp.15 – 20.
Pras, N., Visser, J. F., Batterman, S., Woerdenbag, H. J., Malingré, T. M., & Lugt, C. B. 1991. Laboratory Selection of Artemisia annua L. for High Artemisinin Yielding Types. Phytochemical Analysis, 2(2), 80-83.
Raharjo, T.J. 2013. Kimia Hasil Alam. Yogyakarta: Pustaka Pelajar.
Rahman, H.A., Sahib, N.G., Saari, N., Abas, F., Ismail, A., Mumtaz, M.W., Hamid, A.A. 2017. Anti-obesity Effect of Ethanolic Extract from Cosmos caudatus Kunth Leaf in Lean Rats Fed a High Fat Diet. BMC Complementary and Alternative Medicine, 17, pp.122 - 138.
Ryu, J-H., Lee,S.H., Kim, M-J., Shin, J-L., Sung, N-J. 2011. Antioxidant and Anticancer Activities of Artemisia annua L. and Determination of Functional Compounds. Journal of the Korean Society of Food Science and Nutrition, 40(4).
Seyedreihani, S.F., Tan, T-Calkarkhi, A.F.M., Easa, A.M. 2017. Total Phenolic Content and Antioxidant Activity of Ulam raja (Cosmos caudatus) and Quantification of its Selected Marker Compounds: Effect of Extraction. International Journal of Food Properties, 20(2), pp.260 – 270.
Sundur, S., Shrivastava B., Sharma P., Raj S.S., Jayasekhar V.L. 2014. A Review Article of Pharmacological Activities and Biological Importance of Calophyllum inophyllum. International Journal of Advanced Research, 2 (12): 599-603.
Tokuşoğlu & Yıldırım, 2003. HPLC-UV and GC-MS Characterization of the Flavonol Aglycons Quercetin, Kaempferol and Myricetin in Tomato Pastes and Other Tomato-Based Products. Acta Chromatogr. 13, 196-207.
Woerdenbag, H.J., Pras, N., Chan, N.G., Bang, B.T., Bos, R., van Uden W., Van Y.P., Van, B.N., Batterman, S., Lugt, C.B., 1994. Artemisinin, Related Sesquiterpenes, and Essential Oil in Artemisia annua During a Vegetation Period in Vietnam. [e-journal] 60(3).
Article Reads
Total:
3542
Abstrak:
1079
PDF:
2463
Article Metrics
Metrics powered by PLOS ALM
Refbacks
Saat ini tidak ada refbacks.
Jumlah Kunjungan Harian
Satu bulan terakhir
Tampilkan laporan lengkap Google Analytics

di sini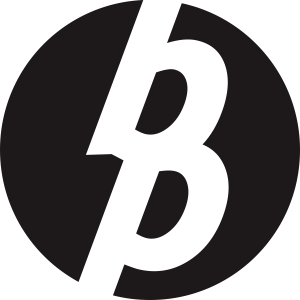 Laman ini dikelola oleh:
Bio Publisher
The Faculty of Biology Publishing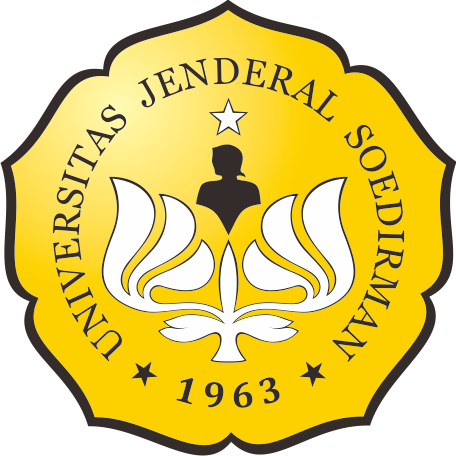 Laman ini dikelola oleh:
Penerbitan Fakultas Biologi
Universitas Jenderal Soedirman
Jalan dr. Suparno 63 Grendeng
Purwokerto 53122
Telepon: +62-281-625865
Email: biologi@unsoed.ac.id
Laman ini menggunakan:
OJS | Open Journal System
Software pengelolaan jurnal ilmiah online. Versi yang digunakan adalah 2.4.8.0.
Metadata artikel terdaftar di:
Crossref
Agen resmi internasional pendaftaran Digital Object Identifier (DOI)
Artikel jurnal ini terindeks: