Floristics Composition of Tomong Forest at Sambas, West Kalimantan
Abstrak
Tomong forest at Sambas regency is a restricted tropical forest along Sambas riverbank area. The forest have been threatened and decreased due to development of oil palm plantation and human settlement. The plant plant diversity and natural ecosystem in this area should be conserved soon. Sambas botanical garden establishment, which is a serious effort to conserve this forest. Plant Inventory has been conducted on July 15-20, 2008, as the first step to prepare establishing the botanic garden. The floristic composition is a basic important data for botanic garden development planning. The result of inventory shows that there were 153 species of 433 individual trees in the plots sampling with total size of 10 ha (3.3% of total area). These species occurred in three-habitat type on the forest area i.e. riparian, freshwater swamp and heat forest. Dipterocarpaceae is the most important family and as an emergent tree in Tomong forest, there were 17 species in 5 genera belongs to this family, with totally 60 individual trees particularly growing on the sites ≥ 50 m asl. Other important families are Leguminosae, Myrtaceae, Euphorbiaceae, and Sapotaceae.
Kata Kunci
floristic composition, Tomong forest, botanic garden, Sambas
Teks Lengkap:
PDF
Referensi
Anonimous, 2008. http://id.wikipedia.org/wiki/kabupaten_Sambas akses 2 /09/2008
Anonimous, 2008. Laporan Analisa Vegetasi di Calon Kebun Raya Sambas. PKT-Kebun Raya Bogor, LIPI, Bogor.
Ashton, P.S., 1982. Dipterocarpaceae. Flora Malesiana seriI. 9. Flora Malesiana Foundation. Netherland.
Azis, H.A., 2006. Sungai Ciliwung Tahun 2026. http://www.menlh.go.id/ info_banjir/index.php?option=com_content&task=view&id=24&Itemid=27 - 23k. diakses 9/09/2008
Beccari, O., 1986. Wondering in the Great Forest of Borneo. Oxford in Asia Hardback.
Clarke, C., 1997. Nepenthes of Borneo. Natural History Publications. Kinabalu.
Drasospolino, 2004. Pendekatan Analisa Spatial di Dalam Justifikasi Suatu Fungsi Kawasan (Studi kasus Kawasan Hutan Rawa Gambut Sebangau-kalimantan tengah). Buletin Konservasi Alam Vol.4 no.1 Juni 2004. Pusat Informasi Konservasi Alam, Ditjen PHKA. Bogor.
FAO, 2008. Broadleaved Forest. http://www.fao.org/forestry/6426/en/mys/page.jsp. diakses 8/09/2008
Kartawinata, K., Purwaningsih, Partomihardjo, T., Yusuf, R., Abdulhadi, R., and Riswan, S., 2008. Floristics and Structure of a Lowland Dipterocarp Forest at wanariset Samboja, East Kalimantan, Indonesia. Reinwardtia 12 (4): 301-323.
Kayode, J., 1999. Phytosociological investigation of Compositae weeds in abandoned farmland in Ekiti state, Nigeria. Compositae Newsletter Number 34 :62-68. Department of Phanerogamic Botany, Stockholm.
Mackinnon, Hatta, G., Halim, H., and Mangalik, A., 1996. The Ecology of Indonesian Series Volume III. The Ecology of Kalimantan. Periplus Edition (HK) Ltd. Singapore.
Partomihardjo, T., 2005 Pegunungan Muller, warisan Dunia di jantung Kalimantan. Pusat Konservasi Tumbuhan Kebun Raya Bogor.
Purwaningsih, 2004. Sebaran Ekologi jenis-jenis Dipterocarpaceae di Indonesia. Biodiversitas (5) (2): 89-95.
Simbolon, H., and Mirmanto, E., 2000. Checklist of Plant Species in the Peat Swamp Forest of Central Kalimantan, Indonesia. Proceedings of the International Symposium on Tropical Peatlands: 179-190. Hokkaido University & Indonesian Institute of Sciences, Bogor.
Siregar, M., 2006. Species diversity of Local fruit trees in kalimantan: Problems of Conservation and Its development. Biodiversitas 7 (1): 94-99.
Siregar, M., and Sambas, E.N., 1999. Floristic Composition of Peat Swamp forest in Mensemat-Sambas, West Kalimantan. Proceeding of The International symposium on Tropical Peatlands: 153-164. Hokkaido University & Indonesian Institute of Sciences, Bogor.
Sudarmono dan Widyatmoko, D., 1998. Eksplorasi Flora Hutan Tanah Aper, Cagar Alam Gunung Niut. Warta Kebun Raya 2(1):1-9.
Sutisna, U., 1985. Tree Species composition Analysis of peat swamp forest at sei mandor, West Kalimantan. Buletin Penelitian hutan 469: 39-66.
Tamburian, E., 2007. Greenomics kecam Investasi kelapa Sawit di Kalimantan. www.sinarharapan.co.id
Article Reads
Total:
662
Abstrak:
368
PDF:
294
Article Metrics
Metrics powered by PLOS ALM
Refbacks
Saat ini tidak ada refbacks.
Jumlah Kunjungan Harian
Satu bulan terakhir
Tampilkan laporan lengkap Google Analytics

di sini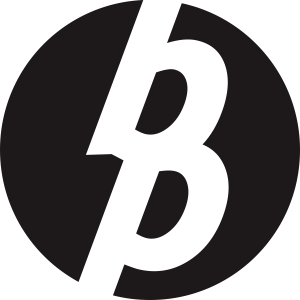 Laman ini dikelola oleh:
Bio Publisher
The Faculty of Biology Publishing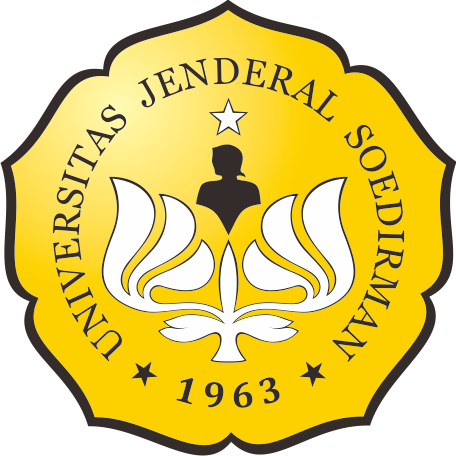 Laman ini dikelola oleh:
Penerbitan Fakultas Biologi
Universitas Jenderal Soedirman
Jalan dr. Suparno 63 Grendeng
Purwokerto 53122
Telepon: +62-281-625865
Email: biologi@unsoed.ac.id
Laman ini menggunakan:
OJS | Open Journal System
Software pengelolaan jurnal ilmiah online. Versi yang digunakan adalah 2.4.8.0.
Metadata artikel terdaftar di:
Crossref
Agen resmi internasional pendaftaran Digital Object Identifier (DOI)
Artikel jurnal ini terindeks: