Hymenoptera Parasitoid dan Persentase Parasitasi terhadap Berbagai Ulat Pemakan Daun Kelapa Sawit di Kebun Cikasungka PTPN VIII, Cindali, Bogor
Abstrak
Palm oil is one of the plantation commodities in Indonesia and had widespread in Indonesia. One of pests that attack oil palm is insect, and the most damaging pests usually from Lepidoptera. The aim of this study was to determine and counting percent parasitization of the parasitoids that parasitize palm leaf-eating pests in the oil palm plantation of PTPN VIII Cindali, Bogor. The study was conducted in 6 blocks of PTPN VIII Cindali oil palm plantation from September 2014 - June 2015 with observations once a month. Sample was taken by means of each block taken 5 plants in every plots randomly to be observed and palm leaf-eating insects taken to kept until the parasitoid was emerged. The outgoing parasitoids then counted and identificated. The results of the study founds 6 species of palm leaf-eating pests and 5 species of Hymenoptera parasitoids that parasitize these pests. Pests that found were Setora nitens, Amatissa sp., Birthosea bisura, Mahasena corbetti, Metisa plana and Pseudococcus sp. Whereas parasitoids that found were Spinaria spinator, Charops bicolor, Telenomus podisi, Aphanogmus sp. and Acerophagus sp.
Kata Kunci
Hymenoptera, palm oil, parasitization, parasitoids, Spinaria spinator, Setora nitens
Teks Lengkap:
PDF
Referensi
Blumberg, D, 2008, 'Date palm arthropod pests and their management in Israel', Phytoparasitica, vol. 36, no.5, hh: 411-448.
Cheong, YL, Sajab, AS, Hafidzi, NM, Omar, D & Abod, F, 2010, 'Outbreak of bagworm and their natural enemies on an oil palm, Elaeis guineensis, plantation at Hutan Melintang, Perak, Malaysia', J Entomol, vol. 7, hh: 141-151.
Cock, MJ, Gallego, CE & Godfray, HCJ, 2008, 'Penthocrates Meyrick (Lepidoptera: Limacodidae), a genus of new outbreak pests of coconut in the Philippines. Tropical Pest Management, vol. 32, no. 3, hh: 201-206.
Costamagna, AC, Menalled, FD & Landis, DA, 2004, 'Host density influences parasitism of the armyworm Pseudaletia unipuncta in agricultural landscapes, Basic and Applied Ecology, vol. 5, hh: 347-355.
Dhileepan, K, 1996, 'Parasitoids and predators of insects associated with oil palm (Elaeis guineensis Jacq.) in India', Elaeis, vol. 8, no. 2, hh: 64-74.
Gibson, GAP, Huber, JT & Woolley, JB, 1997, 'Annotated Keys to the Genera of Neartic Chalcidoidea (Hymenoptera). Ottawa, Canada (CA): NRC Research Press.
Goulet, H & Huber, JT, 1993, 'Hymenoptera of the World: An Identification Guide to Families', Ottawa (UK): Centre for land and Biological Resources Research.
Grissell, EE & Schauff, ME, 1990, 'A Handbook of the Families of Nearctic Chalcidoidea (Hymenoptera)' Washington (US): The Entomological Society of Washington.
Halim, M, Muhaimin, AMD, Syarifah, ZSA, Nor Atikah, AR, Masri, MMM, Yaakop, S, 2017, 'Evaluation of infestation in parasitoids on Metisa plana Walker (Lepidoptera: Psychidae) in three oil palm plantations in peninsular Malaysia', Serangga, vol. 22, no. 2, hh: 135-149.
Hanysyam, MNM, Fauziah, I, Khairiyah, MHS, Fairuz, K, et al, 2013, 'Assesment on the diversity of parasitoids of bagworms (Lepidoptera: Psychidae) in FELDA Gunung Besout 6, Sungkai, Perak', SHUSER, 2013, hh: 130-135.
Hertslet, IR & Duckett, JE, 1971, 'Thosea bisura. A new major pest of oil palms', Planter, vol. 47, hh: 398-404.
Hindarto, A, 2015, 'Keanekaragaman serangga pada perkebunan kelapa sawit pada umur tanaman yang berbeda di unit Kebun Rambutan PTPN III [Tesis], Bogor (ID): Institut Pertanian Bogor.
Idris, AB, 2001, 'Preliminary study on differential abundance and diversity of Ichneumonids and Braconids in star fruit orchard and oil palm plantations', PJBS, vol. 4, no. 8, hh: 958-959.
Jahnke, SM, Redaelli, LZ, Diefenbach, LMG & Dal Soglio, FK, 2007, 'Structure and composition of the assemblage of parasitoids associated to Phyllocnistis citrella pupae Stainton (Lepidoptera: Gracillariidae) in citrus orchards in Southern Brazil', Bio Control, vol. 36, no. 5, hh: 746-751.
Kaeslin, M, Wehrle, I, Grossniklaus-Burgin, C, Wyler, T, Guggisberg, U, Schittny, JC & Lanzrein, B, 2004, 'Stage-dependent strategies of host invasion in the egg-larval parasitoid Chelonus inanitus', Journal of Insect Physiology, vol. 51, hh: 287-296.
Kamarudin, NH, Walker, AK, Wahid, MB, LaSalle, J & Polaszek, A, 1996, 'Hymenopterous parasitoids associated with the bagworms Metisa plana and Mahasena corbetti (Lepidoptera: Psychidae) on oil palms in Peninsular Malaysia', Bull of Entomol Res, vol. 86, hh: 423-439.
Kiswanto, Purwanto, HJ & Wijayanto, B, 2008, 'Teknologi Budidaya Kelapa Sawit. Badan Penelitian dan Pengembangan Pertanian', Lampung (ID): BPTP.
Mariau, D, 1999, 'Limacodidae (Lepidoptera) on oil palm and coconut, Harmful species and natural enemies', Retour Au Menu, 1999, hh: 158-160.
Marino, PC, Landis, DA & Hawkins, BA, 2005, 'Conserving parasitoid assemblages of North American pest Lepidoptera: Does biological control by native parasitoids depend on landscape complexity?', Biological Control, vol. 37, hh: 173-185.
Nalini, T & Manickavasagam, S, 2011, 'Record of Encyrtidae (Hymenoptera: Chalcidoidea) parasitoids on mealybugs (Hemiptera: Pseudococcidae) from Tamil Nadu, India', J Species Lists and Distribution, vol. 7, no. 4, hh: 510-515.
Pratissoli, D, de Freitas, BA, de Freitas, B RCO, Zanuncio, JC & Polancyzk, RA, 2009, 'Revista Brasileira de Entomologia, vol. 53, no. 1, hh: 151-153.
Rao, VP, Ghani, MA, Sankaran, T & Mathur, KC, 1971, 'A review of biological control of insects and other pests in South East Asia and Pacific Region', CAB Tech Comm, vol. 6, hh: 1-64.
Wylie, FR & Speight, MR, 2012, 'Insect Pest in Tropical Forestry, 2nd edition, Cambridge (US): CABI.
Article Reads
Total:
1651
Abstrak:
686
PDF:
965
Article Metrics
Metrics powered by PLOS ALM
Refbacks
Saat ini tidak ada refbacks.
Jumlah Kunjungan Harian
Satu bulan terakhir
Tampilkan laporan lengkap Google Analytics

di sini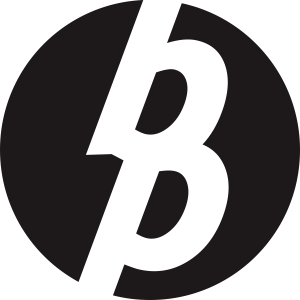 Laman ini dikelola oleh:
Bio Publisher
The Faculty of Biology Publishing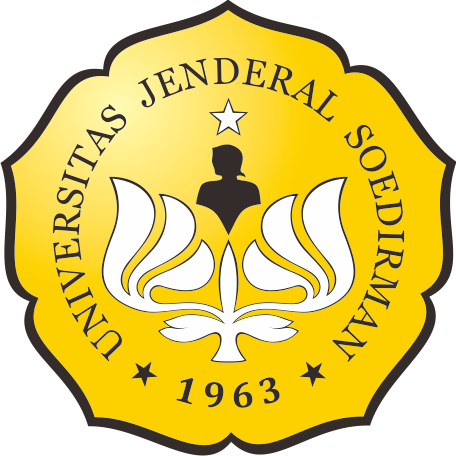 Laman ini dikelola oleh:
Penerbitan Fakultas Biologi
Universitas Jenderal Soedirman
Jalan dr. Suparno 63 Grendeng
Purwokerto 53122
Telepon: +62-281-625865
Email: biologi@unsoed.ac.id
Laman ini menggunakan:
OJS | Open Journal System
Software pengelolaan jurnal ilmiah online. Versi yang digunakan adalah 2.4.8.0.
Metadata artikel terdaftar di:
Crossref
Agen resmi internasional pendaftaran Digital Object Identifier (DOI)
Artikel jurnal ini terindeks: