Pemanfaatan Limbah Padat (fly ash) untuk Mencegah Cemaran Mikrobiologis dan Kimiawi Sampah Kota pada Ekosistem Rawa
Abstrak
The research on the utilization of solid waste (fly ash) has been conducted to avoid the further effect of microbial and of the municipality solid waste in the wetland ecosystem. The purpose of this research is to utilize the fly ash, the solid waste of the PLTU industry, as protective layer (geosynthetic liners/GCLs) at waste disposal areas in order to avoid microbial and chemical pollution to the environment. During the research, ponds with 6x6x4 m in size was added with GCLs (layer of 30 sacs of fly ash 25 kg/sac at each 2 meters of pile waste) and a control pond. The result shows that fly ash with the composition of SiO2 (42,92 %) and AlO2  (29,45%) can be utilized as a protective layer (geosynthetic liners), because after 3 weeks it can minimize the contamination of bacteria (total decrease of coliform bacteria > 50%) to the environment, and also reduce some toxic compound, especially heavy metal such as Pb (30,1%) and Cu (43,54%), and the content of nitrate (32,1%). Hence fly ash has economic and ecological values as a protection layer at the solid waste disposal area to avoid the environmental contamination of bacteria's and chemicals.
Kata Kunci
municipality solid waste, GCLs, microbiological pollution, chemical pollution
Teks Lengkap:
PDF
Referensi
Bayat, B., 2002. Comparative study of adsorption properties of Turkish fly ashes. J. of Hazardous Materials 95 (3): 275-290.
Damanhuri, E., 1995. Pengkajian laju timbulan sampah di Indonesia (kota sedang dan kecil). LPM ITB, Bandung.
Departemen Pekerjaan Umum, 2006. Teknis Pengelolaan Sistem Persampahan Pola Regional. Modul Pendidikan dan Pelatihan Teknis Bidang PLP. Satuan kerja non-vertikal tertentu pengembangan kinerja pengelolaan persampahan dan drainase propinsi Sumatera Selatan, Direktorat Jenderal Pekerjaan Umum. Departemen Pekerjaan Umum.
Esmail Al Sabahi, Rahim, S., Wan Z.,W.Y., Fadhl, A.N., and Fares A., 2009. The characteristics of leachate and groundwater pollution at municipal solid waste landfill of Ibb City, Yemen, Am.J. Environ.Sci. 5(3):256-266.
Hendrawan, I.D., 1996. Dampak lokasi pembuangan akhir (LPA) sampah sistem sanitary landfill terhadap pencemaran lingkungan (studi kasus di Bantar Gebang Bekasi). Program Studi Ilmu Lingkungan Program Pascasarjana Universitas Indonesia.
Mau, D.P., and Pope, L.M., 1999. Occurence of fecal coliform bacteria in the cheney reservoir watershed, south central Kansas. USGS, Kansas Water Science Center, Kansas city.
Noriko, N., Attila A., dan Ayu P.I., 1999. Perbandingan kualitas air setelah penyaringan dengan karbon aktif dan arang tempurung kelapa di lokasi pembuangan akhir Bantar Gebang Bekasi. Yayasan Pesantren Islam Al Azhar. Pusat Penelitian SDM IPB,Bogor.
Pepper, I.L., Gerba, C.P., and Brusseau, M.L., 1996. An approach to wasterwater treatment in organized industrial districts: a pilot-scale example from Turkey. Int. J. of Env. and Pollution 21(6): 603-611.
Peraturan Gubernur Sumatera Selatan No. 18 Tahun 2005 tentang Peruntukan Air dan Baku Mutu Air Sungai serta Baku Mutu Limbah Cair (BMLC) Bagi Kegiatan Industri, Hotel, Rumah Sakit, Domestik dan Pertambangan Batubara.
Pratama, Y., 2007. Coal fly ash conversion to zeolite to removal of chromium and nickel from wastewaters. Tesis Program Pascasarjana ITB (Central Library Institute Technology Bandung.
Putri, M., 2009. Abu terbang batubara sebagai adsorben. Majari Magazine. Penerbit: Majari Magazine. p:1. e-Magazine diakses 30 Oktober 2009
Yeoh, B.G., 2006. Municipal solidwaste Generation and Composition. Asean Committee on Science & Technology, Sub Committee on Non Conventional Energy Research, Singapore.
Article Reads
Total:
1301
Abstrak:
399
PDF:
902
Article Metrics
Metrics powered by PLOS ALM
Refbacks
Saat ini tidak ada refbacks.
Jumlah Kunjungan Harian
Satu bulan terakhir
Tampilkan laporan lengkap Google Analytics

di sini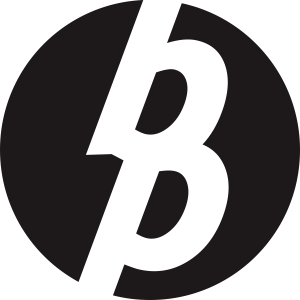 Laman ini dikelola oleh:
Bio Publisher
The Faculty of Biology Publishing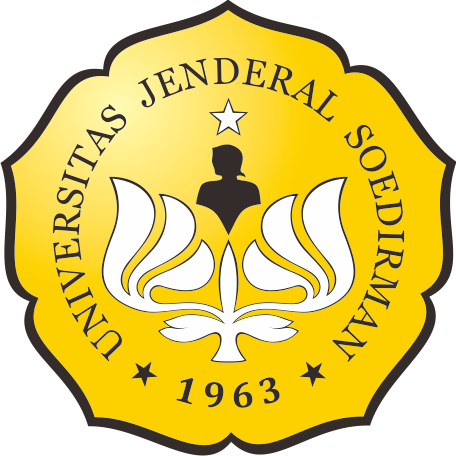 Laman ini dikelola oleh:
Penerbitan Fakultas Biologi
Universitas Jenderal Soedirman
Jalan dr. Suparno 63 Grendeng
Purwokerto 53122
Telepon: +62-281-625865
Email: biologi@unsoed.ac.id
Laman ini menggunakan:
OJS | Open Journal System
Software pengelolaan jurnal ilmiah online. Versi yang digunakan adalah 2.4.8.0.
Metadata artikel terdaftar di:
Crossref
Agen resmi internasional pendaftaran Digital Object Identifier (DOI)
Artikel jurnal ini terindeks: