Keragaman dan Prevalensi Nematoda Parasit Usus pada Monyet Ekor Panjang (Macaca fascicularis) di Kawasan Wisata "Masjid Saka Tunggal"
Abstrak
Nematode parasites generally found around the world. Research on intestinal parasitic nematodes in long-tailed monkeys (Macaca fascicularis) has been carried out in Cikakak Village, Banyumas Regency. The aims of the research was to find out the diversity and prevalence of Nematodes parasite on long tail monkey. Survey methods was used in this research with determine the eggs of the nematodes parasite on faeces of 30 adults and 30 adolescence of monkey. The results of the study found five types of intestinal parasitic nematodes classified as " Soil Transmitted Helminths " namely Strongyloides sp. Ascaris sp. Trichuris sp. Ancylostoma sp. Oeshopagustomum sp. The parasitic diversity index value (H ') indicates moderate (moderate) community stability. Parasitic nematodes in adolescent long-tailed monkeys are relatively similar to adult monkeys. The prevalence of long-tailed monkeys infected with parasitic nematodes is quite high at 40.5 ± 13.5. The prevalence of long-tailed monkeys in adolescence is higher than the prevalence of adult long-tailed monkeys, nematode infections in long-tailed monkeys in Cikakak Village are more single infections. It can be concluded that long tail monkey at Cikakak have been infected by Nematodes parasites and this result can be used to population management of long tail monkey at this area.
Kata Kunci
Long-tailed monkeys, intestinal parasitic nematodes, diversity, prevalence
Teks Lengkap:
PDF
Referensi
Chapman, C. A., Gillespie, T. R., & Goldberg, T. L. 2005. Primates and the ecology of their infectious diseases: how will anthropogenic change affect host‐parasite interactions?. Evolutionary Anthropology: Issues, News, and Reviews: Issues, News, and Reviews, 14(4),pp 134-144.
Johnson-Delaney, C. A. (2009). Parasites of captive nonhuman primates. Veterinary Clinics: Exotic Animal Practice, 12(3), pp 563-581.
Dwipayanti, K. A., Oka, I. B. M., & Rompis, A. L. 2014. Infeksi Cacing Saluran Pencernaan Monyet Ekor Panjang (Macaca fascicularis) Yang Diperdagangkan Di Pasar Satria Denpasar. Buletin Veteriner Udayana, 6(1), pp 59-66.
Kusumamihardja, S., 1992. Parasit dan Parasitosis pada Hewan Ternak dan Hewan Piaraan di Indonesia. Bogor: Pusat Antar Universitas Bioteknologi Institut Pertanian Bogor.
Kouassi, R.Y.W., McGraw, Y., Yao, P.K., Abou-Bacar, A., Julie, B., Bernard, P., Bassirou, B., Eliezer, K. N., & Ermanno, C., 2015. Diversity and Prevalence of Gastrointestinal Parasites in Seven Non-Human Primates of the Taï National Park, Côte d'Ivoire. Parasite, 22,1
Li, M., Zhao, B., Li, B., Wang, Q., Niu, L., Deng, J., ... & Yang, G. 2015. Prevalence of gastrointestinal parasites in captive non‐human primates of twenty‐four zoological gardens in China. Journal of medical primatology, 44(3), pp 168-173.
Magurran, A.E., 2004. Measuring Biological Diversity. Blackwell Publishing, Oxford, 256 p.
McAleece, N., Lambshead, P.J.D., & Paterson, G.L.J., 1997. Biodiversity Pro. The Natural History Museum, London.
Pumipuntu, N. 2018. Detection for potentially zoonotic gastrointestinal parasites in long-tailed macaques, dogs and cattle at Kosamphi forest park, Maha Sarakham. Veterinary Integrative Sciences, 16(2), pp 69-77.
Rahmi, E., Hanafiah, M., Sutriana, A., Hambal, M., & Wajidi, F. 2010. Insidensi nematoda gastrointestinal dan protozoa pada monyet ekor panjang (Macaca fascicularis) liar di Taman Wisata Alam (TWA) Pulau Weh Sabang. Jurnal Ilmiah Ilmu-Ilmu Peternakan, 13(6), pp 286-291.
Sibley, L. D. 2004. Intracellular Parasite Invesion Strategies. Science. 304(5668), pp. 248-253.
Suin, N.M., 1997. Ekologi Hewan Tanah. Jakarta (ID): Bumi Aksara.
Soulsby, E.J.L., 1986. Helminths, Arthopods, and Protozoa of Domesticated Animal. Seventh Editon. London. Bailliere Tindall.
Valenta, K., Twinomugisha, D., Godfrey, K., Liu, C., Schoof, V. A., Goldberg, T. L., & Chapman, C. A. 2017. Comparison of gastrointestinal parasite communities in vervet monkeys. Integrative zoology, 12(6), pp 512-520.
Zajac, A.M., & Conboy, G.A., 2012. Veterinary Clinical Parasitology. 8th ed. John Wiley & Sons, Inc. UK.
Article Reads
Total:
1241
Abstrak:
466
PDF:
775
Article Metrics
Metrics powered by PLOS ALM
Refbacks
Saat ini tidak ada refbacks.
Jumlah Kunjungan Harian
Satu bulan terakhir
Tampilkan laporan lengkap Google Analytics

di sini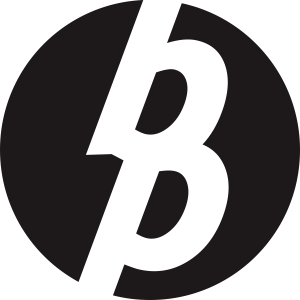 Laman ini dikelola oleh:
Bio Publisher
The Faculty of Biology Publishing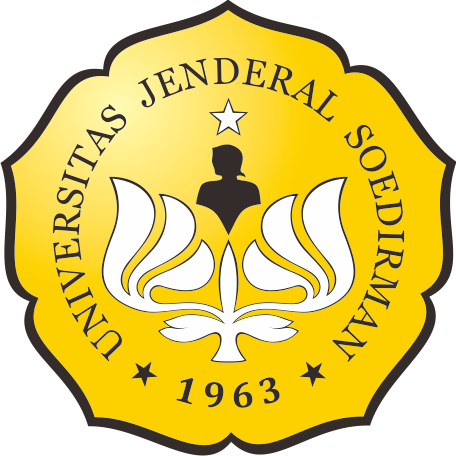 Laman ini dikelola oleh:
Penerbitan Fakultas Biologi
Universitas Jenderal Soedirman
Jalan dr. Suparno 63 Grendeng
Purwokerto 53122
Telepon: +62-281-625865
Email: biologi@unsoed.ac.id
Laman ini menggunakan:
OJS | Open Journal System
Software pengelolaan jurnal ilmiah online. Versi yang digunakan adalah 2.4.8.0.
Metadata artikel terdaftar di:
Crossref
Agen resmi internasional pendaftaran Digital Object Identifier (DOI)
Artikel jurnal ini terindeks: