Kerusakan Histologi Insang Ikan Sapu-sapu (Pterygoplichthys pardalis) setelah Paparan Merkuri (HgCl2)
Abstrak
Mercury is a heavy metal that can undergo biomagnification in the tissue of aquatic organisms, including accumulating in the gills of fish. The main accumulation of mercury occurs in organisms that live in polluted waters, one of which is the suckermouth cat fish (Pterygoplichtys pardalis). The purpose of this study was to determine the histological damage of Pterygoplichtys pardalis gills against mercury (HgCl2) exposure. This study used a Completely Randomized Design consisting of six treatments and three replications. The treatments consisted of control; 0.01 0.02; 0.04; 0.08; 0.16 ppm HgCl2 concentration. The results of the study obtained forms of gill damage in the form of edema, hyperplasia, lamella fusion and epithelial lifting. The highest level of damage occurred at 0.16 ppm HgCl2 concentration in the form of a reduction in secondary lamella structure. Exposure to mercury causes damage to P. pardalis fish gills
Kata Kunci
Mercury chloride (HgCl2), Pterygoplichthys pardalis, Gill, Histology
Teks Lengkap:
PDF
Referensi
Alvarado, N.E., Quesada, K., Hylland, I., Marigómez, L., & Soto, M. 2006. Quantitative Changes in Metallothionein Expression in Target Cell-types in the Gills of Turbot (Scophthalmus maximus) Exposed to Cd, Cu, Zn and After a Depuration Treatment. Aquatatic Toxicology, vol 77, hal. 64-77.
Antonio, F.F., Jorge, V., Ferreira, C., Sofia, G.S., Sandra, M.M., Joao, C., Pedro, M., & Antonio, F.F.. 2007. Histopathological Changes in Liver and Gill Epithelium of Nila Tilapia (Oreochromis niloticus) Exposed to Waterbone Copper. Pesq Vet Bras, vol. 27, no. 3, hal. 25-30.
Angka, S.L., Mokoginta, I., & Hamid, H. 1990. Anatomi dan Histologi beberapa Ikan Air Tawar yang Dibudidayakan di Indonesia. Depdikbud, Dikti, IPB, Bogor, 212 hlm.
Cahyono, B, 2001, Budi Daya Ikan di Perairan Umum, Penerbit Kanisius, Yogyakarta.
Clarkson, T.W. & Magos, L. 2006. The Toxicology of Mercury and its Chemical Compounds. Critical Reviews in Toxicology, vol. 36, no. 8, 609–662.
Dane, H. & Sisman, T. 2017. A histopathological study on the freshwater fish species chub (Squalius cephalus) in the Karasu River, Turkey. Turkish Journal of Zoology 41: 1-11.
Dwima, D., Herawati, T., & Junianto. 2013. Studi Toksisitas Merkuri Klorida (Hgcl2) Terhadap Struktur Mikroanatomi dan Pertumbuhan Ikan Tagih (Mystus nemurus). Jurnal Perikanan Kelautan, vol. 4, no. 4, hal. 463-474, ISSN: 2088-3137.
Elfidasari, D., Ismi, L. N., Shabira, A. P., 2018, The Correlation Between Heavy Metal and Nutrient Content in Plecostomus (Pterygoplichthys pardalis) from Ciliwung River in Jakarta, Biosaintifika Journal of Biology & Biology Education, vol. 10, no.3, hal. 597-604
Ersa, I.M. 2008. Gambaran Histopatologi Insang, Usus dan Otot pada Ikan Mujair (Oreochromis mossambicus) di Daerah Cimpea, Bogor. Skripsi, Institut Pertanian Bogor, Bogor.
Fadaeifard, F. & Azizi S. 2014. Histopathological evaluation of environmental gill disease (EGD) in the cultured rainbow trout, Oncorhynchus mykiss. Europian Journal of Experimental Biology 4(2): 390-394.
Gusrina. 2007. Budidaya Ikan Jilid 1, Direktorat Pembinaan Sekolah Menengah Kejuruan Direktorat Jenderal Manajemen Pendidikan Dasar dan Menengah Departemen Pendidikan Nasional, 160 halaman.
Harjono, R.M., Andry, H., & Surya S. 1996. Kamus Kedokteran Dorland, Jakarta: Penerbit Buku Kedokteran EGC.
Hoole, D., Bucke, D., Burgess, P., & Wellby, I., 2001. Diseases of Carp and Other Cyprinid Fishes. Blackwell Science Ltd, United Kingdom.
Jalaludeen, M.D., Arunachalam, M., Raja, M., bNandagopal, S., Showket Ahmad Bhat, Sundar, S. Palanimuthu, D. 2012. Histopathology of The Gill, Liver and Kidney Tissues of The Freshwater Fish Tilapia mossambica Exposed to Cadmium Sulphate. International Journal of Advanced Biological research 2(4): 572-578.
Kordi, K.M.G.H., & Tancung, A.B., 2010, Pengelolaan Kualitas Air Dalam Budidaya Perairan. Rineka Cipta, Jakarta.
Kumar, V, Abbas, A.K., Fausto, N., & Mitchell, R.N. 2007. Robbins Basic Pathology, Eighth Edition, Saunders Elsevier, Inc: Philadelphia.
Menggawati, I., & Saptono. 2012. Parameter Kualitas Air untuk Budidaya Ikan Patin (Pangasius pangasius) di Karamba Sungai Kahayan, Kota Palangka Raya. Jurnal Ilmu Hewani Tropika, vol. 1, no. 1, ISSN 2301-7783.
Nirmala, K., Yuniar, V., & Hastuti, W.P. 2012. Toksisitas Merkuri (Hg) Terhadap Tingkat Kelangsungan Hidup, Pertumbuhan, Gambaran Darah dan Kerusakan Organ Pada Ikan Nila (Oreochromis niloticus). Jurnal Akuakultur Indonesia, vol. 11, no. 1. hal. 38-48.
Palar. 2004. Pencemaran dan Toksikologi Logam Berat. Jakarta, Rineka Cipta.
Perry, S.F. 1997. The Chloride Cell: Structure and Function in the Gills of Freshwater Fishes. Annual Review of Physiology, vol. 59, hal. 325-347.
Pinem, F.M., Pulungan, C.P., & Efizon, D. 2016. Reproductive Biology of Pterygoplichthys pardalis in the Air Hitam River Payung Sekaki District, Riau Province. Jurnal Online Mahasiswa, vol. 3, no. 1, hal. 1-14.
Ploeksic, V., Božidar, S.R., Marko, B.S., & Zoran, Z.M. 2010. Liver, Gill, and Skin Histopathology and Heavy Metal Content of The Danube Sterlet (Acipenser ruthenus L. 1758). Enviromental Toxicology and Chemistry, vol. 29, no. 3, hal. 515-521.
Robbins, S.L., Ramzi, S.C., dan Kumar, V. 1995. Pocket Companion to Pathologic Basis of Disease, W.B Saunders Company: Philadelphia.
Susanah, U.A., Santosa, K., Utami, N.R. 2013. Struktur Mikroanatomi Insang Ikan Bandeng di Tambak Wilayah Tapak Kelurahan Tugurejo Kecamatan Tugu Semarang. Biosaintifika 5(1): 65-73.
Syahrizal, & Arifin, M.Y. 2017. Analisis Kandungan Merkuri (Hg) Pada Air Dan Daging Ikan Patin Siam (Pangasius Hypopthalmus) Di Kja Danau Sipin Jambi, Jurnal Akuakultur Sungai dan Danau, vol. 2, no. 1, hal. 9 – 17, ISSN Online 2503-4766.
Tanjung, S. 1982. The Toxicity of Alumunium for Organs of Salvalinus Fontanalis Mitchill In Acid Water, Jakarta.
Triana, L., Nurjazuli, Endah, N.W., 2012, Analysis of Mercury Heavy Metal Pollution In Water And Shrimp In Mandor River in Mandor District of Landak Regency. Jurnal Kesehatan Lingkungan Indonesia Vol. 11 No. 2.
Velmurugan, B., Selvanayagam, M., Cengiz, EI., & Unlu, E. 2009. Histopathological Changes in the Gill and Liver Tissues of Freshwater Fish, Cirrhinus mrigala Exposed to Dichlorvos. Braz. Arch. Biol.Technol, vol. 52, no. 5, hal. 1291-1296.
Widayati, D.E., Aunurrohim, & Abdulgani. 2008. Studi Histopatologi Insang Ikan Mujair (Oreochromis mossambicus) pada Konsentrasi Sublethal Air Lumpur Sidoarjo, Skripsi, Institut Teknologi Sepuluh Nopember, Surabaya.
Wong, C.K. & Wong, M.H. 2000. Morphological and Biochemical Changes in the Gills Of Tilapia (Oreochromis mossambicus) to Ambient Cadmium Exposure. Aquatic Toxicology, vol. 48, hal. 517–527.
Article Reads
Total:
2985
Abstrak:
1039
PDF:
1946
Article Metrics
Metrics powered by PLOS ALM
Refbacks
Saat ini tidak ada refbacks.
Jumlah Kunjungan Harian
Satu bulan terakhir
Tampilkan laporan lengkap Google Analytics

di sini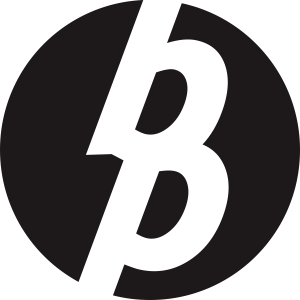 Laman ini dikelola oleh:
Bio Publisher
The Faculty of Biology Publishing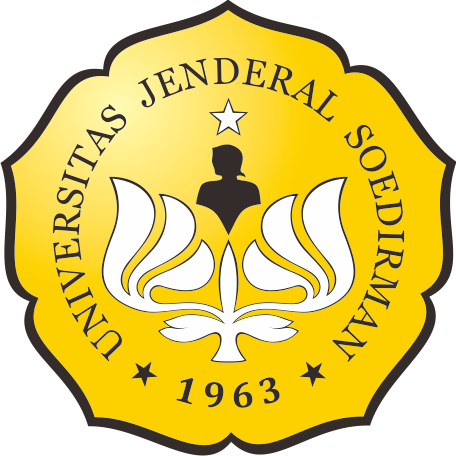 Laman ini dikelola oleh:
Penerbitan Fakultas Biologi
Universitas Jenderal Soedirman
Jalan dr. Suparno 63 Grendeng
Purwokerto 53122
Telepon: +62-281-625865
Email: biologi@unsoed.ac.id
Laman ini menggunakan:
OJS | Open Journal System
Software pengelolaan jurnal ilmiah online. Versi yang digunakan adalah 2.4.8.0.
Metadata artikel terdaftar di:
Crossref
Agen resmi internasional pendaftaran Digital Object Identifier (DOI)
Artikel jurnal ini terindeks: