Third Generation Bioethanol Production from Chaetomorpha sp. isolated from Pulau Seribu Seawater using Acid Pretreatment
Abstrak
Currently, the primary source of energy based on fossil fuel, thus promoting both the excessive use of fossil fuel and global warming. Bioethanol provides sustainable energy and serves to reduce the dependence on using fossil fuel. Third-generation bioethanol production from macroalgae provides alternative green energy. To observe the potency of biofuel resources of Chaetomorpha sp. isolated from Pulau Seribu Seawater, the effect of the acid pretreatment was evaluated by using two different acids (H2SO4) concentrations. Powdered Chaetomorpha sp. was prepared, followed by acid pretreatment using H2SO4 1% and 2% (v/v). After 72 hours of fermentation, 1% H2SO4 pretreatment produced 0.026 % of the ethanol from 3 grams of Chaetomorpha sp., whereas pretreatment with H2SO4 2% did not produce bioethanol.
Kata Kunci
acid pretreatment, bioethanol, Chaetomorpha, macroalgae
Teks Lengkap:
PDF
Referensi
Adini S., Kusdiyantini E & Budiharjo A. 2015. Produksi Bioetanol Dari Rumput Laut dan Limbah Agar Gracilaria sp. dengan Metode Sakarifikasi Yang Berbeda. Bioma. 16(2): 65-67.
Alam F., Mobin & Chowdhury C. 2015. Third Generation Biofuel from Algae. Procedia Engineering. 105(2015): 763 – 768.
Alia K., Rasul I., Azeem F., Hussain., Siddique M., Muzammil S., Riaz M., Bari., Liagat S & Nadeem. 2019. Microbial Production of Ethanol. Microbial Fuel Cells: Materials and Applications. 46: 307-334.
Atmodjo, P. 2006. Pengaruh Variasi Beras Ketan (Oryza Sativa Var Glutinosa L.) Dan Suhu Fermentasi Terhadap Produksi Alkohol. Biota. 11(3): 152-158.
Behera S., Singh R., Arora R., Sharma N., Shukla W & Kumar S. 2015. Scope of Algae as Third Generation Biofuels. Frontiers in Bioengineering and Biotechnology. 2(90): 1-13.
Bensah E & Mensah M. 2013. Chemical Pretreatment Methods for The Production of Cellulosic Ethanol: Technologies and Innovations. International Journal of Chemical Engineering. 2013: 1-21.
Carlsson A., Beilen J., Moller R & Clayton. 2007. Micro- and Macro-Algae: Utility for Industrial Applications: CPL Press. Available through: [Accessed 05 October 2019].
Dragone G., Fernandes B., Vicente A & Teixeira J. 2010. Third Generation Biofuels from Microalgae. Current Research, Technology and Education Topics in Applied Microbiology and Microbial Biotechnology. 1355-1366.
Febriyanti A., Sari C & Adissyahputra. 2016. Efektivitas Media Pertumbuhan Khamir Komersial (Saccharomyces Cerevisiae) Untuk Fermentasi Bioetanol Dari Eceng Gondok (Eichhornia Crassipes). Bioma. 12(2): 43-48.
Hossai Md., Basu J & Mamun M. 2015. The Production of Ethanol from Micro-Algae Spirulina. Procedia Engineering. 105(2015): 733-738.
Lee R & Lavoie J-M. 2013. From First- To Third-Generation Biofuels: Challenges of Producing A Commodity from A Biomass of Increasing Complexity. Animal Frontiers. 3(2): 6-11.
Muhibuddin A., Ivanesthi I., Nurhatika S & Basuki T. 2017. Ethanol Fermentation Potency of Wild Yeast Which Isolated from Soil Drive Nutrient (SDN) Plantation System. Research Journal of Life Science. 4(3): 218-226.
Neifar M., Chatter R., Chouchane H., Genouiz R., Jaouani A., Masmoudi A & Cherif A. 2016. Optimization of Enzymatic Saccharification Of Chaetomorpha Linum Biomass for The Production of Macroalgae-Based Third Generation Bioethanol. AIMS Bioengineering. 3(3): 400-401.
Ogbonda K & Kiin-Kabari D. 2011. Effect of Temperature and pH On Ethanol Production by A Blastomyces Species Isolated from The Intestine of Oil Palm Weevil (Rhynchophorus Palmarum, Coleoptera). African Journal of Biotechnology. 12(6): 588-591.
Olivares-Marin I., Gonzalez-Hernandez J., Regalado-Gonzalez C & Madrigal-Perez. 2018. Saccharomyces cerevisiae Exponential Growth Kinetics in Batch Culture to Analyze Respiratory and Fermentative Metabolism. Journal of Visualized Experiment. 139: 1-10.
Roesijadi G., Jones S., Snowden-Swan, L & Zhu Y. 2010. Macroalgae as A Biomass Feedstock: A Preliminary Analysis. Pacific Northwest National Laboratory.
Schultz-Jensen N., Thygesen A., Leipold F., Thomsen S., Roslander C., Lilholt H & Bjerre A. 2013. Pretreatment of The Macroalgae Chaetomorpha Linum For the Production of Bioethanol – Comparison of Five Pretreatment Technologies. Microbial Fuel Cells: Materials and Applications. 46(2013): 307-334.
Sritrakul N., Nitisinprasert S & Keawsompong. 2017. Evaluation of Dilute Acid Pretreatment for Bioethanol Fermentation from Sugarcane Bagasse Pith. Agriculture and Natural Resources. 51: 512-519.
Wachid M. 2011. Potensi Bioethanol Dari Limbah Kulit Ari Kedelai Limbah Produksi Tempe. Gamma. 6(2): 113-122.
Wardani A., Astuti F & Pertiwi E. 2013. Produksi Etanol Dari Tetes Tebu Oleh Saccharomyces Cerevisiae Pembentuk Flok (Nrrl – Y 265). AGRITECH. 33(2): 131-139.
Article Reads
Total:
678
Abstrak:
347
PDF:
318
Article Metrics
Metrics powered by PLOS ALM
Refbacks
Saat ini tidak ada refbacks.
Jumlah Kunjungan Harian
Satu bulan terakhir
Tampilkan laporan lengkap Google Analytics

di sini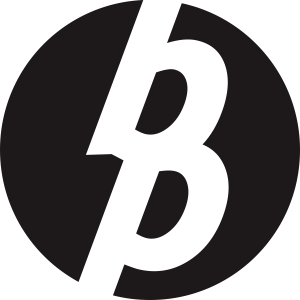 Laman ini dikelola oleh:
Bio Publisher
The Faculty of Biology Publishing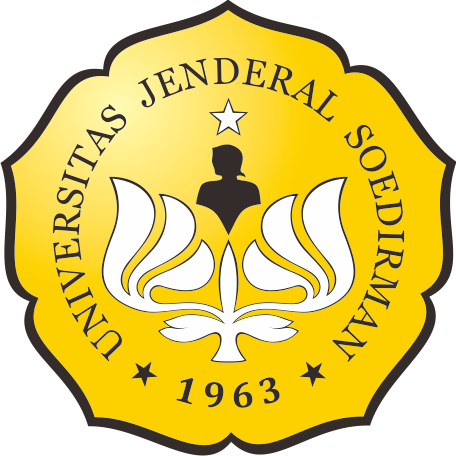 Laman ini dikelola oleh:
Penerbitan Fakultas Biologi
Universitas Jenderal Soedirman
Jalan dr. Suparno 63 Grendeng
Purwokerto 53122
Telepon: +62-281-625865
Email: biologi@unsoed.ac.id
Laman ini menggunakan:
OJS | Open Journal System
Software pengelolaan jurnal ilmiah online. Versi yang digunakan adalah 2.4.8.0.
Metadata artikel terdaftar di:
Crossref
Agen resmi internasional pendaftaran Digital Object Identifier (DOI)
Artikel jurnal ini terindeks: