Kajian Status Resistensi Tungau Hama Brevipapalpus phoenicis dan Tungau Predator Ambleyseius deleoni sebagai Dasar Evaluasi Aplikasi Pestisida
Abstrak
The Increasing demand of tea product this decade causes the tea become prospective commodity. In other hand, free residual of pesticide in the tea culture could inhibit the rise of this demand. Therefore the evaluation of pesticide application policy in the field should be conducted, especially in term of the effect of the residual of pesticide on the resistance status of the mite. The research had been done using survey and experimental methods. The aim of the research was to decide the resistance status of the pest mite of tea leaf Brevipalpus phoenicis and it main predatory mite Ambleyseius deleoni on the application of three kind of pesticides (herbicide, fungicide and acaricide), and its effect on predator-prey feeding link. The result shows that both B. Phoenicis and A. deleoni are still resistant to herbicide (Round Up 486 AS) and fungicide (Kocide 77WP), but they are susceptible on acaricide (Kelthane 200EC). Also pesticide application has no effect significantly on predator-prey link (predation level). The conclusion is pest mite B. phoenicis is resistant on fungicide (Kocide 77WP) and Herbicide (Round Up 486 AS) but it is not resistance on Acaricide (Kelthane 200EC). Application of pesticides has no effect significantly on predator-prey link (predation level), so predatory mite A. deleoni is still effective in biological control for its prey.
Kata Kunci
Brevipalpus phoenicis, Ambleyseius deleoni, resistance, predation level
Teks Lengkap:
PDF
Referensi
Abel, P.D., 1989. Water Pollution Biology. John Willey and Son's, New York.
Bakker, F., and Jacas, J.A., 1995. Pesticides and Phytoseiid Mites: Strategies for Risk Assesment. Ecotoxicology and Environmental Safety 32: 50-54.
Budianto, B.H., 2000. Biologi Perilaku Predasi Ambleyseius deleoni Muma et Denmark Dan Perubahan Daya Tahannya terhadap Pestisida. Disertasi. Institut Teknologi Bandung.
Chouinard, G., and Brodeur, 1996. Comparing Insecticides Resistent and Indigenous Starin of the Predatory mite Ambleyseius fallacies for field Effectivenees againt Panonychus ulmi, Aculus scshlechtendaliand Tetranychus urticae in Apple Orchads. International Congress of Entomology XX, Firenze Italy.
Foye, W.O., 1995. Prinsip-prinsip Medicinal. Gadjah Mada University Presss, Yogyakarta.
Hansen, M., 1998. Fungicides Resistence: Hope or reality? Good fruit Grower 105. South 18 Street, Suite 217, Yakima Washington.
Klashort,V.D.G., 1996. Integrated Pest Management of Scarlet Mite on Tea Using Pesticides Tolerant Predaceous Mite. Instituut voor Systematiek en Populatiie Biologie University of Amsterdaam.
Mc. Murty, J.A., and Croft, B.A., 1997. Life Cycle of Phytoseeid Mites and their Role in Biological Control. Annual Review of Entomology 8: 32-34.
Oomen, P.A., 1982. Studies on Population Dynamics of the Scarlet Mite Brevipalpus phoenicis, A Pest of Tea in Indonesia. Ph.D desertation. Mededland bouwhogeschool, Waginengen.
Oktavianasari, 2006. Efektifitas predasi Ambleyseius deleoni Muma et Denmark sebelum dan sesudah didedahkan suprasida terhadap berbagai stadium Brevipalpus phoenicis. Skripsi Sarjana Biologi (tidak dipublikasi). Fakultas Biologi Unsoed Purwokerto.
Raguraman, S., and Sight, R.P., 1998. Behavioral and Phisyological Effect of Neem (Azadirachta indica) Seed Kernel Extracct on Larvae Parasitoid Bracon hebetor. Jurnal of Chemical Ecology 12:11-13
Sudoi, V., Kariukin, C.W., and Kipsang D., 1991. Can Predaceous Mites be used for Biological Control of Mites Pest in Kenyan Tea Fields? Tea Jurnal 12 (2): 1-3.
Tarumengkeng, R.C., 1992. Insektisida: Sifat, mekanisme kerja dan Dampak penggunaannya. UKRIDA Press, Jakarta.
Tjonger's, M., 2002. Kocide 77 W.P. Lipat gandakan hasil Kakao. Http://www.tanindo.com abdi.10 hal1901.htm diakses 11 Desember 2008.
Widayat, W., 1989. Sebaran Populasi Tungau Jingga (Brevipalpis phoenicis) di Perkebunan teh. Bulletin Penelitian Teh dan Kina 4 (1) : 8 -10
Article Reads
Total:
1803
Abstrak:
825
PDF:
978
Article Metrics
Metrics powered by PLOS ALM
Refbacks
Saat ini tidak ada refbacks.
Jumlah Kunjungan Harian
Satu bulan terakhir
Tampilkan laporan lengkap Google Analytics

di sini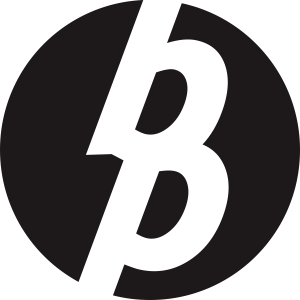 Laman ini dikelola oleh:
Bio Publisher
The Faculty of Biology Publishing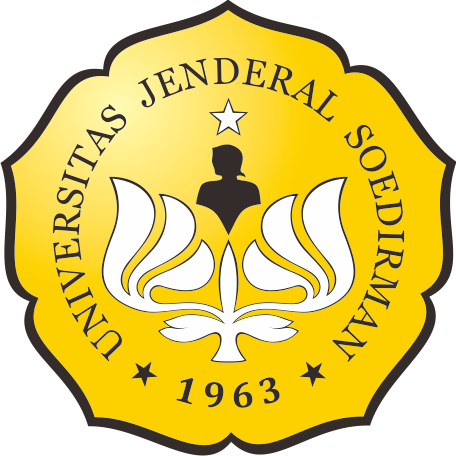 Laman ini dikelola oleh:
Penerbitan Fakultas Biologi
Universitas Jenderal Soedirman
Jalan dr. Suparno 63 Grendeng
Purwokerto 53122
Telepon: +62-281-625865
Email: biologi@unsoed.ac.id
Laman ini menggunakan:
OJS | Open Journal System
Software pengelolaan jurnal ilmiah online. Versi yang digunakan adalah 2.4.8.0.
Metadata artikel terdaftar di:
Crossref
Agen resmi internasional pendaftaran Digital Object Identifier (DOI)
Artikel jurnal ini terindeks: