Studi Histologi Tingkat Kematangan Gonad Jantan dan Betina Bulu Babi Diadema setosum di Pulau Panjang Jepara
Abstrak
The gonads maturity level (TKG) is a particular stage gonadal development before and after the spawning biota. This research aims to determine the gonads index of the Diadema setosum and the gonads maturity level of Diadema setosum found on Panjang Island, Jepara. The research method used was the observation method. The gonads histology was made by using paraffin method and hematoxylin-eosin staining. The measured parameters were the diameter of the shell, the Gonads Maturity Index (GI) and the Gonads Maturity Level, and environmental parameters such as temperature, pH, DO, and salinity of the water. The Gonads Maturity Level was determined on the histology of gonads. The result shows average Diadema setosum GI value of 7,334 % with an optimum maturity in December. Based on the height of individual the sea urchin (Diadema setosum) found in the category TKG III, which is 11 out of 30 Individuals and two individuals in the TKG IV category are observed histology of the gonadal showing in that phase.
Kata Kunci
Diadema setosum, Gonad Maturity Level, Gonad Maturity Index, Histology
Teks Lengkap:
PDF
Referensi
Aziz, A. 1994. Tingkah Laku Bulu Babi di Padang Lamun. Oseana 19 (4): 35 – 43.
Clark, A. M. 2009. Tropical Epizoic Echinoderms and Their Distribution. Micronesica, 12(1): 111 -117
Kementrian Lingkungan Hidup. 2004. Keputusan Menteri Negara Lingkungan Hidup no. 51/MenLH/2004 tentang Baku Mutu Air Laut.Kantor Menteri Lingkungan Hidup. Jakarta
Lawrence, J. M., & Agatsuma, Y. (2007), Chapter 24 Ecology of Tripneustes. Developments in Aquaculture and Fisheries Science 37:499-520
Muchlisin, Z.A., M. Musman, M.N. Siti-Azizah. 2010. Spawning seasons of Rasbora tawarensis (Pisces: Cyprinidae) in Lake Laut Tawar, Aceh Province, Indonesia. Reproductive Biology and Endocrinology, 8:49
Mujimin, 2005. Teknik pembuatan preparat histologi gonad. Buletin Teknik Litkayasa Akuakultur. 4(2) : 13-17.
Nasrullah R., Widya S., Melissa S. 2018. Tingkat Kematangan Gonad Bulu Babi (Tripneustes Gratilla) di Pantai Ahmad Rhangmayang Kecamatan Mesjid Raya Kabupaten Aceh Besar. Jurnal Ilmiah Mahasiswa Kelautan dan Perikanan Unsyiah. 3(1): 23-32
Roller, R.A., dan Stickle, W.B. 1993. Effect of temperatureand salinity acclimation of adults on survival, physiology, and early development of Lytechinus variegates (Echinodermata: Echinoidea). Marine Biology 116:583–591
Siikavuopio, S.I., J.S.Christiansen, T.Dale. 2006. Effect of Temperature and Season on Gonad Growth and Feed Intake in The Green Sea Urchin, Strongylocentrotus droebachiensis. Aquaculture 255:389 – 394.
Starret, M, J.H. Himmelman and J.C.Therriault. 1992. Isolation andpropertis of a substance from the dia-tom Phaeodactilum tricornotum wichinduces spawning in the sea urchin Strongilocentrotus droebachienchis. Marine ecology progres series.79 :275-287.
Article Reads
Total:
1669
Abstrak:
642
PDF:
1027
Article Metrics
Metrics powered by PLOS ALM
Refbacks
Saat ini tidak ada refbacks.
Jumlah Kunjungan Harian
Satu bulan terakhir
Tampilkan laporan lengkap Google Analytics

di sini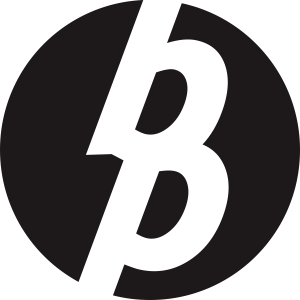 Laman ini dikelola oleh:
Bio Publisher
The Faculty of Biology Publishing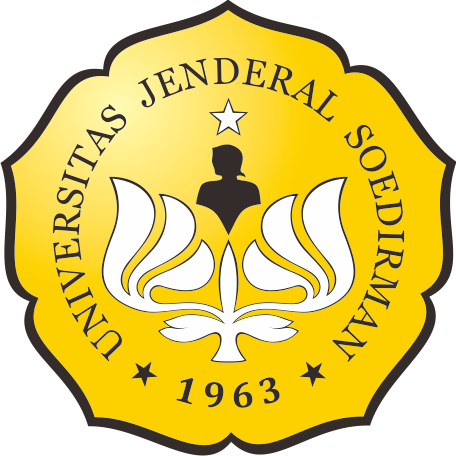 Laman ini dikelola oleh:
Penerbitan Fakultas Biologi
Universitas Jenderal Soedirman
Jalan dr. Suparno 63 Grendeng
Purwokerto 53122
Telepon: +62-281-625865
Email: biologi@unsoed.ac.id
Laman ini menggunakan:
OJS | Open Journal System
Software pengelolaan jurnal ilmiah online. Versi yang digunakan adalah 2.4.8.0.
Metadata artikel terdaftar di:
Crossref
Agen resmi internasional pendaftaran Digital Object Identifier (DOI)
Artikel jurnal ini terindeks: