Aktivitas Protease dan Kadar Protein Tubuh Ikan Lele Dumbo (Clarias gariepinus) pada Kondisi Puasa dan Pemberian Pakan Kembali
Abstrak
Three treatments and four replications in randomised completely design were conducted to reveal the protease activity and body protein content on catfish, Clarias gareipinus, under starvation and refeeding conditions. The result showed that the protease activity has no significant different (P>.05) in first week, but has significant different (P<.05) in second week after treatment.  Body protein content has significant different (P<.05) in first and second weeks after treatment. We concluded that the protease activity and body protein content decreased at deprivation, but increased after two weeks refeeding.
Kata Kunci
catfish, protease, protein content, refeeding, starvation
Teks Lengkap:
PDF
Referensi
Afiyah, H.N., U. Susilo dan F. N. Rachmawati, 2012. Aktivitas Enzim Digesti dan Efisiensi Pakan pada Ikan Lele (Clarias gariepinus) yang Diinduksi dengan Daur Pemuasaan dan Pemberian Pakan Kembali. Makalah Seminar Nasional Taksonomi Fauna IV dan Konggres MZI I di Fakultas Biologi Unsoed Purwokerto, tgl 7-8 November 2012.
Cho, S. H., S. M.Lee; B. H. Park, , S. C. Ji, J. Lee,; J. Bae, and S. Y. Oh, 2006. Compensatory growth of Juvenile Olive Flounder, Paralichthys olivaceus, L., and Changes in Proximate Composition and Body Condition Indices during Fasting and after Refeeding in Summer Season. Journal of the World Aquaculture Society. 37, 2:168-174.
Chong, A.S.C., R. Hashim, L. Cho-Yang and A.B. Ali, 2002. Partial Characterization and Activities of Proteases from the Digestive Tract of Discus Fish (Symphysodon aequifasciata). Aquaculture, 203 : 321-333.
Eroldoğan, O.T., C. Suzer, O. Taşbozan, and S. Tabakoğlu, 2008. The Effects of Rate-restricted Feeding Regimes in Cycles on Digestive Enzymes of Gilthead Sea-bream, Sparus aurata. Turkish Journal of Fisheries and Aquatic Sciences. 8 : 49 – 54.
Furné, M. , G.M. Gallego, M.C. Hidalgo, A.E. Morales, A. Domezain, J. Domezaine, and A. Sanz. 2008. Effect of Starvation and Refeeding on Digestive Enzyme Activities in Sturgeon (Acipenser naccarii) and Trout (Oncorhynchus mykiss). Comparative Biochemistry and Physiology, Part A. 149(4); 420 – 425.
Gaylord, T.G., D.S. MacKenzie, and D.M. Gatlin III, 2001, Growth performance, body composition and plasma thyroid hormone status of channel catfish (Ictalurus punctatus) in response to short-term feed deprivation and refeeding, Fish Physiology and Biochemistry. 24 (1): 73-79.
Gildberg, A. 2004. Digestive Enzyme Activities in Starved Pre-slaughter Farmed and Wild-captured, Atlantic Cod (Gadus morhua). Aquaculture. 238 : 343 – 353.
Hidalgo, M.C., E. Urea, and A. Sanz, 1999. Comparative Study of Digestive Enzymes in Fish with Different Nutritional Habits. Proteolytic and Amylase Activities. Aquaculture. 170 : 267 – 283.
Natalia, Y., R. Hashim, A. Ali, dan A. Chong, 2004. Characterization of Digestive Enzymes in a Carnivorous Ornamental Fish, the Asia Bony Tongoe, Scleropages formosus (Osteoglossidae). Aquaculture. 233 : 305 – 320.
Peres, H., C. Lim and P.H. Klesius, 2004. Growth, Chemical Composition and Resistence to Streptococus iniae Challenge of Juvenile Nile Tilapia (Orechromis niloticus) Fed Grade Levels of Dietary Inositol. Aquaculture. 235 : 423-43.
Simanjuntak, S.B.I. & Yuwono, E., 2006, Pengaruh restriksi pakan terhadap hematologi dan histologi hati ikan kerapu bebek, Cromileptes altivelis. Ichtyos, Jurnal Penelitian Ilmu-ilmu Perikanan dan Kelautan, 5, 1: 33-36.
Susilo, U., Yuwono, E. Dan F.N. Rachmawati, 2009. Status Fisiologi Pada Pertumbuhan Kompensatori yang Diinduksi dengan Pemuasaan Secara Periodik Untuk Optimasi Produksi Ikan Patin (Pangasius sp). Laporan Penelitian. Fakultas Biologi Unsoed, Purwokerto.
Tian, X. and Qin, J.G., 2003. A single phase of food deprivation provoked compensatory growth in barramundi Lates calcarifer, Aquaculture. 224: 169-179.
Tian X. and J. G. Qin, 2004. Effects of previous ration restriction on compensatory growth in barramundi Lates calcarifer. Aquaculture. 235:273-283.
Uys, W., T. Hecht, and M. Walters, 1987. Changes in Digestive Enzyme Activities of Clarias gariepinus (Pisces : Claridae) after Feeding. Aquaculture. 63(1-4) : 243 -250.
Wang, Y., Y. Cui, Y. Yang, & F. Cai, 2000. Compensatory growth in Oreochromis mossambicus x O. niloticus, reared in seawater. Aquaculture.189:101-108.
Xie, S., X. Zhu, Y. Cui, R .J. Wootton, W. Lei, & Y. Yang, 2001. Compensatory growth in the gibel carp following feed deprivation: temporal patterns in growth, nutrient deposition, feed intake and body composition. Journal of Fish Biology, 58: 999– 1009.
Yuwono, E., Sukardi, P & Sulistyo, I., 2005, Konsumsi dan Efisiensi Pakan pada Ikan Kerapu Bebek (Cromileptes altivelis) yang Dipuasakan Secara Periodik. Berkala Penelitian Hayati, 10 (2): 129-132.
Yuwono, E., Sukardi, P & Sulistyo, I., 2006, Efek Daur Deprivasi Pakan Terhadap Konsumsi Oksigen dan Hematologi Ikan Bandeng (Chanos chanos), Aquacultura Indonesiana, 7 (2): 101-105.
Yuwono, E. Dan P. Sukardi. 2001. Fisiologi Hewan Air. CV Sagang Sero. Jakarta.
Article Reads
Total:
4100
Abstrak:
1068
PDF:
3032
Article Metrics
Metrics powered by PLOS ALM
Refbacks
Saat ini tidak ada refbacks.
Jumlah Kunjungan Harian
Satu bulan terakhir
Tampilkan laporan lengkap Google Analytics

di sini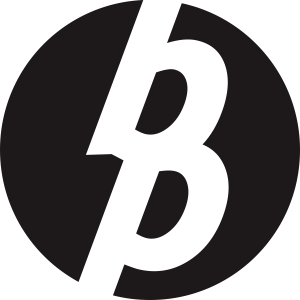 Laman ini dikelola oleh:
Bio Publisher
The Faculty of Biology Publishing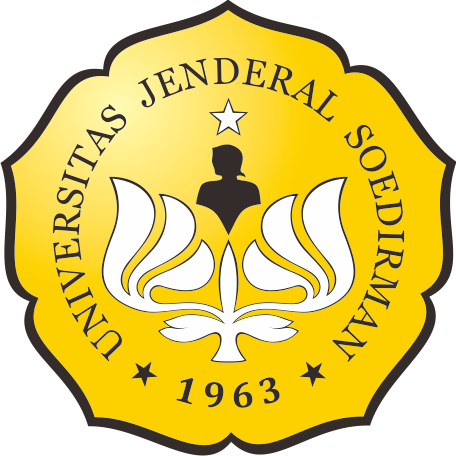 Laman ini dikelola oleh:
Penerbitan Fakultas Biologi
Universitas Jenderal Soedirman
Jalan dr. Suparno 63 Grendeng
Purwokerto 53122
Telepon: +62-281-625865
Email: biologi@unsoed.ac.id
Laman ini menggunakan:
OJS | Open Journal System
Software pengelolaan jurnal ilmiah online. Versi yang digunakan adalah 2.4.8.0.
Metadata artikel terdaftar di:
Crossref
Agen resmi internasional pendaftaran Digital Object Identifier (DOI)
Artikel jurnal ini terindeks: