Perbaikan Histopatologi Pankreas Tikus Hiperglikemia setelah Pemberian Ekstrak Etanol Kulit Batang Pakoba (Syzygium luzonense (Merr.) Merr.)
Abstrak
Pakoba as an endemic plant in North Sulawesi has ethnomedical benefits in treating diabetes. The purpose of this study was to determine the histopathological of pancreatic hyperglycemic rats induced by alloxan by the administration of pakoba stem bark ethanol extract (PSBEE). Rats with an average weight of 150-200 gr were divided into 5 treatment groups. Group I as a normal control without alloxan administration then group II alloxan control, group III were treated with glibenclamide 5 mg/kgbw, groups IV and V were treated with PSBEE 150 and 300 mg/kgbw oral gavage. Phytochemical screening results of PSBEE contain a lot of alkaloids, flavonoids, and tannins. A dose of 300 mg/kgbw PSBEE is better in repair pancreatic cells in hyperglycemia rats compared with a dose of 150 mg/kgbw. There needs further research to know the antioxidant activity, the mechanism of the active compound content of the pakoba stem bark as an antihyperglycemic.
Kata Kunci
Alloxan, Histopathology, Hyperglycemia, Pakoba
Teks Lengkap:
PDF
Referensi
Abdul-Hamid, M. & Moustafa, N., 2013. Protective effect of curcumin on histopathology and ultrastructure of pancreas in the alloxan treated rats for induction of diabetes. The Journal of Basic & Applied Zoology, [online] 66(4), pp.169–179. Available at: .
Adeoye, A.T., Oyagbemi, A.A., Adedapo, A.D., Omobowale, T.O., Ayodele, A.E. & Adedapo, A.A., 2017. Antidiabetic and Antioxidant Activities of the Methanol Leaf Extract of Vernonia amygdalina In Alloxan-Induced Diabetes In Wistar Rats. Journal of Medical Plants for Economic Development, pp.1–12.
Ajiboye, B.O., Ojo, O.A., Akuboh, O.S., Abiola, O.M., Idowu, O. & Amuzat, A.O., 2018a. Anti-hyperglycemic and anti-inflammatory activities of polyphenolic-rich extract of syzygium cumini linn leaves in alloxan-induced diabetic rats. Journal of Evidence-Based Integrative Medicine, 23, pp.1–8.
Ajiboye, B.O., Ojo, O.A., Akuboh, O.S., Okesola, M.A., Idowu, O.T., Oyinloye, B.E. & Talabi, J.Y., 2018b. The Protective Effect of Polyphenol-Rich Extract of Syzygium cumini Leaves On Cholinesterase and Brain Antioxidant Status In Alloxan-Induced Diabetic Rats. Jordan Journal of Biological Sciences, 11(2), pp.163–169.
Alasalvar, C. & Shahidi, F., 2009. Tree Nuts: Composition, Phytochemicals, and Health Effects. New York: CRC Press.
Al-malki, A.L. & Rabey, H.A. El, 2015. The Antidiabetic Effect of Low Doses of Moringa oleifera Lam . Seeds on Streptozotocin Induced Diabetes and Diabetic Nephropathy in Male Rats. BioMed Research International.
Aziz, A. & Banerjee, S., 2018. Phytochemical Screening and Antibacterial Activity study of Syzygium cumini (Myrtaceae) Seed Extracts. Pharmatutor, [online] 6(4), p.70. Available at: .
Balsells, M., García-Patterson, A., Solà, I., Roqué, M., Gich, I. & Corcoy, R., 2015. Glibenclamide, metformin, and insulin for the treatment of gestational diabetes: a systematic review and meta-analysis Montserrat Balsells registrar in endocrinology and nutrition. BMJ Publishing Group Ltd, [online] 102(January), pp.305–307. Available at: .
Campbell-Thompson, M.L., Heiple, T., Montgomery, E., Zhang, L. & Schneider, L., 2012. Staining protocols for human pancreatic islets. Journal of Visualized Experiments, (63), pp.1–5.
Dolensek, J., Rupnik, M. & Stozer, A., 2015. Structural similarities and differences between the human and the mouse pancreas. Islets, 7(1), pp.2–9.
Etuk, 2010. Animals Models for Studying Diabetes Mellitus. Agriculture And Biology Journal Of North Amarica, 2, pp.130–134.
Haryati, N., Saleh, C. & Erwin, 2015. Uji Toksisitas Dan Aktivitas Antibakteri Ekstrak Daun Merah Tanaman Pucuk Merah (Syzygium Myrtifolium Walp.) Terhadap Bakteri Staphylococcus Aureus Dan Escherichia Coli. Jurnal Kimia Mulawarman, 13(1), pp.35–40.
Jelodar, G., Maleki, M. & Sirus, S., 2007. Effect of fumitory, celery and lemon on blood glucose and histopathology of pancreas of alloxan diabetic rats. Journal of Applied Animal Research, 31(1), pp.101–104.
Khamchan, A., Paseephol, T. & Hanchang, W., 2018. Protective effect of wax apple (Syzygium samarangense (Blume) Merr. & L.M. Perry) against streptozotocin-induced pancreatic ß-cell damage in diabetic rats. Biomedicine & Pharmacotherapy, [online] 108, pp.634–645. Available at: [Accessed 14 Nov. 2019].
Kinho, J., Arini, D.I.D., Halawane, J., Nurani, L., Halidah, Kafiar, Y. & Karundeng, M.C., 2011. Tumbuhan obat tradisional di Sulawesi Utara. Balai Penelitian Kehutanan Manado.
Konda, P.Y., Dasari, S., Konanki, S. & Nagarajan, P., 2019. In vivo antihyperglycemic, antihyperlipidemic, antioxidative stress and antioxidant potential activities of Syzygium paniculatum Gaertn. in Streptozotocin-induced diabetic rats. Heliyon, [online] 5(3), p.e01373. Available at: [Accessed 14 Nov. 2019].
Krishnasamy, G. & Muthusamy, K., 2015. In Vitro Evaluation of Antioxidant and Antidiabetic Activities of Syzygium densiflorum Fruits. Asian Pacific Journal of Tropical Disease, [online] 5(11), pp.912–917. Available at: [Accessed 14 Nov. 2019].
Lenzen, S., 2008. The mechanisms of alloxan- and streptozotocin-induced diabetes. Diabetologia, 51, pp.216–226.
Longnecker, D., 2014. Anatomy and Histology of the Pancreas. Pancreapedia, pp.1–26.
Luzi, L. & Pozza, G., 1997. Glibenclamide: An old drug with a novel mechanism of action? Acta Diabetologica, .
Manaharan, T., Appleton, D., Cheng, H.M. & Palanisamy, U.D., 2012. Flavonoids isolated from Syzygium aqueum leaf extract as potential antihyperglycaemic agents. Food Chemistry, [online] 132(4), pp.1802–1807. Available at: [Accessed 14 Nov. 2019].
Miniawy, H.M. El, Ahmed, K.A., Ibrahem, E.M., Sabry, D., Tahany, A. & Amer, E., 2017. Camel ' s wharton jelly mesenchymal stem cell is a novel tool for regeneration of induced diabetes mellitus. Journal of Translational Science, 3(5).
Motshakeri, M., Ebrahimi, M., Goh, Y.M., Othman, H.H., Hair-Bejo, M. & Mohamed, S., 2014. Effects of brown seaweed (Sargassum polycystum) extracts on kidney, liver, and pancreas of type 2 diabetic rat model. Evidence-based Complementary and Alternative Medicine, 2014.
Sasmita, F.W., Susetyarini, E. & Pantiwati, Y., 2017. Efek Ekstrak Daun Kembang Bulan (Tithonia diversifolia) terhadap Kadar Glukosa Darah Tikus Wistar ( Rattus norvegicus ) yang Diinduksi Alloxan. Biosfera, 34(1), pp.22–31.
Serrano-Martín, X., Payares, G. & Mendoza-León, A., 2006. Glibenclamide, a blocker of K+ATP channels, shows antileishmanial activity in experimental murine cutaneous leishmaniasis. Antimicrobial Agents and Chemotherapy, 50(12), pp.4214–4216.
Sharma, B., Siddiqui, M.S., Kumar, S.S., Ram, G. & Chaudhary, M., 2013. Liver protective effects of aqueous extract of Syzygium cumini in Swiss albino mice on alloxan induced diabetes mellitus. Journal of Pharmacy Research, [online] 6(8), pp.853–858. Available at: .
Singh, B. & Vijayakumar, S., 2018. Evaluatio of Anti-Diabetic Activity of Leaves of Syzygium cumini Mono Herbal Formulation In Wistar. World Journal Of Pharmacy and Pharmaceutical Sciences, 7, pp.1391–1397.
Sudarmi, K., Darmayasa, G.B.I. & Muksin, I.K., 2017. Uji Fitokimia dan Daya Hambat Ekstrak Daun Juwet ( Syzygium cumini ) Terhadap Pertumbuhan Escherichia coli dan Staphylococcus aureus ATCC. Jurnal Simbiosis, 2(September), pp.47–51.
Wahjuni, S. & Wita, I.W., 2017. Hypoglycemic and Antioxidant Effects of Syzygium polyanthum Leaves Extract On Alloxan Induced Hyperglycemic Wistar Rats. Bali Medical Journal, 3(3), pp.113–116.
Walean, M., Rumondor, R., Maliangkay, H.P. & Melpin, R., 2018. Pengaruh Pemberian Ekstrak Etanol Kulit Batang Pakoba ( Syzygium sp ) Terhadap Gambaran Histopatologi Ginjal Tikus Putih yang Diinduksi Etilen Glikol. Chemistry Progress, 11(1), pp.29–34.
Article Reads
Total:
3281
Abstrak:
1022
PDF:
2249
Article Metrics
Metrics powered by PLOS ALM
Refbacks
Saat ini tidak ada refbacks.
Jumlah Kunjungan Harian
Satu bulan terakhir
Tampilkan laporan lengkap Google Analytics

di sini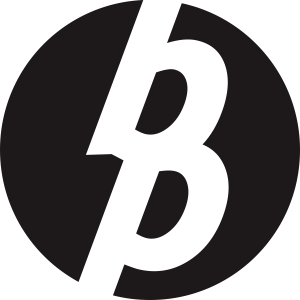 Laman ini dikelola oleh:
Bio Publisher
The Faculty of Biology Publishing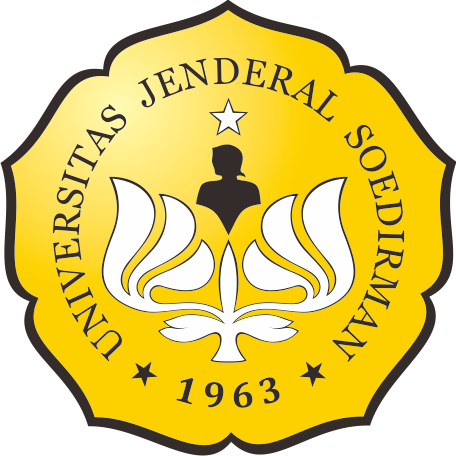 Laman ini dikelola oleh:
Penerbitan Fakultas Biologi
Universitas Jenderal Soedirman
Jalan dr. Suparno 63 Grendeng
Purwokerto 53122
Telepon: +62-281-625865
Email: biologi@unsoed.ac.id
Laman ini menggunakan:
OJS | Open Journal System
Software pengelolaan jurnal ilmiah online. Versi yang digunakan adalah 2.4.8.0.
Metadata artikel terdaftar di:
Crossref
Agen resmi internasional pendaftaran Digital Object Identifier (DOI)
Artikel jurnal ini terindeks: