Penggunaan Asap Cair dari Tandan Kosong Kelapa Sawit untuk Pengendalian Jamur Phytophthora citrophthora secara In Vitro
Abstrak
Efficacy of wood vinegar produced from empty fruit bunches (EFB) against Phytophthora citrophthora fungus was evaluated. The objective of the present work is to to evaluate antifungal properties of wood vinegar from EFB against P. citrophthora fungus. Three kinds of wood vinegar were used three temperatures i.e. 350, 400 and 450 °C. Efficacy of wood vinegar from EFB for antifungal is a factorial 3 by 4 in a completely randomized design; the first factor was pyrolysis temperature of wood vinegar from EFB (350, 400, and 450 °C) and the second factor was treatment of concentration of wood vinegar from EFB  (0, 0.5, 1.0, and 1.5 %, v/v). The results showed that pyrolysis temperature effect of wood vinegar from EFB and concentration of wood vinegar were significantly different for inhibition of fungal growth. The highest inhibition was on wood vinegar for EFB with temperature pyrolysis of 450 °C and concentration of wood vinegar of 1% with average value of 100%.
Kata Kunci
efficacy, empty fruit bunches, inhibition of fungal growth, P. citrophthora, wood vinegar
Teks Lengkap:
PDF
Referensi
Alvarez, L. A., A. Vicent, E. De la Roca, J. Bascón, P. Abad Campos, J. Armengol, & J. GarcíaJiménez, J. 2008. Branch Cankers on Citrus Trees in Spain Caused by Phytophthora citrophthora. Plant Pathology 57: 84−91
Ariyanti, Budiarso, E., Budi, A.S., Kusuma, I.W. 2017. Natural preservative from the liquid smoke of ebony wood as anti-subterranean termites (Coptotermes curvignathus Holmgren), Journal of Biodiversity and Environmental Sciences 11: 81-90
Barbero-López, A., Chibily, S., Tomppo, L., Salami, A., Ancin-Murguzur, F. J., Venäläinen, M., ... & Haapala, A. (2019). Pyrolysis distillates from tree bark and fibre hemp inhibit the growth of wood-decaying fungi. Industrial Crops and Products, 129, 604-610.
Cabras, P., M. Schirra, F.M Pirisi, V.L. Garau, & A. Angioni. 1999. Factors Affecting Imazalil and Thiabendazole Uptake and Persistence in Citrus Fruits Following Dip Treatment. Journal of Agricultural Food Chemistry 47: 3352−3354.
Chuaboon, W., Ponghirantanachoke, N., & Athinuwat, D. (2016). Application of wood vinegar for fungal disease controls in paddy rice. Applied Environmental Research, 38(3), 77-85.
Kim, D. H., Seo, H. E., Lee, S. C., & Lee, K. Y. (2008). Effects of wood vinegar mixted with insecticides on the mortalities of Nilaparvata lugens and Laodelphax striatellus (Homoptera: Delphacidae). Animal Cells and Systems, 12(1), 47-52.
Komarayati, S., & Wibowo, S. (2015). Karakteristik asap cair dari tiga jenis bambu. Jurnal Penelitian Hasil Hutan, 33(2), 167-174.
Komarayati, S., Gusmailina, Efiyanti, L. 2018. Karakteristik dan Potensi Pemanfaatan Asap Cair Kayu Trema, Nani, Merbau, Matoa, dan Kayu Malas, Jurnal penelitian hasil hutan, 36: 219-238
Lingbeck, J. M., Cordero, P., O'Bryan, C. A., Johnson, M. G., Ricke, S. C., & Crandall, P. G. (2014). Functionality of liquid smoke as an all-natural antimicrobial in food preservation. Meat Science, 97(2), 197-206.
Lourençon, T. V., Mattos, B. D., Cademartori, P. H., & Magalhães, W. L. (2016). Bio-oil from a fast pyrolysis pilot plant as antifungal and hydrophobic agent for wood preservation. Journal of analytical and applied pyrolysis, 122, 1-6.
Mohareb, A. S., Badawy, M. E., & Abdelgaleil, S. A. 2013. Antifungal activity of essential oils isolated from Egyptian plants against wood decay fungi. Journal of wood science, 59 (6), 499-505.
Oramahi, H. A., Diba, F., Wahdina (2011). Efikasi Asap Cair Dari Tandan Kosong Kelapa Sawit (TKKS) dalam Penekanan Perkembangan Jamur Aspergillus Niger. Jurnal Hama dan Penyakit Tumbuhan Tropika, 10(2), 146-153.
Oramahi, H. A., Wardoyo, E. R. P., Kustiati. 2019. Optimization of pyrolysis condition for bioactive compounds of wood vinegar from oil palm empty bunches using response surface methodology (RSM). In IOP Conference Series: Materials Science and Engineering (Vol. 633, No. 1, p. 012058). IOP Publishing.
Priyamto, S., Oramahi, H. A., & Diba, F. (2012). Aplikasi Asap Cair Dari Kayu Leban (Vitex Pubescens Vahl) Untuk Pengendalian Jamur Pada Benih Tusam (Pinus merkusii Jungh Et De Vriese) Secara In Vitro. Jurnal Hutan Lestari, 1(1).
Rosalina, T. T., Riani, E., & Sugiarti, S. (2016). An environmental friendly pesticide from bintaro (Cerbera odollam gaertn) liquid smoke for pine wood preservation against a subterranean termite Captotermes curvignathus Holmgren attack. Rasayan J Chem, 9(3), 438-443.
Saberi, M., Sarpeleh, A., Askary, H., & Rafiei, F. (2013). The effectiveness of wood vinegar in controlling Rhizoctonia solani and Sclerotinia sclerotiorum in green house-cucumber. Int J Agric Res Nat Res, 1(4), 38-43.
Sari, Y. P., Samharinto, S., & Langai, B. F. (2018). Penggunaan Asap Cair Tandan Kosong Kelapa Sawit (Tkks) Sebagai Pestisida Nabati Untuk Mengendalikan Hama Perusak Daun Tanaman Sawi (Brassica Juncea L.). EnviroScienteae, 14(3), 272-284.
Setiawati, E., Annisa, W., Soedarmanto, H., & Iskandar, T. (2019, December). Characterization of neutralized wood vinegar derived from durian wood (Durio zibethinus) and its prospect as pesticide in acidic soil. In IOP Conference Series: Earth and Environmental Science (Vol. 393, No. 1, p. 012051). IOP Publishing.
Stefanidis, S. D., Kalogiannis, K. G., Iliopoulou, E. F., Michailof, C. M., Pilavachi, P. A., & Lappas, A. A. 2014. A study of lignocellulosic biomass pyrolysis via the pyrolysis of cellulose, hemicellulose and lignin. Journal of Analytical and Applied Pyrolysis 105, 143-150.
Theapparat, Y., A. Chandumpai, W. Leelasuphakul, N. Laemsak. 2015. Pyroligneous Acids from Carbonisation of Wood and Bamboo: Their Components and Antifungal Activity. Journal of Tropical Forest Science 27: 517-526.
Tranggono, Suhardi, B. Setiadji, P. Darmadji, Supranto, & Sudarmanto. 1996. Identifikasi asap cair dari berbagai jnis kayu dan tempurung kelapa. Jurnal Ilmu dan Teknologi Pangan 1: 15-24.
Wei, Q., X. Ma, & J. Dong, 2010. Preparation, Chemical Constituents and Antimicrobial Activity of Pyroligneous Acids from Walnut Tree Branches. Journal of Analytical and Applied Pyrolysis 87: 24−28.
Article Reads
Total:
1679
Abstrak:
642
PDF:
1037
Article Metrics
Metrics powered by PLOS ALM
Refbacks
Saat ini tidak ada refbacks.
Jumlah Kunjungan Harian
Satu bulan terakhir
Tampilkan laporan lengkap Google Analytics

di sini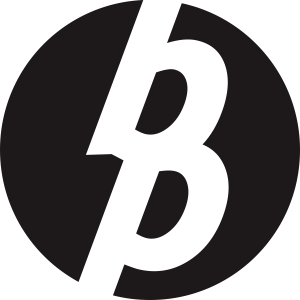 Laman ini dikelola oleh:
Bio Publisher
The Faculty of Biology Publishing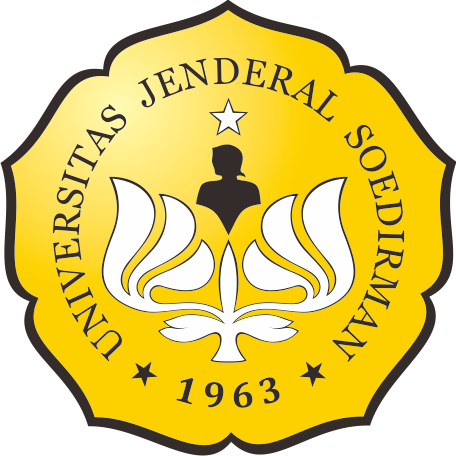 Laman ini dikelola oleh:
Penerbitan Fakultas Biologi
Universitas Jenderal Soedirman
Jalan dr. Suparno 63 Grendeng
Purwokerto 53122
Telepon: +62-281-625865
Email: biologi@unsoed.ac.id
Laman ini menggunakan:
OJS | Open Journal System
Software pengelolaan jurnal ilmiah online. Versi yang digunakan adalah 2.4.8.0.
Metadata artikel terdaftar di:
Crossref
Agen resmi internasional pendaftaran Digital Object Identifier (DOI)
Artikel jurnal ini terindeks: