Studi Tentang Ekologi dan Habitat Planaria, Sp. di Subang: Kelimpahan dan Biomassa Merupakan Indikator Kualitas Air Bersih
Abstrak
Planaria sp. in Bukit Tunggul (Lembang) is rare within 10 years. This animal is sensitive to polluted water. Beside that, the number of this animal is decreasing due to alteration of landuse and climate change. This animal plays an important role as a bioindicator for clean water and as a media in learning of biology in high school as well as in university. Due to these need, study on ecology and distribution of Planaria sp. is done in Panaruban water fall, Subang. The sampling location is limited only at Cimuja, Karembong, Sawer and Goa Badak, which have an environment characteristics variation. Observations are done including water quality chemically, land use, and climatic factors within 3 times monthly. Planaria sp. counting is done stratified random sampling using a 1x1 m quadran. The number and biomass of Planaria sp. related to climatic factors are discussed. In general, it can be concluded that, abiotic environmental factors contributes to the abundance and biomass of Planaria sp.
Kata Kunci
Planaria distribution, abundance biomass, polluted water, landuse
Teks Lengkap:
PDF
Referensi
Anonim. 2005. Planaria. Tersedia (online): http://www.Fishpondifo.Com/mikro.Htm. [Diunduh tanggal 21 September 2010]
Barners, R.D. 1987. Invertebrata Zoology. New York: Sounders College Publishing.
Cambell, N. 2004. Biologi edisi kelima jilid 3. Jakarta. Erlangga.
Choate P. M. &. Dunn R. A2012 Land Planarians, Bipalium kewense Moseley and Dolichoplana striata Moseley (Tricladida: Terricola) EENY-049 (IN206), one of a series of Featured Creatures from the Entomology and Nematology Department, Florida Cooperative
Darmawan, A., et al. 2005. Common Textbook (Edisi Revisi) Ekologi Hewan. Malang: IKIP.
Effendi, H. 2003. Lahan Kualitas Air bagi Pengelola Sumberdaya & Lingkungan Perairan, J MSP Fak. P & K IPB, Bogor.
Fowler, J. & L. Cohen. 1990. Practical statistics for field biology. New York: John Willey & Sons,Inc.
Hariyanto, S., B. Irawan, dan T. Soedarti. 2008. Teori dan Praktik Ekologi. Surabaya: Airlangga university press.
Hickman, C.P. 1970. Integrated Principle of Zoolog, Edisi 4. Tokyo: Topan Company Limited.
Kastawi, Y., et al. 2005. Zoologi Avertebrata. Malang: UNM.
Kimball. 1992. Biologi. Jakarta: Erlangga.
Kramadibrata, I. 1992. Ekologi Hewan. Bandung: Jurusan Biologi FMIPA ITB.
Lilia, K. 2011. Kondisi awal perairan di saluran primer induk (SPI) Eks-PLG 1 juta hektar dan wilayah dusun muara puning Kalimantan Tengah. Tersedia (online): http://jeb.biologist.org/cgi/content/abstract/12/3/271 [Diunduh tanggal 11 Januari 2011]
Maftuah, H.K., Sumarno, U. and Purwianingsih, W. 2002. Ecological health risk assessment of chemical in water-sediment of Cikapundung River System. Final report. Indonesia Toray Science Foundation.
Michael, P. 1984. Ecological methods for field and laboratory investigations. New Delhi: Tata McGraw-Hill Company limited.
Nandito, 2010. Karakteristik dan Perilaku Planaria sp. Tersedia (online):http://www.try4know.co.cc/2010/03/faktor-pembatas-ekosistem.html [Diunduh tanggal 21 September 2010]
Nazir, M. 1999. Metode penelitian. Jakarta: Ghalia Indonesia.
Odum, E.P. 1993. Dasar – Dasar Ekologi. Yogyakarta: UGM Press.
Pasisingi, N. 2012. Produktivitas Sekunder Hewan Bentik Ekosistem Pantai
Studi kasus: Produksi Sekunder Nebalia daytoni di Pantai San Diego, California Selatan, USA. Program Studi Pengelolaan sumber daya perairan sekolah pasca sarjana IPB.
Pennak, R.W. 1978. Fresh-water invertebrates of the united states , second edition. USA: John wiley & sons, inc.
Rizal, K. 2006. Watershed needs assessment Hulu DAS Ciasem Desa Cicadas. Kecamatan Sagalaherang, Subang. Tersedia (online): http://www.esp.or.id/wp-content/uploads/2007/09/R0120-prosiding-subang.pdf [Diunduh tanggal 23 Februari 2010]
Sulistiyarto, B. 2011. Keterkaitan antara kelimpahan makrozoobenthos dengan parameter fisik kimiawi air di danau Hanjalantung, Palangka Raya, Kalimnatan Tengah. Jurnal Kopertis Vol3. No. 2
Surtikanti, H.K. 2012. Pesona Lingkungan Badan Air. Penerbit Rizqi Press Bandung 2012 ISBN 978-602-9098-31-0.
Surtikanti, H.K. 2008. Komunitas benthos di Bukit Tunggul (DAS Cikapundung): degradasi pencemaran sungai. Biosainstifika,
Vol I no 1. November 2008 hal 65-76.
Surtikanti, H.K. 2004. Populasi Planaria di lokasi Bukit Tunggul dan Maribaya, Bandung Utara. J. Matematika dan Sains 9 (3): hal. 259-262.
Article Reads
Total:
16604
Abstrak:
3175
PDF:
13429
Article Metrics
Metrics powered by PLOS ALM
Refbacks
Saat ini tidak ada refbacks.
Jumlah Kunjungan Harian
Satu bulan terakhir
Tampilkan laporan lengkap Google Analytics

di sini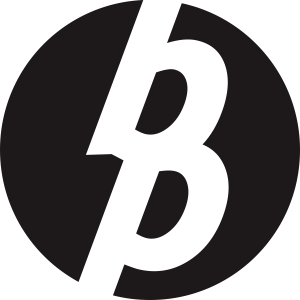 Laman ini dikelola oleh:
Bio Publisher
The Faculty of Biology Publishing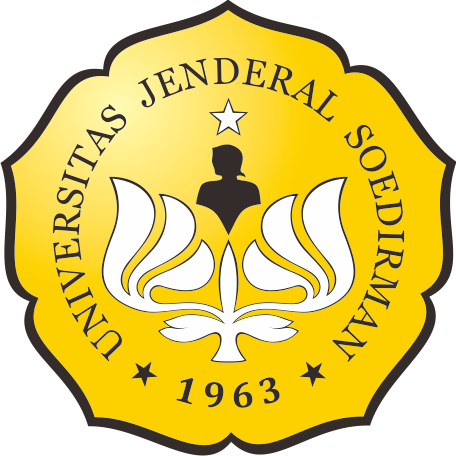 Laman ini dikelola oleh:
Penerbitan Fakultas Biologi
Universitas Jenderal Soedirman
Jalan dr. Suparno 63 Grendeng
Purwokerto 53122
Telepon: +62-281-625865
Email: biologi@unsoed.ac.id
Laman ini menggunakan:
OJS | Open Journal System
Software pengelolaan jurnal ilmiah online. Versi yang digunakan adalah 2.4.8.0.
Metadata artikel terdaftar di:
Crossref
Agen resmi internasional pendaftaran Digital Object Identifier (DOI)
Artikel jurnal ini terindeks: