Pengembangan Indirect Dipstick ELISA untuk Deteksi Aflatoksin B1 pada Pakan dan Jagung
Abstrak
Enzyme Linked Immunosorbent Assay (ELISA) is an immunological method can be used to analyze aflatoxin B1 (AFB1) in feed. ELISA technique must be done by using an instument (ELISA reader) which is not effective when used in the field. Therefore, the simple ELISA technique is needed such as indirect dipstick ELISA (d-ELISA). The aim of research is to develop AFB1 screening method using   d-ELISA. The research is focusing on  development and validation of indirect d-ELISA, and its application on sample of feed and corn. The results showed that the best coating time for antigen AFB1-BSA (0,4 ug/ml) is 24 hours, reaction time for antibody anti AFB1 (1/800) and AFB1 standard is 15 minutes, and reaction time for goat anti rabbit-HRPO conjugate 1/2500 and substrate of orthodiasianin (ODN) is 20 minutes. The results of indirect d-ELISA on 22 samples are found that 7 samples are contaminated by AFB1 with concentration above 20 ng/g and 7 samples are contaminated by AFB1 with concentration in the range of 0 – 20 ng/g. Finally, it is concluded that the indirect d-ELISA is applicable to be used in the fields.
Kata Kunci
feed, aflatoxin B1 (AFB1), indirect d-ELISA
Teks Lengkap:
PDF
Referensi
Asensio, L., Isabel G., Teresa G., Rosario M.2008. Determination of food authenticity by enzyme-linkedimmunosorbent assay (ELISA).Food Control 19: 1–8.
Bahri, S., R. Maryam dan R. Widiastuti. 2005. Cemaran aflatoksin pada pakan dan bahan pakan dari Propinsi Lampung dan Jawa Timur. J Ilmu Ternak dan Veteriner. 10(3): 236-241.
Bahri, S., R. Widiastuti dan Y. Mustikaningsih. 2005. Efek aflatoksin B1 (AFB1) pada embrio ayam. J Ilmu Ternak dan Veteriner.10(2): 160-168
Cast.2003. Council of Agricultural Science and Technology.Mycotoxins: Risk in plant, animal and human systems. CAST,Ames,IA.p.139
Demulle, B.S., S. M.D.G. De Saeger., L. Sibanda., I. B. Vetro., and C.H. Van Peteghem. 2005. Development of an immunoasssay-based lateral flow dipstick for the rapid detectin of aflatoxin B1 in pig feed. Faculty of Pharmacetical Sciences, Ghent University, Belgium. p. 1-4.
Dewan Standardisasi Nasional. 2000. Standar Nasional Indonesia (SNI), persyaratan kadar aflatoksin pada pangan dan pakan.
Eraslan,G.khan, D. Epsuz, M. Akdouan, F.Pahundokuyucu, andL.Altintap.2005. The Effects of Aflatoxin and Sodium Bentonite Combined andAlone on Some Blood Electrolyte Levels in Broiler Chickens. Turk J Vet Anim Sci. 29:601-605
Groopman, J.D., and T.W. Kensler. 2005. Role of metabolism and viruses in aflatoxin-induced liver cance. Toxicol.and Applied Pharmacol. 206: 131-137.
IARC. 1993. IARC Monographs on the evaluation of carcinogenic risks to human. Vol. 56. Some naturally occurring substances: food items and constituents, heterocyclic aromatic amines and mycotoxins. International Agency for Research on Cancer, Lione. hal 245-395.
Isaac, S. and Michael, W.B. 1995. Handbook in Research and Evaluation 3rd Edition. SanDiego CA: EdITS
Mani, K., K. Sundaresan and K. Viswanathan. 2001. Effect of immunomodulators on the performance of petelurs in aflatoxicosis. Indian. Vet. J. 78 (12): 1126-1129.
Muthiah, J., P. Reddy and N.D.J. Chandran. 1998. Effect of graded levels of aflatoksin B1 and the effect of direct fed microbials (DFM) on egg production in egg type breeders. Indian.Vet. J. 75 (3): 231-233.
Probst, C., H. Njapau and P.J. Cotty. 2007. Outbreak of an acute aflatoxicosis in Kenya in 2004: Identification of the causal agent. App. Environ. Mcrobiol. 73(8): 2762-2764.
Rachmawati, S. 2005. Aflatoksin dalam pakan ternak di Indonesia: Persyaratan kadar dan penegembangan teknik deteksinya. Wartazoa 15: 26-37.
Rachmawati, S. 2006. Pengembangan metode analisis aflatoksin B1 dalam hati ayam secara Enzyime Linked Immunosorbent Assay (ELISA). Pros. Seminar Nasional Peternakan dan Vetriner 2006. Pusat Penelitian dan Pengembangan Peternakan. Badan penelitian dan Pengembangan Pertanian. Departemen Pertanian. Bogor 5-6 September 2006. p. 783-789.
Rachmawati, S., A. Lee, T.B. Murdiati dan I. Kennedy.2004. Pengembangan Enzyme Linked Immunosorbent Assay (ELISA) Teknik untuk Analisis Aflatoksin B1pada Pakan Ternak.Prosiding Seminar Parasitologi dan Toksikologi Veteriner, 2004.134-148
Rachmawati,S. dan H. Munawar. 2012. Validation of Analysis of Aflatoxin B1 in Corn using Enzyme Linked Immunosorbent Assay. Proceeding of National Seminar for Standardization. 2012 p 97 - 108
Subekti,, D.T. 2007. Laporan akhir penelitian. Balai Besar Penelitian Veteriner. p. 8-13.
Tangendjaja,B; s. Rachmawati and E. WINA. 2008. Mycotoxin contamination on corn used by feed mills in Indonesia. Indon. J. Agric. Sci.9(2): p.68-76
Widiastuti, R., Darminto,S. Bahri dan R. Firmansyah. 2003. Inokulasi aflatoksin B1 pada telur berembrio dan residunya pada ayam yang menetas. Prosiding Seminar Nasional. Teknologi Peternakan dan Veteriner. Bogor 29-30 September 2002, hal. 462-465.
Zanelli. 2000. Mould, bacteria and solution. Feed Industry Service (FIS). Italy:2.
Zheng, M.Z., J.L. Richard dan J. Binder. 2006. A review of rapid methods for the analysis of mycotoxins. J. Mycophatologia 161: 261-273
Article Reads
Total:
1965
Abstrak:
969
PDF:
996
Article Metrics
Metrics powered by PLOS ALM
Refbacks
Saat ini tidak ada refbacks.
Jumlah Kunjungan Harian
Satu bulan terakhir
Tampilkan laporan lengkap Google Analytics

di sini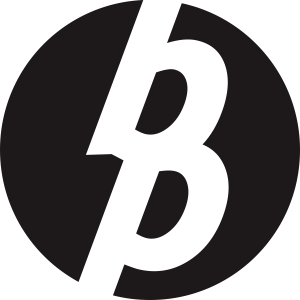 Laman ini dikelola oleh:
Bio Publisher
The Faculty of Biology Publishing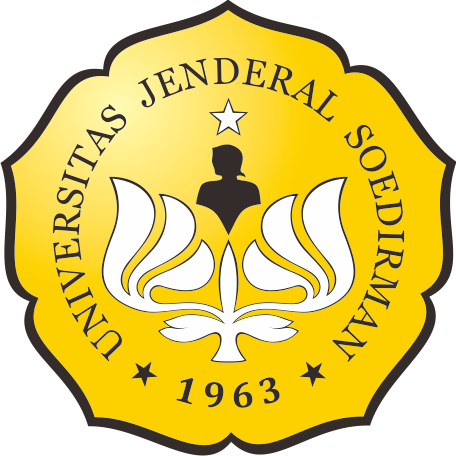 Laman ini dikelola oleh:
Penerbitan Fakultas Biologi
Universitas Jenderal Soedirman
Jalan dr. Suparno 63 Grendeng
Purwokerto 53122
Telepon: +62-281-625865
Email: biologi@unsoed.ac.id
Laman ini menggunakan:
OJS | Open Journal System
Software pengelolaan jurnal ilmiah online. Versi yang digunakan adalah 2.4.8.0.
Metadata artikel terdaftar di:
Crossref
Agen resmi internasional pendaftaran Digital Object Identifier (DOI)
Artikel jurnal ini terindeks: