Isolasi dan Identifikasi Jamur Endofit Tanaman Manggis (Garcinia mangostana L.)
Abstrak
Mangosteen (Garcinia mangostana L.) is one of Indonesia's tropical horticultural commodities with high economic value. Mangosteen also has a lot of functions such as a producer of a wide variety of functional compounds such as anticancer, antiviral, antibacterial and antifungal that have some bioactive component i.e., micotoxin, enzyme, and antibiotics. The research was carried out to investigate the endophyte fungi in mangosteen plant tissue. Endophyte fungal isolation from mangosteen plant tissue resultsed 11 isolates which have identified Phoma sp., Acremonium sp., 2 isolates of Penicillium sp., Geotrichum sp., Pestalotiopsis sp., Botryosphaeria sp., Colletotrichum sp., Chrysosporium sp., Aspergillus sp. and Blastomyces sp., and 2 isolates have not been identified.
Kata Kunci
isolation, endophyte, fungi, mangoesteen
Teks Lengkap:
PDF
Referensi
Barber, P.A., T. J. Burgess, G. St. J. Hardy, B.Slippers, P.J. Keane and M. J. Wingfield. 2005. Botryosphaeria species from Eucalyptus in Australia are pleoanamorphic, producing Dichomera synanamorphs in culture. Mycol.Res, 109(12):1347-1363.
Barnett, H.L. and B.B. Hunter. 1972. Illustrated Genera of Imperfect Fungi. Third Edition. Burgess Publishing. Company, Minnesote.
Domsch, K.H and W. Gams. 1980. Compendium of soil fungi Volume 1. Academic Press, London.
Gandjar, I., R.A. Samson, K. Twell-Vermeulen, A. Oetari dan I. Santoso. 1999. Pengenalan Kapang Tropik Umum. Yayasan Obor Indonesia, Jakarta.
Kumala, S and E. B. Siswanto. 2007. Isolation and screening of endophytic microbes from Morinda citrifolia and their Ability to produce anti-microbial substances. Microbiology Indonesia, 1(3): 145-148.
Mardinus. 2006. Jamur Patogen Tumbuhan. Andalas University Press, Padang.
Meizhu, D., C. L. Schardl., E. M. Knuckles and L.J. Vaillancourt. 2005. Using mating-type gene sequences for improved phylogenetic resolution of Collectotrichum species complexs. Mycologia, 97(3):641-658.
Motaal, F.F.A., M.S.M. Nassar, S.A. El-Zayat, M.A. El-Sayed and S.Ito. 2010. Antifungal activity of endophytic fungi isolate from Egiptian henbane (Hyoscymus muticulus). Pak. J. bot, 42(4):2883-2894.
Noverita, D. Fitria dan E. Sinaga. 2009. Isolasi dan uji aktivitas antibakteri jamur endofit dari daun rimpang Zingiber ottensiin Val. Jurnal Farmasi Indonesia, 4(4): 171-176.
Poeloengan, M dan Praptiwi. 2010. Uji Aktivitas Antibakteri Ekstrak Kulit Buah Manggis (Garcinia mangostana Linn). Media Litbang Kesehatan, XX(2): 65-69.
Radji, M. 2005. Peranan bioteknologi dan mikroba endofit dalam pengembangan obat herbal. Majalah Ilmu Kefarmasian, II (3): 113-126.
Rodriguez, R.J., J.F. White, A.E. Arnold and R.S Redman. 2008. Fungal endophytes: diversity and functional roles. http://www.newsphytologis.org/ .16 April 2012.
Rubini, M. R., R.T. S. Ribeiro, A. W.J. Pomella, C. S. Maki, W. L. Araujo, D.R. Dos-Santos and J. L Azevedo. 2005. Diversity of endophytic fungal community of cacao (Theobroma cacao L.) and biological control of Crinipellis perniciosa, causal agent of Witches' Broom Disease. Int.J. Biol.Sci, 1:24-33.
Rukmana, R. 1995. Budidaya Manggis. Kanisus, Yogyakarta.
Yunianto, P., S. Rosmalawati., I. Rachmawati.,W. P. Suwarso And W. Sumaryono. 2012. Isolation and Identification of Endophytic Fungi from Srikaya Plants (Annona squamosa) Having Potential Secondary Metabolite as Anti-Breast Cancer Activity. Microbiology, 6 (1): 23-29.
Article Reads
Total:
14419
Abstrak:
3879
PDF:
10540
Article Metrics
Metrics powered by PLOS ALM
Refbacks
Saat ini tidak ada refbacks.
Jumlah Kunjungan Harian
Satu bulan terakhir
Tampilkan laporan lengkap Google Analytics

di sini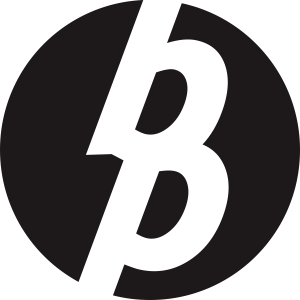 Laman ini dikelola oleh:
Bio Publisher
The Faculty of Biology Publishing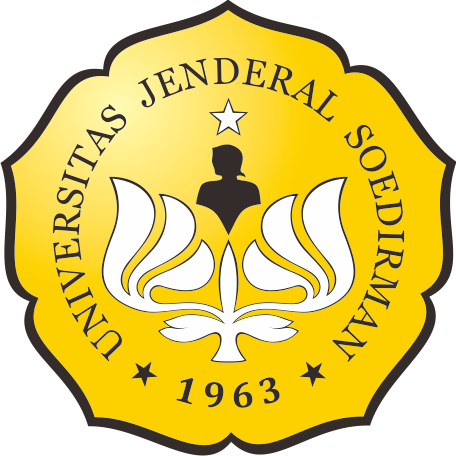 Laman ini dikelola oleh:
Penerbitan Fakultas Biologi
Universitas Jenderal Soedirman
Jalan dr. Suparno 63 Grendeng
Purwokerto 53122
Telepon: +62-281-625865
Email: biologi@unsoed.ac.id
Laman ini menggunakan:
OJS | Open Journal System
Software pengelolaan jurnal ilmiah online. Versi yang digunakan adalah 2.4.8.0.
Metadata artikel terdaftar di:
Crossref
Agen resmi internasional pendaftaran Digital Object Identifier (DOI)
Artikel jurnal ini terindeks: