Dekolorisasi Limbah Cair Batik Menggunakan Miselium Jamur yang Diisolasi dari Limbah Baglog Pleurotus ostreatus
Abstrak
Batik industries have negative impacts on the environment from the dye used. An alternative method for decolorization in batik wastewater using the fungi Pleurotus ostreatus was grown in baglog. Spent mushroom (baglog) still contains fungal mycelium of P. ostreatus and contaminant fungus such as Penicillium sp., and Aspergillus sp.). Those fungi have a potential to decoloring dyes in batik wastewater. The aim of this research was to determine the ability of fungal mycelium isolated from spent mushroom P. ostreatus at decoloring batik wastewater, and determine the most effective fungal mycelium to decoloring batik wastewater. The results showed that the mycelium isolated from sewage baglog P. ostreatus was able to decoloring batik wastewater. Penicillium sp. mycelium is most effective at decoloring batik wastewater.
Kata Kunci
decolorization, spent mushroom, batik wastewater, fungal mycelium
Teks Lengkap:
PDF
Referensi
Agustina, T.E., E. Nurisman, Prasetyowati, N. Haryani, L. Cundari, A. Novisa, dan O. Khristina. 2011. Pengolahan air limbah pewarna sintetis dengan menggunakan reagen fenton. Prosiding Seminar Nasional AVoER ke-3: 260-266.
Awaludin, R., Darah S., Ibrahim C. D and Uyub A. M. 2001. Decolorization of commercially available synthetic dyes by the white rot fungus Phanerochaete chrysosporium ME 446 (ATCC 34541). Journal Fungi and Bactery, 62(1): 55-63.
Bergsten-Torralba, L.R., M.M. Nishikawa, D.F. Baptista, D.P. Magalhães, and M. Silva. 2009. Decolorization of different textile dyes by Penicillium simplicissimum and toxicity evaluation after fungal treatment. Brazilian Journal of Microbiology, 40(4).
Gandjar, I., W. Syamsuridzal, A. Oetari. 2006. Mikologi Dasar dan Terapan. Yayasan Obor Indonesia, Jakarta.
Griffin, D.H. 1994. Fungal Physiology Second Edition. Wiley Science Paperbook Series, New York.
Kusumawati, N. 2008. Studi Degradasi Zat Pewarna Naftol menggunakan Ferrat (FeO4)2-. Inotek, 12 (1): 1-9.
Rajendran, R., S.K. Sundaram, K. Yasodha, K.Umamaheswari. 2012. Comparison of fungal laccase production on different solid substrates, immobilization and its decolorization potential on synthetic textile dyes. IIOAB Journal, 3(5): 1-6.
Rani, C., Asim, K.J., Ajay, B. 2011. Studies on the biodegradation of azo dyes by white rot fungi Daedalea flavida in the absence of external carbon Source. 2nd International Conference on Environmental Science and Technology,6. IACSIT Press, Singapore.
Romsiyah. 2012. Pengaruh bobot massa limbah medium tanam jamur Pleurotus ostreatus terhadap daya dekolorisasi limbah batik. Skripsi (tidak dipublikasikan). Fakultas Biologi Universitas Jenderal Soedirman, Purwokerto.
Sathiyamoorthi, P., S. Periyarselvam, A. Sasikalaveni, K. Murugesan, and P. T. Kalaichelvan. 2007. Decolorization of textile dyes and their effluents using white rot fungi. African Journal of Biotechnology, 6 (4): 424-429.
Singh, H. 2006. Mycoremediation: Fungal Bioremediation. John Wiley & Sons, Inc, Hoboken, New Jersey.
SNI-06-6989.11-2004. 2004. Air dan air limbah – Bagian 11: Cara uji derajat keasaman (pH) dengan menggunakan alat pH meter. Badan Standarisasi Nasional.
SNI-06-6989.23-2005. 2005. Air dan air limbah – Bagian 23: Cara uji suhu dengan termometer. Badan Standarisasi Nasional.
Wulandari, F. 2013. Dekolorisasi limbah batik menggunakan limbah medium tanam Pleurotus ostreatus pada waktu inkubasi yang berbeda. Skripsi (tidak dipublikasikan). Fakultas Biologi Universitas Jenderal Soedirman, Purwokerto.
Article Reads
Total:
1954
Abstrak:
457
PDF:
1497
Article Metrics
Metrics powered by PLOS ALM
Refbacks
Saat ini tidak ada refbacks.
Jumlah Kunjungan Harian
Satu bulan terakhir
Tampilkan laporan lengkap Google Analytics

di sini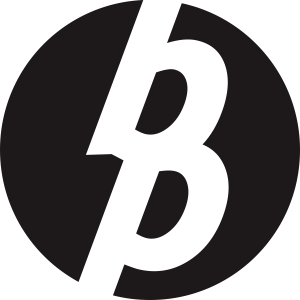 Laman ini dikelola oleh:
Bio Publisher
The Faculty of Biology Publishing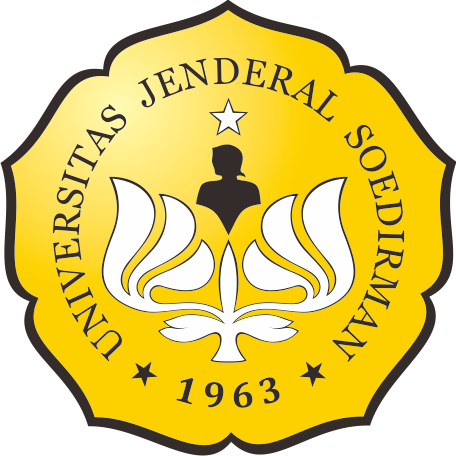 Laman ini dikelola oleh:
Penerbitan Fakultas Biologi
Universitas Jenderal Soedirman
Jalan dr. Suparno 63 Grendeng
Purwokerto 53122
Telepon: +62-281-625865
Email: biologi@unsoed.ac.id
Laman ini menggunakan:
OJS | Open Journal System
Software pengelolaan jurnal ilmiah online. Versi yang digunakan adalah 2.4.8.0.
Metadata artikel terdaftar di:
Crossref
Agen resmi internasional pendaftaran Digital Object Identifier (DOI)
Artikel jurnal ini terindeks: