Fekunditas Udang Galah (Macrobrachium rosenbergii ) Betina Pasca Ablasi Unilateral dan Suplementasi Vitamin E pada Pakan
Abstrak
This study reports on giant freshwater prawn fecundity with or without unilateral ablation treatment combined with alpha tocopherol (vit E) during 3 month culture. This exsperimental study applied 8 combination treatments of 4 different vit E dosages, i.e. 0, 200, 400, and 600 IU per kg feed with or without unilateral ablation. The results showed that treatments very highly significantly different (p<0,01) in fecundity with the 200 IU vit E dose combined with unilateral ablation was the best (45.228 ± 3.867 egg) optimum resulted in fecundity of the treated females. The overall fecundities averages were ablation group with 0 IU = 41.835 ± 837 eggs; 200 IU = 45.228 ± 3.867 eggs; 400 IU = 43394 ± 1523 eggs ; and the 600 IU = 43.718 ± 2.255 eggs, and for the non ablation with vit E group were 0 IU = 45.293 ± 2.899 eggs, 200 IU = 44.106 ± 1.759 eggs, 400 IU = 46.623 ± 2.556 eggs, and 600 IU=51.824 ± 1.132 eggs. The analysis results also proven that ablation factor gave very highly significantly (p<0,01) and vit E factor separately and in combination with ablation significantly (p<0,05) determined the females fecundity. In conclution, combination of unilateral ablation and tocopherol effective improved fecundity and the combination of unilateral ablation and vit E 200 IU the optimum resulted in giant freshwater prawn females fecundity.
Kata Kunci
unilateral ablation, tocopherol, fecundity, prawn
Teks Lengkap:
PDF
Referensi
Abowei and S.N. Deekae. 2010. The Fecundity of Macrobrachium macrobrachion (Herklots, 1851) from Luubara Creek Ogoni Land, Niger Delta, Nigeria. International Journal of Animal and Veterinary Advances 4: 148-154.
Bindu, P. R., L. Sahu, S. Mohanty, and S. Vijaykhumar. 2010. Effect of Unilateral Eyestalk Ablation on Ovarian Maturation and Occurrence of Berried Females in Macrobrachium rosenbergii (de Man). Indian Journal Fish. 57(4): 77-80.
Brown, J. H., M. B. New. and D. Ismael. 2010. Biology. Edited by New et al. In Freshwater Prawns Biology and Farming. Wiley-Blackwell Publishing Ltd. United Kingdom.
Cahu, C., M. Fakhfakh, and P. Quazuguel. 1991. Effect of Dietary a-tocopherol level on Reproduction of Penaeus indicus. Larvi '91: Fish & Crustasean Larviculture Symposium. European Aquaculture Society 15: 242-244.
Chang, E.S. 1991. Crustasean Molting Hormones: Cellular effects, Role in Reproduction and Regulation by Molt Inhibiting Hormone. Frontiers of Shrimp Research. Edited by: DeLoach, P. F, Dougherty, W.J, and M.A Davidson. Elsevier, New York. Pp. 83-105.
Emmerson, L.D. 1980. Induced Maturation of Prawn Penaeus indicus. Marine Ecology 2:121-131.
Fulford, R., D.J. Graham,H. Perry. and P. Biesiot. 2012. Fecundity and Egg Diameter of Primiporous and Multiporous Blue Crab Callinecks Sapidus (Brachyura: Portunidae) in Mississipi Waters. Journal of Crustacean Biology 32(1): 50-56.
Graziani, C., C. Moreno., E.Villaroel., T. Orta., C. Lodeiros, and M.D. Donato. 2003. Hybridization between the Freshwater Prawns Macrobrachium rosenbergii (De Man) and M. carcinus (L). Aquaculture 217: 81-91.
Halver, J.E. 1989. Fish Nutrition. Academic Press Inc, London.
Izquierdo, M.S., H. Fernandes-Palacios, and A.G.J. Talcon. 2001. Effect of Broodstock Nutrition on Reproductive Peformance of Fish. Aquaculture 197: 254.
Laufer, H., P. Takac, J. S. B. Ahl, and M. R. Laufer. 1997. Methyl Farnesoate and the Effect of Eyestalk Ablation on the Morphogenesis of the Juvenile Female Spider Crab Libinia emarginata. Invertebrate Reproduction Development 31: 63-68.
Lavens, P., E. Jaspers, and I. Roelants. 1995. The Influance of Macrobrachium rosenbergii Broodstock Diet on Egg and Larval Characteristic. Larvi 1995 Fish & Shellfish Larviculture Symposium. European Aquaculture Society, Gent.
Mitra, G., P.K. Mukhopadhyay, and D.N. Chattopadhyay. 2005. Nutritions and Feeding in Freshwater Prawn (Macrobrachium rosenbergii) Farming. Aqua Feeds Formulation & Beyond 2(1): 17-19.
Nurdjana, M.L. 1986. Pengaruh Ablasi Mata Unilateral terhadap Perkembangan Telur dan Embrio Serta Kualitas Larva Udang Windu. Disertasi. Fakultas Pasca Sarjana Biologi. Universitas Gadjah Mada, Yogyakarta.
Okumura, T. dan K. Aida. 2001. Effects of Bilateral Eyestalk Ablation on Molting and Ovarian Development in the Giant Freshwater Prawn, Macrobrachium rosenbergii. Fisheries Science 67(6): 1125-1135.
Okumura, T. 2007. Effects of Bilateral and Unilateral Eyestalk Ablation on Vitellogenin Synthesis in Immature Female Kuruma Prawns, Marsupenaeus japonicus. Zoological Science 233-240.
Pervaiz, A.P., S.M. Jhon, M. Sikdar-Bar, H.A. Khan, and A. A.Wani. 2011. Studies on the Effect of Unilateral Eyestalk Ablation in Maturation of Gonads of a Freshwater Prawn Macrobrachium dayanum. World Journal of Zoology 6 (2): 159-163.
Racotta, I.S., E. Palacios, and A.M. Ibarra. 2003. Shrimp Larval Quality Relation to Broodstock Condition. Aquaculture 227: 107-130.
Rao, K.J. 1991. Reproductive Biology of the Giant Freshwater Prawn Macrobrachium rosenbergii from Lake Koleru (Andhara Pradesh). Indian Journal of Animal Science 61: 780-787.
Siahainenia, L., D.G. Bengen, R. Affandi, T. Wresdiyati, dan I. Supriatna. 2008. Studi Aspek Reproduksi Kepiting Bakau Melalui Percobaan Pembenihan dengan Perlakuan Ablasi Tangkai Mata. Ichtyos 7(1): 55-63.
SNI. 01-6486.1-2000. 2000. SNI Induk udang galah (Macrobranchium rosenbergii de Man) kelas induk pokok (Parent Stock). Badan Standardisasi Indonesia, Jakarta.
Wichins, J.F. and D.O.C. Lee. 2002. Crustasean Farming (Raching and Culture). Iowa State University Press. Blackwell Science Company, London.
Wilson, M.A. 1982. A Reproductive and Feeding Behaviour of Skipjack Tuna (Katsuwonus Pelllmis) in Papua New Guinea Waters. Fisheries Research And Survey Branch Departement Of Primary Industry, Port Moresby.
Wouters, R., P. Lavens, J. Nieto and P. Sorgeloos. 2001. Review: Penaeid shrimp Broodstock Nutrition. Aquaculture 202: 1-21.
Sureshkumar, S. and B.M. Kurup.1998. Fecundity Indices of Giant Freshwater Prawn (Macrobranchium rosenbergii de Man). Journal of Aquaculture in the Tropics 13: 181-188.
Article Reads
Total:
4241
Abstrak:
655
PDF:
3586
Article Metrics
Metrics powered by PLOS ALM
Refbacks
Saat ini tidak ada refbacks.
Jumlah Kunjungan Harian
Satu bulan terakhir
Tampilkan laporan lengkap Google Analytics

di sini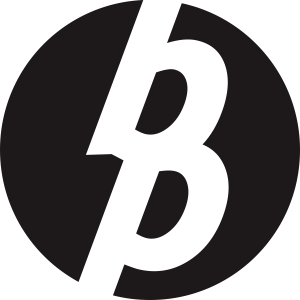 Laman ini dikelola oleh:
Bio Publisher
The Faculty of Biology Publishing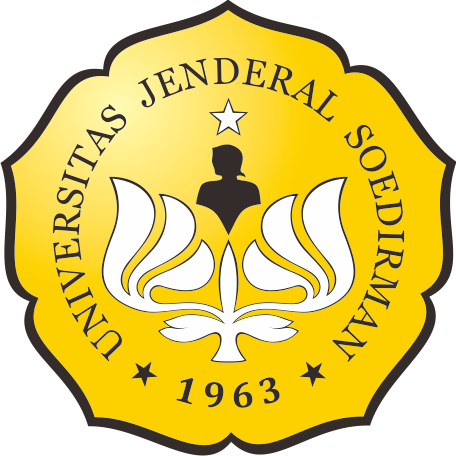 Laman ini dikelola oleh:
Penerbitan Fakultas Biologi
Universitas Jenderal Soedirman
Jalan dr. Suparno 63 Grendeng
Purwokerto 53122
Telepon: +62-281-625865
Email: biologi@unsoed.ac.id
Laman ini menggunakan:
OJS | Open Journal System
Software pengelolaan jurnal ilmiah online. Versi yang digunakan adalah 2.4.8.0.
Metadata artikel terdaftar di:
Crossref
Agen resmi internasional pendaftaran Digital Object Identifier (DOI)
Artikel jurnal ini terindeks: