Beberapa Aspek Pertumbuhan Lamun Enhalus acoroides (Linn. F) Royle di Pulau Barrang Lompo Makassar
Abstrak
A study has been conducted to investigate some aspects related to seagrass Enhalus acoroides growth in Barrang Lompo Island Makassar by using a modified tagging method.  Tagging was applied monthly to 20 seagrass stands for seven months with weekly observations. The results showed that Enhalus acoroides growth had a quadratic pattern and was strongly affected by exposed environmental condition, turbidity, nutrient, and temperature.
Kata Kunci
Enhalus acoroides, growth, Barrang Lompo Island
Teks Lengkap:
PDF
Referensi
Azkab, M.H., 1988. Pertumbuhan dan Produksi Lamun Enhalus acoooroides (L.f) Royle di Rataan Terumbu Karang Pulau Pari, Kepulauan Seribu. Dalam: Moosa M.K., D.P. Praseno, Soekarno (editor). Teluk Jakarta: Biologi, Budidaya, Oseanografi, Geologi dan Kondisi Perairan. P3O-LIPI, Jakarta.
Azkab, M.H., 1999. Kecepatan Tumbuh dan Produksi Lamun dari Teluk Kuta, Lombok. Dalam: Soemodihardjo, Arinardi, Aswandy (editor). Dinamika Komunitas Biologis pada Ekosistem Lamun di Pulau Lombok Indonesia. P3O-LIPI, Jakarta.
Azkab, M.H., 2001. Pertumbuhan dan Produksi Daun Enhalus acoroides (L.f) Royle di Teluk Gerupuk, Pulau Lombok. Dalam: Pesisir dan Pantai Indonesia VI. Puslitbang Oseanologi-LIPI, Jakarta.
Brouns, J.J.W.M. and F.M.L. Heijs. 1986. Production and biomass of seagrass Enhalus acoroides (L.f) Royle and its ephypytes. Aquat. Bot. 25: 21-45.
Bulthuis, D.A. 1987. Effect of temperature on photosynthesis and growth of seagrass. Aquat. Bot. 27: 27-40.
Dennison, W.C. 1990. Leaf Production. In: Phillips R.C., C.P. McRoy (editor). Seagrass Research Methods. Unesco, Paris.
Dharmayanthi, K. 1989. Produksi dan Aspek Ekologis Enhalus acoroides (L.f) Royle di Pulau Lima, Teluk Banten. Karya Ilmiah, Fakultas Perikanan Institut Pertanian Bogor, Bogor.
Erftemeijer, P.L.A. 1993. Differences in nutrient concentration and resources between seagrass communities on carbonate and terrigenous sediment in South Sulawesi, Indonesia. Bull. Mar. Sci. 54: 403-419.
Erftemeijer, P.L.A. and P.M.J. Herman. 1994. Seasonal changes in environmental variable, biomass, production and content nutrient in two contrasting tropical intertidal seagrass beds in South Sulawesi (Indonesia). Oceanologia 99: 45-49.
Fortes, M.D. 1990. Seagrasses: a Resource Unknown in the ASEAN Region. Manila: Association of Southeast Asian Nations/United States Coastal Resources Management Project Education Series 6.
Hamid, A. 1996. Peranan Faktor Lingkungan Perairan terhadap Pertumbuhan Enhalus acoroides (l.f) Royle di Teluk Grenyang-Bojonegoro, Kabupaten Serang Jawa Barat. Tesis. Program Pascasarjana Institut Pertanian Bogor, Bogor.
Hemminga, M.A., P.G. Harrison, and F. Valn Lent. 1991. The balance of nutrient losses and gains in seagrass meadows. Mar. Ecol. Prog. Ser. 71: 85 – 96.
Marsh, J.A., W.C. Dennison, and R.S. Alberte. 1986. Effects of temperature on photosynthesis and respiration in eelgrass (Zostera marina). J. Exp. Mar. Biol. Ecol. 101: 257-267.
Mc. Millan, C. 1984. The distribution of tropical seagrasses with relation to their tolerance of high temperatures. Aquat. Bot. 19: 369 – 379.
Supriadi. 2003. Produktivitas Lamun Enhalus acoroides (Linn. F) Royle dan Thalassia hemprichii (Enhrenb.) Ascherson di Pulau Barang Lompo Makassar. Tesis. Program Pascasarjana Institut Pertanian Bogor, Bogor.
Zieman, J.C. 1974. Methods for the study of the growth and production of turttle grass Thalassia testudinum Konig. Aquaculture 4: 139-143.
Zieman, J.C. 1993. A Review of Certain Aspects of the Life, Death, and Distribution of the Seagrasses of the Southeastern United States 1960-1985. Seagrass Resources in Southeast Asean. Study No.6. Unesco – Jakarta (Rostsea).
Article Reads
Total:
4432
Abstrak:
1080
PDF:
3352
Article Metrics
Metrics powered by PLOS ALM
Refbacks
Saat ini tidak ada refbacks.
Jumlah Kunjungan Harian
Satu bulan terakhir
Tampilkan laporan lengkap Google Analytics

di sini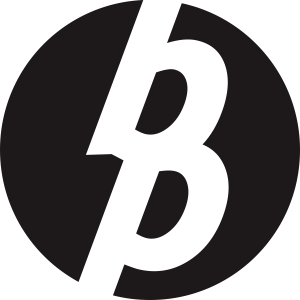 Laman ini dikelola oleh:
Bio Publisher
The Faculty of Biology Publishing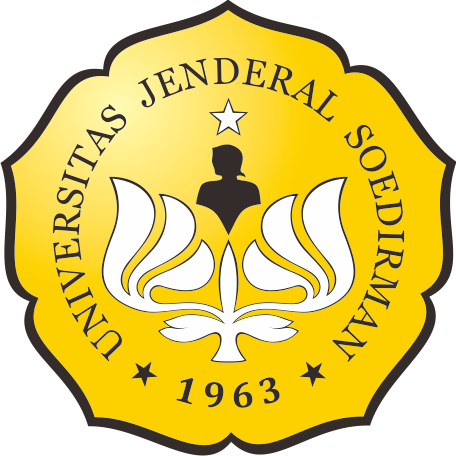 Laman ini dikelola oleh:
Penerbitan Fakultas Biologi
Universitas Jenderal Soedirman
Jalan dr. Suparno 63 Grendeng
Purwokerto 53122
Telepon: +62-281-625865
Email: biologi@unsoed.ac.id
Laman ini menggunakan:
OJS | Open Journal System
Software pengelolaan jurnal ilmiah online. Versi yang digunakan adalah 2.4.8.0.
Metadata artikel terdaftar di:
Crossref
Agen resmi internasional pendaftaran Digital Object Identifier (DOI)
Artikel jurnal ini terindeks: