Pengaruh Elisitasi dengan Verticillium dahliae Kleb dan Rhizoctonia Solani Kuhn terhadap kandungan Gosipol dalam kalus Gossypium hirsutum L pada beberapa tingkat Subkultur
Abstrak
An experiment on gossypol content hasbeen conducted on callus derived from Gossypium hirsutum L. subcultures 5, 6, and 7 after elicitation with Verticillium dahliae Kleb and Rhizoctonia solani Kuhn. Callus was cultured on solid Linsmaier and Skoog  (LS)  medium  supplemented  with 10 –5 M NAA and 10 –6 M 2,4-D, and subcultured for 5, 6, and 7 times. Callus was then elicited with 40  μg dry weight /ml homogenate of fungi derived from V. dahliae and R. solani, and harvested 0, 2, 4, and 6 days after elicitation. The gossypol was analyzed qualitatively and quantitatively using High Performance Liquid Chromatography (HPLC). The maximum gossypol content elicited with R. solani was obtained on callus subculture 5, which was harvested on 4 days after elicitation, i.e. 177,995 ±  0,248 μg/g dry weight,  whilst that with V. dahliae  was obtained on subculture 5, harvested four days after elicitation, i.e.108,021± 0,507 μg/g dry weight. The gossypol content of control callus on subculture 5, 6, and 7 was 37,885 ± 0,779 μg/g dry weight  23,170 ±  0,003 μg/g dry weight, 12,284 ± 0,221 μg/g dry weight, respectively. The subculture level, elicitor type, and harvesting time gave significant effect on gossypol content of G. hirsutum callus culture.
Kata Kunci
Gossypium hirsutum L., Verticillium dahliae Kleb, Rhizoctonia solani Kuhn, elicitation
Teks Lengkap:
PDF
Referensi
Astuti, D.A. 1994. Kajian awal fermentasi bawah permukaan dari Agaricus bisporus (Lange) Imbach untuk produksi biomassa sehubungan dengan zat cita – rata. Tesis Sarjana ITB. Bandung.
Buitelaar, J.M., M.T. Cesario, and J. Tramper. 1991. Elicitation of Thiopene Production by Hairy Root of Tagetes patula. In: Production and Secretion of Secondary Metabolites by Plant Cell Cultures of Tagetes. Buitellar, R. M. (Ed). Wangeningen. 15 pp.
Deus, B, Neuman, and M.H. Zenk. 1984. Instability of indole alkaloid production in Catharanthus roseus cell suspension cultures. Planta Medica 49: 427– 431.
Dmitriev, A., D. Julia, and G. Dmitry. 1996. The role of Ca2+ in elicitation of phytoalexin synthesis in cell culture of onion (Allium cepa L) Plant Cell Report 15: 945 – 948.
Eiler, U and J. Bohlman. 1994 Elicitor induced secondary metabolism in Ruta grafeolens L. Plant Cell Tissue and Organ Culture 38: 109 – 198.
Endress, R. 1994 Plant Cell Biotechnology. Spinger – Verlag, Berlin. 5 pp.
George, E.F. and P.D. Sherrington. 1984. Plant Propagation by Tissue Culture. Eastern Press, Reading Berks, Great Britain. 3 pp.
Heinstein, P. and El-Shagi. 1981. Formation of gossypol by Gossypium hirsutum L. cell suspension cultures. Journal of Natural Product 44: 1 – 6.
Heinstein, P. 1985. Formation approoaches to the formation of secondary natural product in plant cell suspension cultures. Journal of Natural Product 48: 1 – 9.
Joost, O., G. Bianchini, A.A. Bell, C.R. Benedict, and C.W. Magill. 1995. Differential induction of 3- hydroxy-3- methylglutaryl CoA reductase in two cotton species following inoculation with Verticillium. Molecular Plant – Microbe interaction 8: 880 – 885.
Mantell, S.H. and H. Smith. 1983. Plant Biotechnology. Cambridge University Press, Cambridge. 28 pp.
Miura, Y., H. Kazumaza, K. Norihide, M. Kazuhisa, and U. Kenchi. 1998. Formation of vinblastine in multiple shoot culture of Catharanthus roseus. Planta Medica: 18 – 20.
Morris, P. 1986. Long-term Stability of an Alkaloid Productivity in Cell Suspension Cultures of Catharanthus roseus In: Secondary Metabolism in Plant Cell Cultures. Morris, P., H.S. Allan, S. Angela, W.F. Michael. (Eds). Cambridge University Press, Cambridge. 7 pp.
Nomaier, A.A. and M.B. Aboudonia. 1982. Gossypol: high - performance - liquid - chromatographyc, analysis and stability in various solvents. JAOCCS 59: 546 – 549.
Purwianingsih, W. 1997. Efek pemberian homogenat Verticilluim dahliae Kleb dan Rhizoctonia solani Kuhn sebagai elisitor terhadap kandungan gosipol dalam kultur kalus G. hirsutum L. Tesis Pascasarjana ITB. Bandung.
Schmidt, J.H. and R. Well. 1990. Evidence for the presence of gossypol in Malvaceous plant other those in the cotton tribe. Agriculture and Food Chemistry 38: 505 – 508.
Sierra, M.I., R. van der Heijden, T. van der Leor, and R. Verpoote. 1992. Stability of alkaloid production in cell suspension cultures of Tabernaemontana divariacata during long – term subculture. Plant Cell Tissue and Organ Culture 28: 59 – 68.
Sijun, Z. 1992. Chromosom Variation in Callus Culture of Gossypium hirsutum L. In: DNA Banking and in vitro Biotechnology. Adam, R.P. and E.A. Jauice (Eds). Academic Press Inc., San Diego, California. 11 pp.
Threlfall, D.R. and T.N. Whietehead. 1991. Terpenoid Phytoalexin, Aspects of Biosinthesis, Catabolism, and Regulation. In: Ecological Chemistry of Plant Terpenoid. Tomas, J.B. and F.A. Baxberan (Eds). Oxford University Press, Oxford. 50 pp.
Article Reads
Total:
792
Abstrak:
332
PDF:
460
Article Metrics
Metrics powered by PLOS ALM
Refbacks
Saat ini tidak ada refbacks.
Jumlah Kunjungan Harian
Satu bulan terakhir
Tampilkan laporan lengkap Google Analytics

di sini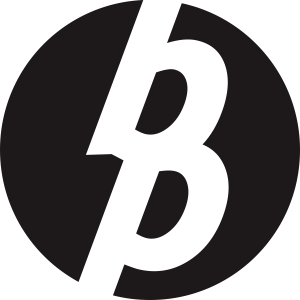 Laman ini dikelola oleh:
Bio Publisher
The Faculty of Biology Publishing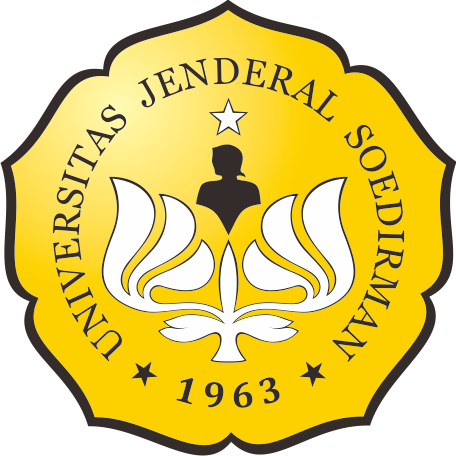 Laman ini dikelola oleh:
Penerbitan Fakultas Biologi
Universitas Jenderal Soedirman
Jalan dr. Suparno 63 Grendeng
Purwokerto 53122
Telepon: +62-281-625865
Email: biologi@unsoed.ac.id
Laman ini menggunakan:
OJS | Open Journal System
Software pengelolaan jurnal ilmiah online. Versi yang digunakan adalah 2.4.8.0.
Metadata artikel terdaftar di:
Crossref
Agen resmi internasional pendaftaran Digital Object Identifier (DOI)
Artikel jurnal ini terindeks: