Variasi Sekuens Gen Mitokondrial Sitokrom C Oksidase I dari Siput Lola (Trochus niloticus)
Abstrak
A study on sequence variation in the mitochondrial DNA of Trochus niloticus has been conducted. Polymerase chain reactions (PCR) technique was applied to amplify cytochrome c oxidase I gene of 533 bp and ABI 310 aotomatic DNA sequencer was used to sequence the PCR product.  This study was aimed to know the genetic variation of T. niloticus and the suitability of partial sequence of cytochrome c oxidase I gene as a molecular marker in the genetic study.  The results showed that from two T. niloticus specimens, 12 polymorphic sites were detected yielding 2 haplotypes. This indicated a highly genetic variation in thecytochrome c oxidase I (COI) gene of T niloticus.  In addition, cytochrome c oxidase I gene was proved to be a suitable marker for the genetics studies of various species of organisms.
Kata Kunci
sequence variation, Trochus niloticus, cytochrome c oxidase I gene
Teks Lengkap:
PDF
Referensi
Arifin, Z. 1993. Geographical distribution, habitat and fishery of top shell (Trochus niloticus) in Maluku. Perairan Maluku dan Sekitarnya, Ambon 8: 93-101.
Avise, J.C., J. Arnold, R.M. Ball, E. Bermingham, T. Lamb, J.E. Neigel, C.A. Reeb and N.C. Saunders. 1987. Intraspecific phylogeography: the mitochondrial DNA bridges between population genetics and systematics. Ann. Rev. Ecol. Syst. 18: 489-522.
Barber, P.H., S.R. Palumbi, M.V. Erdmann and M.K. Moosa. 2002. Sharp genetic breaks among populations of Haptosquilla pulchella (Stomatopod) indicate limits to larval transport: patterns, causes and consequences. Molecular Ecology 11: 659-674.
Bucklin, A., B.W. Frost, J. Bradford-Grieve, L.D. Allen and N.J. Copley. 2003. Molecular systematic and phylogenetic assessment of 34 calanoid copepod species of the calanidae and clausocalanidae. Marine Biology 142: 3333-3343.
Duran, S., C. Palacin, M.A. Becerro, X. Turon and G. Giribet. 2005. Genetic diversity and population genetic of the commercially harvested sea urchin Paracentrotus lividus (Echinodermata, Echinoidea). Molecular Ecology 13: 3317–3328.
Folmer, O, M. Black, R. Lutz and R. Vrijenhoek. 1994. DNA primers for amplification of mitochondrial cytochrome c oxidase subunit I from diverse metazoan invertebrates. Mol. Mar. Biol. Biotechnol. 3 (5): 294-299.
Hebert, P.D.N., S. Ratnasingham and J.R. deWaard. 2003a. Barcoding anmal life: cytochrome c oxidase subunit I divergences among closely related species. Proc. R. Soc. Lond. B (suppl.) 270: s96-s99.
Hebert, P.D.N., A. Cywinska, S.L. Ball and J.R. deWaard. 2003b. Biological identifications through DNA barcodes. Proc. R. Soc. Lond. B 270: 313-321.
Iguchi, K., Y. Tanimura, H. Takeshima and M. Nishida. 1999. Genetic variation and geographic population structure of amphidromus ayu Plecoglosus altivelis as examined by mitochondrial DNA sequencing. Journal Fisheries Sciences 65: 63-67.
Luttikhuizen, P.C., J. Drent and A.J. Baker. 2003. Disjunct distribution of highly divergent mitochondrial lineage clade and population subdivision in marine bivalve with pelagic larval dispersal. Molecular Ecology 12: 2215-2229
Moritz, C., T.E. Dowling and W.M. Brown. 1987. Evolution of animal mitochondrial DNA: relevance for biology and systematics. Ann. Rev. Ecol. Syst. 18: 269-292.
Pet-Soede, L and M. Erdman. 2004. An overview and comparison of destructive fishing practice in Indonesia. http://www.spc.org.nc/coatfish/news/lrf/4/
Erdman.htm, diakses 20 Januari 2004
Randi, E. 2000. Mitochondrial DNA. In J.A. Baker (Ed). Molecular Methods in Ecology. Blackwell Science, Toronto.
Shefer, S., A. Abelson, O. Mokady and E. Geffen. 2004. Red to Mediterranean Sea bioinvasion: natural drift through the Suez Canal, or antrophogenic transport? Molecular Ecology 12: 2333-2343.
Sunnuck, P. 2000. Efficient genetic marker for population biology. TREE 15 (5): 199-203.
Tingey, S.V., J.A. Rafalski and J.G.K. Williams. 1992. Genetic Analysis with RAPD Marker. Joint Plant Breeding Symposia Series, November 1, 1992. Minneapolis, Minnesota.
Walsh, P.S., D.A. Metzger and R. Higushi. 1991. Chelex® 100 as a medium for simple extraction of DNA for PCR-based typing from forensic material. Biotechniques 10 (4): 506-513.
Zischler, H. 1999. Mitochondrial DNA: Diversity Analysis and Possible Pitfalls. In J.T. Epplen and T. Lubjuhn (Ed). Methods and Tools in Biosciences and Medicine DNA Profiling and DNA Fingerprinting. Birkhauser Verlag Basel, Switzerland.
Article Reads
Total:
1525
Abstrak:
653
PDF:
872
Article Metrics
Metrics powered by PLOS ALM
Refbacks
Saat ini tidak ada refbacks.
Jumlah Kunjungan Harian
Satu bulan terakhir
Tampilkan laporan lengkap Google Analytics

di sini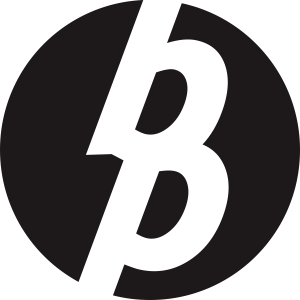 Laman ini dikelola oleh:
Bio Publisher
The Faculty of Biology Publishing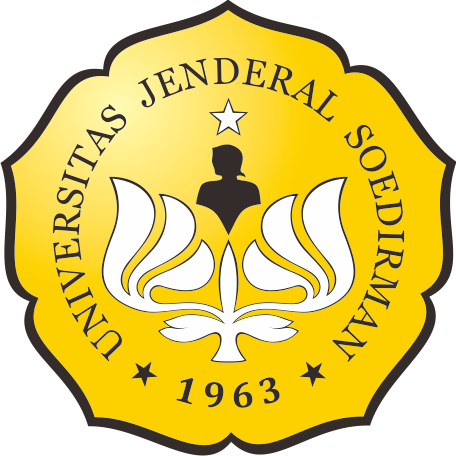 Laman ini dikelola oleh:
Penerbitan Fakultas Biologi
Universitas Jenderal Soedirman
Jalan dr. Suparno 63 Grendeng
Purwokerto 53122
Telepon: +62-281-625865
Email: biologi@unsoed.ac.id
Laman ini menggunakan:
OJS | Open Journal System
Software pengelolaan jurnal ilmiah online. Versi yang digunakan adalah 2.4.8.0.
Metadata artikel terdaftar di:
Crossref
Agen resmi internasional pendaftaran Digital Object Identifier (DOI)
Artikel jurnal ini terindeks: