Penelusuran Aktivitas Antibakteri dari Kulit Akar Tumbuhan Medang Seluang (Litsea spathulata) terhadap Bakteri Uji Escherichia coli dan Shigella dysentriae
Abstrak
Screening for antibacterial activity from root bark of Litsea spathulata had been done. Antibacterial test on each fraction showed that hexane had the highest activity followed by ethyl acetate and methanol. Major compound from antibacterial active fraction had been isolated. Identification of this compound was carried out applying phytochemistry assay and spectroscopic methods, i.e. ultraviolet (UV), infrared (IR), and Gas Chromatography- Mass Spectroscopic (GC-MS). Minimum inhibiting concentration (MIC) value of the active fraction was 780 mg/mL to Escherichia coli and 860 mg/mL to Shigella dysentriae.
Kata Kunci
antibacterial activity, Litsea spathulata, Escherichia coli, Shigella dysentriae, spectroscopic methods
Teks Lengkap:
PDF
Referensi
Cantrell, C.L., L. Tiansheng, F.R. Froczek, N.H. Fischer. 1996. Antimycobacterial Cycloartanes from Borrichia frutescen. J. Nat. Pro. 59: 1131.
Cappucino, J.G. and N. Sherman. 1992. Microbiology: a Laboratory Manual. The Benyamin/Cummings Publ. Co. Inc., New York.
Dachriyanus, P. Amelia, and Rustini. 2004. Isolasi senyawa antimikroba dari kulit batang Garcinia griffithii T. Anders. Jurnal Matematika dan Pengetahuan Alam 13(2): 114
Gembong, T.S. 2000. Taksonomi Tumbuhan Spermatophyta. Edisi ke-6. Gadjah Mada Univ. Press, Yogyakarta.
Habtemariam, S. A.I. Gray, P.G. Waterman. 1993. A new antibacterial Sesquiterpene from Premna oligotricha. J. Nat. Prod. 56(1): 140.
Hadioetomo, R.S. 1993. Mikrobiologi Dasar dalam Praktek. Penerbit PT Gramedia Pustaka Utama, Jakarta.
Jutono. 1973. Pedoman Praktikum Mikrobiologi Umum untuk Perguruan Tinggi. Penerbit Fakultas Pertanian Universitas Gadjah Mada, Yogyakarta.
Misnadiarly. 1995. Ekologi diare pada turis dan anak-anak sekolah di beberapa negara di dunia. Majalah Kesehatan Masyarakat Indonesia 23(2): 124-127.
Oxoid. 1998. The Oxoid Manual 8th Ed. Oxoid Ltd., Wade Road Besingstoke Hamsphire, England.
Pickering, L.K. dan J.D. Snyder. 2000. Gastroentritis dalam W.E. Nelson, R.E. Behrman, R. Kliegman dan A.M. Ann. 2000. Ilmu Kesehatan Anak. Penerbit Buku Kedokteran, Jakarta.
Saxena, G., S.W. Farmer, R.E.W. Hancock, and G.H.N. Towers. 1996. Chlorochimaphilin: a new antibiotic from Moneses uniflora. J. Nat. Prod. 59: 62.
Article Reads
Total:
652
Abstrak:
289
PDF:
363
Article Metrics
Metrics powered by PLOS ALM
Refbacks
Saat ini tidak ada refbacks.
Jumlah Kunjungan Harian
Satu bulan terakhir
Tampilkan laporan lengkap Google Analytics

di sini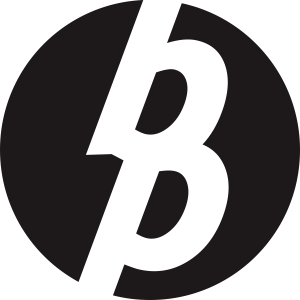 Laman ini dikelola oleh:
Bio Publisher
The Faculty of Biology Publishing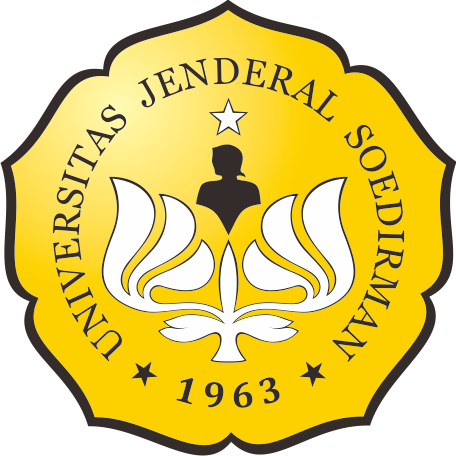 Laman ini dikelola oleh:
Penerbitan Fakultas Biologi
Universitas Jenderal Soedirman
Jalan dr. Suparno 63 Grendeng
Purwokerto 53122
Telepon: +62-281-625865
Email: biologi@unsoed.ac.id
Laman ini menggunakan:
OJS | Open Journal System
Software pengelolaan jurnal ilmiah online. Versi yang digunakan adalah 2.4.8.0.
Metadata artikel terdaftar di:
Crossref
Agen resmi internasional pendaftaran Digital Object Identifier (DOI)
Artikel jurnal ini terindeks: