Peanut Mottle Virus (Ptmtv) Contamination on Peanut Seeds Collected from Several Locations and Its Elimination by Hot Water Treatment
Abstrak
The following observations on the seemingly prevalent occurrence of peanut (Arachis hypogaea) seed contaminations by PtMtV virus in the surrounding area of Palu, Central Sulawesi were conducted to determine the level of seed contamination and whether hot water treatment can be used to eliminate PtMtV virus from the seeds. Peanut seeds were collected from a number of locations and after soaking them in unheated water (29C) and heated water (55, 60 and 65C) for 10 minutes they were allowed to germinate, then transplanted and grown in pots in screen house. The effects of hot treatments on seed germinability, leaf formation, frequency of infection on surviving plants, and plant biomass production were determined. Seeds soaked in heated water showed different germinability, grew to become plants with different leaf formation and plant biomass production. Heat treatments gave different frequencies of infection on the plants. However, not a single heat treatment gave satisfactorily results in terms of giving zero or low infection and at the same time giving desirable seed germinability, leaf number, and plant biomass. The prospect of using hot water treatment at 55C or lower with longer soaking duration as a method for PtMtV virus elimination from peanut seeds is discussed.
Kata Kunci
virus, PtMtV, peanut, Arachis hypogaea, soaking, heat treatment, mottle
Teks Lengkap:
PDF
Referensi
Brunt, A.A., K. Crabtree, M.J. Dallwitz, A.J. Gibbs, L. Watson, and E.J. Zurcher (eds.) (1996 onwards). `Plant Viruses Online: Descriptions and lists from the VIDE database. Version: 20th August 1996.' URL http://biology.anu.edu.au/Groups
/MES/vide/ (accessed 20th August 1996).
Cihlar-Strunk C. L. and M.A.C. Langham. 2004. Bean pod mottle virus effects on yield of ten soybean lines. APS Abstracts of Presentations. Phytopathology 94: S19.
Damicone, J.P. and J.L. Sherwood. 2003. Viral diseases of peanut (on line). Available online at http://www.pearl.agcomm.okstate.edu/plant diseases/f.7187.pdf (accessed 14th August 2003).
Hernadi, R., 1996. Pengaruh perlakuan ar panas terhadap biji kacang tanah pembawa groundnut mosaic virus. Buletin Budidaya Pertanian 2(1): 17-25.
Johnstone, G.R. and G.C. Wade. 1974. Therapy of virus-infected plants by heat treatment ii. Host protein synthesis and multiplication of tomato Aspermy virus at 36°C. Australian Journal of Botany 22(3): 451 – 460 (Abstract).
Kriedemann, P.E., R.J. Sward, and W.J.S. Downton. 1976. Vine response to carbon dioxide enrichment during heat therapy. Australian Journal of Plant Physiology 3(5): 605-618 (Abstract).
Murayama, D., H.O. Agrawal, T. Inoue, J. Kimura, E. Shikata, K. Tomaru, T. Tsuchizaki, and Triharso (eds.). 1998. Plant Viruses in Asia. Gadjah Mada University Press, Yogyakarta.
Nair, N.G. 1973. Heat therapy of virus-infected cultures of the cultivated mushroom Agaricus bisporus. Australian Journal of Agricultural Research 24 (4): 553 – 541 (Abstract).
Nurrahmah, A., 2004. Keberadaan Penyakit Virus Terbawa Benih pada Kacang Tanah yang Dipasarkan di Daerah Biromaru. Skripsi, Fakultas Pertanian, Universitas Tadulako.
Rashid, A., D. Harris, P. Hollington, and S. Ali. 2004. On-farm seed priming reduces yield losses of mungbean (Vigna radiata) associated with mungbean yellow mosaic virus in the North West Frontier Province of Pakistan. Crop Protection 23 (11): 1119-1124 (Abstract).
Semangun, H. 1993. Penyakit-penyakit Tanaman Pangan di Indonesia. Gadjah Mada University Press, Yogyakarta.
Smee, L and R. Ikin. 1975. Technical notes. A simple low-cost cabinet for heat therapy of virus infected plants. Australian Plant Pathology Society Newsletter 4 (2): 15 – 16.
Sulaksono, P. 2005. Yields Losses Associated With Peanut Mottle Virus (PtMtV) Infection on Peanut Plants Given Different Regimes of Urea And Potassium Chloride Fertilizers. Research Report, Agricultural Faculty, Tadulako University.
Šutič, D.D., R.E. Ford, and M.T. Tošič. 1999. Handbook of Plant Virus Diseases. CRC Press, Boca Raton.
Sward, R.J. and N.D. Hallam. 1976. Changes in fine structure of the potato meristem following heat treatment for virus eradication. Australian Journal of Botany 24(5): 597-605 (Abstract).
Ziems, A.D., L.J. Giesler, G.L. Graef, and L.C. Lane. 2001. Effect of bean pod mottle virus on soybean seed quality. APS Abstracts of Presentations, Phytopathology 91: S100.
Yang, Y., K.S. Kim, and E.J. Anderson. 1997. Seed transmission of cucumber mosaic virus in spinach. Phytopathology 87: 924-931.
Article Reads
Total:
1867
Abstrak:
885
PDF:
982
Article Metrics
Metrics powered by PLOS ALM
Refbacks
Saat ini tidak ada refbacks.
Jumlah Kunjungan Harian
Satu bulan terakhir
Tampilkan laporan lengkap Google Analytics

di sini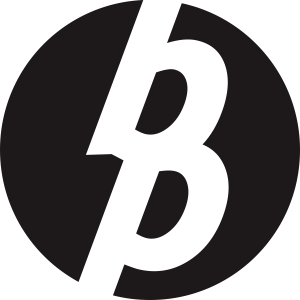 Laman ini dikelola oleh:
Bio Publisher
The Faculty of Biology Publishing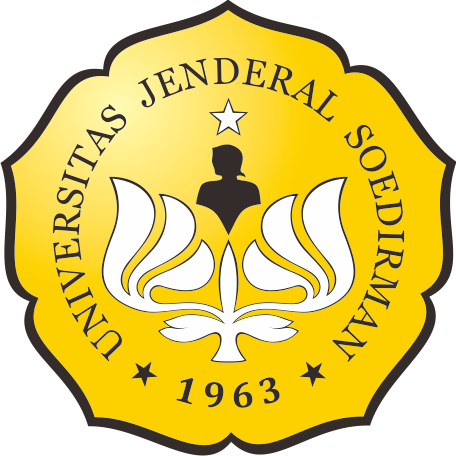 Laman ini dikelola oleh:
Penerbitan Fakultas Biologi
Universitas Jenderal Soedirman
Jalan dr. Suparno 63 Grendeng
Purwokerto 53122
Telepon: +62-281-625865
Email: biologi@unsoed.ac.id
Laman ini menggunakan:
OJS | Open Journal System
Software pengelolaan jurnal ilmiah online. Versi yang digunakan adalah 2.4.8.0.
Metadata artikel terdaftar di:
Crossref
Agen resmi internasional pendaftaran Digital Object Identifier (DOI)
Artikel jurnal ini terindeks: