Produksi Efipium Dafnia (Daphnia carinata King) dengan Pengaturan Fotoperiode dan Kepadatan Kultur
Abstrak
Daphnia carinata King is a planktonic crustacean commonly used as natural food for freshwater fish. This experiment was conducted to evaluate the effect of different culture densities of daphnids and photoperiod on the ephippia production. Daphnids of different densities, i.e. 15, 20, and 25 individuals per 20 ml water media were cultured in small bottles.  The bottles were placed in a refrigerator and treated with two different photoperiods, i.e. 10.5 light hours : 13.5 dark hours (10.5:13.5) and 4 light hours : 20 dark hours (4:20).  All refrigerators were set at 12° C.  The experiment was arranged in a Complete Randomized Design with factorial treatments (3x2) replicated six times. The ephippia were colleted from every bottle for 45 days. The results showed that the photoperiod of 10.5: 13.5 and daphnid densities of 25 individuals per 20 ml produced most ephippia (12.1). Different culture density within the same photoperiod had no significant effect on ephippia production.
Kata Kunci
daphnid, Daphnia carinata King, ephippium production, photoperiod
Teks Lengkap:
PDF
Referensi
Carvalho, G.R. and R.N. Hughes. 1983. The effect of food availability, female culture- density, and photoperiod on ephippia production in Daphnia magna Straus: (Crustacea: Cladocera). Freshwater Biology 13(1): 37-46.
Chumaidi, S.I., Yunus, M. Sachlan, R. Utami, A. Priyadi, P.T. Imanto, S.T. Hartati, D. Bastiawan, Z. Jangkaru, dan D.R. Arifudin. 1992. Pedoman Teknis Budidaya Plankton, Ikan, dan Udang. Badan Penelitian dan Pengembangan Pertanian, Jakarta.
Crease, T.J. and P.D.N. Hebert. 1983. A test for the production of sexual pheromones by Daphnia magna (Crustacea:Cladocera). Freshwater Biology 13(5): 491- 496.
Goldman, C.R. and A.J. Horne. 1983. Limnology. McGraw-Hill International Book Co., Tokyo. p: 464
Haryati. 1995. Pengaruh penggantian Artemia salina dengan Daphnia sp. terhadap pertumbuhan dan kelangsungan hidup benih ikan gurame (Osphronemus gourami Lacepoda). Tesis Program Pascasarjana IPB, Bogor.
Ivleva. 1973. Mass Cultivation of Invertebrates: Biology and Methods. Transl. by A. Mercado. Academic of Sciences on the U.S.S.R. All Union Hydrobiologycal Society, Jerussalem.
Koperlainen, H. 1986. The effects of tempertature and photoperiod on life history parameters of Daphnia magna (Crustcea:Cladocera). Freshwater Biology 16(5): 615-620.
Krismono. 1988. Perbandingan laju Pertumbuhan Daphnia di alam dan di Laboratorium. Bulletin Penelitian Perikanan Darat Vol 7 No: 1.
Pennak, R.W. 1978. Freshwater Invertebrates of the United States 2nd Ed. John Willey and Sons, New York.
Pijawnoska, J. and G. Stolpe. 1996. Summer diapuse in Daphnia as a reaction to the presence of fish. Journal of Plankton Research 18(8): 1407-1412.
Rees, J.T. and J.M. Oldfather. 1980. Small-scale mass culture of Daphnia magna Straus. Proceeding World Marineculture Society 11: 202-210.
Ruppert, E.E. and R.D. Barnes. 1994. Invertebrate Zoology. 6th Ed. Sounders College Publishing, New York.
Waynarovich and Horvarts. 1980. The Artificial propagation of warn-water fin fish. A Manual for Extention. FAO. Fisheries Technical Payer No: 201 p: 183.
Article Reads
Total:
3641
Abstrak:
435
PDF:
3206
Article Metrics
Metrics powered by PLOS ALM
Refbacks
Saat ini tidak ada refbacks.
Jumlah Kunjungan Harian
Satu bulan terakhir
Tampilkan laporan lengkap Google Analytics

di sini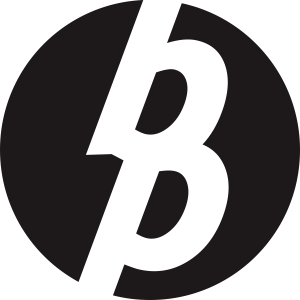 Laman ini dikelola oleh:
Bio Publisher
The Faculty of Biology Publishing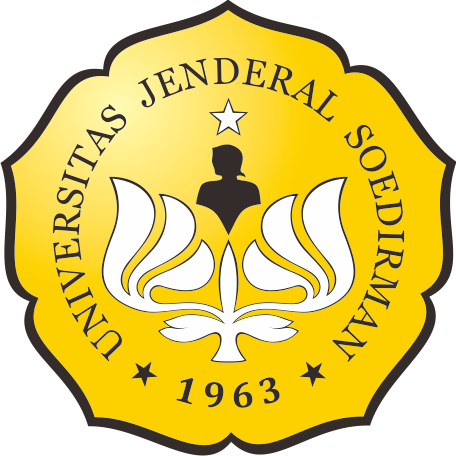 Laman ini dikelola oleh:
Penerbitan Fakultas Biologi
Universitas Jenderal Soedirman
Jalan dr. Suparno 63 Grendeng
Purwokerto 53122
Telepon: +62-281-625865
Email: biologi@unsoed.ac.id
Laman ini menggunakan:
OJS | Open Journal System
Software pengelolaan jurnal ilmiah online. Versi yang digunakan adalah 2.4.8.0.
Metadata artikel terdaftar di:
Crossref
Agen resmi internasional pendaftaran Digital Object Identifier (DOI)
Artikel jurnal ini terindeks: