Pengaruh Inokulasi Jamur Mikoriza Arbuskular Terhadap Penyakit Busuk Pelepah Pada Jagung Di Lapangan
Abstrak
Sheath blight caused by Rhizoctonia solani is one of the important diseases in corn. A study on the effect of arbuscular  mycorrhizal  fungi in controlling  sheath blight disease was conducted at pilot project scale in Jambangan Village, Malang District. Three-replicated treatments were arranged in a split-split plot design. The results   showed that highest attack intensity occured at treatments without inoculation of  arbuscular mycorrhizal fungi. The mean of attack intensity for Wisanggeni variety  was 70,05%, while that for GM 30 line was 73,79%. The attack intensity at Wisanggeni variety inoculated with arbuscular mycorrhizal fungi was 45.39% to 49.46%, while that at GM 30 line was 47.52% to 56.12%. The infection of sheath  blight disease reduced the production in terms of knob part and seed  weight even  though the plant was inoculated with arbuscular mycorrhizal fungi of Glomus sp. or  Acaulospora mellea. The reduction of knob weight at Wisanggeni variety was 14.2% to 15.0% and that of seed weight was 21.4% to 23,0%.  At GM 30 line the reduction of knob part was 12.0% to 17.2%, while that of seed weight was 19.1% to 20.4%.
Kata Kunci
sheath blight disease, arbuscular mycorrhizal fungi, Glomus sp., Acaulospora mellea
Teks Lengkap:
PDF
Referensi
Agrios, G.N. 1997. Plant Pathology. 4th Ed., Academic Press, New York.
Barragann, A.T., E.M. Mejia., C.G. Chavez, and R.V. Cerrato. 1996. The use arbus- cular mycorrhizae to control onion white rot (Sclerotium cepivorum Berk.) under field conditions. Mycorrhiza 6: 253-257.
Denis, M.G. 1993. Maize Disease, a Reference Source for Seed Technologists. The American Phytopathological Society, St. Paul Minnesota.
Dugassa, G.D., H.V. Alten, and F. Schonbeck. 1996. Effects of arbuscular mycorrhiza (AM) on health of Linum usitatissimum L. infected by fungal pathogens. Plant and Soil 185:173-182.
Jalali, B.L. and I. Jalali. 1991. Mycorrhizal in Plant Disease Control. pp 131-154 In Handbook of Applied Mycology, Soil and Plant Vol. 1, Arota, D.K., B. Rai., K.G. Mukerji, and G.R. Knudsen (Ed). Marcel Dekkerr Inc., NewYork.
Khare, A.K. and J.P. Thompson 1993. Effects of vesicular arbuscular mycorrhizal on growth, phosphorus and zinc nutrition on maize in a vertisol. Proceedings of Second Asian Conference on Mycorrhiza. Biotrop Special Publication: 133-141.
Morandi, D., A. Gollote, and P. Camporota. 2002. Influence of an arbuscular mycorrhizal fungus on the interaction of binucleate Rhizoctonia species with Myc+ and Myc– pea root. Mycorriza 12: 97-102.
Morandi, D. 1996. Occurrence of phytoalexins and phenolic compounds in endomycorrhizal interactions and their potential role in biological control. Plant and Soil 185: 241-251.
Mayee, C.D. and V.V. Datar. 1986. Phytopathometry Technical Bulletin. Maratwade Agricultural Univ., Pabhani India.
Nwaga, D., K. Ambassa, R.N. Mangaptche, and T. Megueni. 2002. Selection of Arbuscular Mycorrhizal Fungi for Inoculating Maize and Sorghum Grown in Oxisol, Ultisol, and Vertisol in Cameroon. Departement of Biological Sciences, University of Ngaoundere, Cameroon.
Smith, G.S. 1988. The role of phosphorus nutrition interaction of vesicular-arbuscular mycorrhizal fungi with soil borne nematodes and fungi. Phytopathology 78(3): 371-374.
Article Reads
Total:
1126
Abstrak:
477
PDF:
649
Article Metrics
Metrics powered by PLOS ALM
Refbacks
Saat ini tidak ada refbacks.
Jumlah Kunjungan Harian
Satu bulan terakhir
Tampilkan laporan lengkap Google Analytics

di sini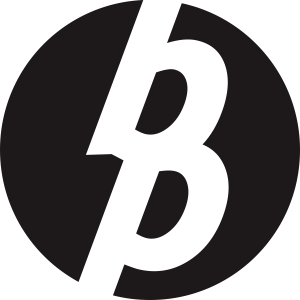 Laman ini dikelola oleh:
Bio Publisher
The Faculty of Biology Publishing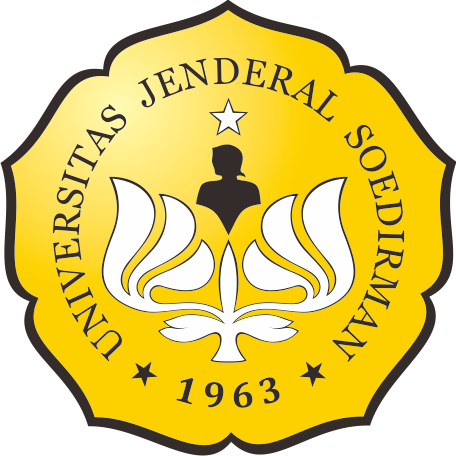 Laman ini dikelola oleh:
Penerbitan Fakultas Biologi
Universitas Jenderal Soedirman
Jalan dr. Suparno 63 Grendeng
Purwokerto 53122
Telepon: +62-281-625865
Email: biologi@unsoed.ac.id
Laman ini menggunakan:
OJS | Open Journal System
Software pengelolaan jurnal ilmiah online. Versi yang digunakan adalah 2.4.8.0.
Metadata artikel terdaftar di:
Crossref
Agen resmi internasional pendaftaran Digital Object Identifier (DOI)
Artikel jurnal ini terindeks: