Peningkatan Kualitas Akuakultur Menggunakan Teknologi Biofilter Mikroalga Imobil
Abstrak
Immobilized microalgae Chlorella pyrenoidosa was applied initially to nutrient and heavy metal removal of wastewater. Immobilized microalgae using alginate was then developed for aquaculture application, such as controlling fish water culture quality to uptake concentration of ammonium, nitrate and to increase oxygen level in water. During immobilization, algal cells maintained their respiratory and photosynthetic activities as that in the normal condition. The objective of this research was to examine the role of immobilized C. pyrenoidosa on controlling water quality by measuring ammonium, nitrate, and dissolved oxygen contents. Five aquariums consisting of 40 litres of water were filled with 20 Nila tilapia (Oreochromis niloticus) with the average weight of 1.6 to 1.7 g. The immobilized algae cells were packaged in two nillon porous bags (pore size of 2x3 mm in diameter) and each immobilized cell had 4 millimeter in diameter. Each aquarium was added with 3000, 4000, 5000, and 6000 immobilized cells. The treatment had two replications. The results showed that the aquarium filled with 4000 beads of immobilized cells gave the best yield.
Kata Kunci
immobilized cells, Chlorella pyrenoidosa, aquaculture, ammonium, nitrate
Teks Lengkap:
PDF
Referensi
Becker, E.W. 1994. Microalgae; Biotechnology and Microbiologi. Cambrige University Press. Cambrige, New York.
Chen C.Y. 2001. Immobilized microalga Scenedesmus quadricauda (Chlorophyta, Chlorococcales) for long-term storage and for application in fish culture water quality control. Aquaculture, 195 (1-2), 71-80.
Chevalier, P., de la Noue, J. 1985. Wastewater nutrient removal with microalgae immobilized in carrageenan, Enzyme Microb. Techol. ,7, 621-624.
Faafent, B.A., von Donk, Kallqvist, S.T. 1994. In situ measurement of algal growth potensial in aquatic ecosystems by immobilized algae. J. Appl. Phycol., 6, 301-308.
FAO, 2000. PART 1. World Review of Fisheries and Aquaculture. Fisheries Resources: Trend in Production, Utilization, and Trade.http://www.fao/DOCREP/003/X8002E/.
Grant,W.D. and Long, P.E.1985. The nature environment and biogeochemical cycle. Volume 1. Berlin: Springler – Verlag.
Kurniati, T., 1996. Pengaruh kadar mikronutrien Fe terhadap produksi zat pengatur tumbuh dan senyawa antibiotika pada kultur sel Chlorella pyrenoidosa dengan sistem terbuka. Skripsi Sarjana Biologi.ITB.
Nielsen, R. Donald and MacDonald, I.G. 1978. Nitrogen in the Environment. Academic Press,INC. pp 143-169.
Pandey, S.N. and Trivedi, P.S. 1995. A Textbook of algae. Mandras: Vicas Publishing House PVT.Ltd. pp 113.
Proulx, D., de la Noue, J. 1988. Removal of macronutrients from wastewater by immobilized algae. In: Moo-young M. (ed), Bioreactor immobilized enzymes and cells: Fundamental and application. Elsevier Applied Science, 301-310.
Romo, S. and Perez-Martinez, C. 1997. The use of immobilization in alginate beads for long-term storage of Pseudanabaena galeata (Cyanobacteria) in laboratory. J. Phycol., 33, 1073-1076.
Sung-K.K., Kong, I., and Lee, B.H. 2000. Removal of Ammonium-N from a recirculation aquacultural system using an immobilized nitrifier. Aquacultural Engineering, 21, 139-150.
Wilkonson, C.S., Goulding, K.H., and Robinson, P.K. 1990. Mercury removal by immobilized algae in batch culture system. J. Appl. Phyco., 2, 223-230.
Wulandari, W. 1999. Konservasi pati dari ubijalar menjadi glukosa secara enzimatis dan selanjutnya menjadi fruktosa dengan Streptomyces sp. imobil. Skripsi Sarjana. Jurusan Biologi. FMIPA. ITB.Bandung.
Zonneveld, H., Huisman, E.A., and Boon, J. 1991. Prinsip-Prinsip Budidaya Perairan. Gramedia Pustaka Utama. Jakarta.
Article Reads
Total:
2597
Abstrak:
495
PDF:
2102
Article Metrics
Metrics powered by PLOS ALM
Refbacks
Saat ini tidak ada refbacks.
Jumlah Kunjungan Harian
Satu bulan terakhir
Tampilkan laporan lengkap Google Analytics

di sini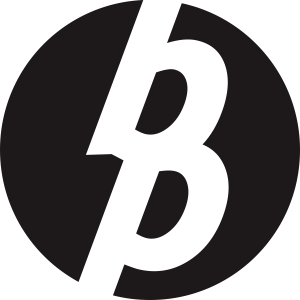 Laman ini dikelola oleh:
Bio Publisher
The Faculty of Biology Publishing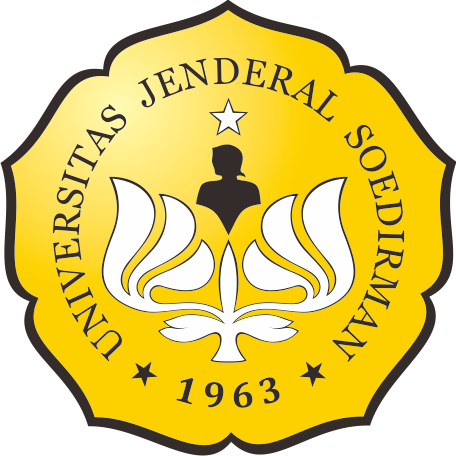 Laman ini dikelola oleh:
Penerbitan Fakultas Biologi
Universitas Jenderal Soedirman
Jalan dr. Suparno 63 Grendeng
Purwokerto 53122
Telepon: +62-281-625865
Email: biologi@unsoed.ac.id
Laman ini menggunakan:
OJS | Open Journal System
Software pengelolaan jurnal ilmiah online. Versi yang digunakan adalah 2.4.8.0.
Metadata artikel terdaftar di:
Crossref
Agen resmi internasional pendaftaran Digital Object Identifier (DOI)
Artikel jurnal ini terindeks: