Uji Antimikroba Rumput Mutiara (Hedyotis corymbosa) terhadap Bakteri dan Jamur Penyebab Penyakit pada Ternak Unggas
Abstrak
An experiment was conducted to determine the activity of pearl grass (rumput mutiara, Hedyotis corymbosa) in inhibiting growth of bacterial and fungi causing diseases in poultry.The current study used 3000 gram of sorted and cleaned pearl grass from dust and other weeds. This study employed sample collection, extraction, fractionation, preparation of medium of Agar and Mueller Hinton Broth, culturing bacterial, antimicrobial test and measuring minimum inhibitory concentrations. Extraction was conducted by maceration of pearl grass with methanol for five days followed by evaporating in vacuo to get methanol extract. The extract was then fractionated by adding hexane or acetic acid and ethyl acetic or sodium bicarbonate or n-buthanol to get fraction of hexsane, acid ethyl acetic, base ethyl acetic, n-buthanol. Each fraction was then tested with microbial test that were Salmonella sp, Escherichia coli, and Candida albicans. The results showed that each fraction at 2 % of concentration could inhibit bacterial growth except for Candida albicans that was not inhibited by any fraction of pearl grass. The minimum inhibitory concentrations was 0.4 – 0.8% (4 mg/ml – 8 mg/ml) indicating that pearl grass fractions were highly active on inhibiting bacterial growth that cause poultry diseases and the inhibiting activity on E. coli was found higher than that on Salmonella sp.
Kata Kunci
rumput mutiara, Hedyotis corymbosa, antimicrobial, Salmonella sp., Escherichia coli, Candida albicans.
Teks Lengkap:
PDF
Referensi
Anonymous. 2004. Rumput mutiara mengaktifkan sirkulasi darah. Republika 14 September 2004.
Anonymous. 2005. Tanaman Obat Indonesia. Leaflet BPPT, Jakarta.
Cowan, M.M. 1999. Plant products as antimicrobial agents. Clinical Microbiology Reviews 12(4): 564 – 582.
Dalimartha, S. 2002. Tumbuhan Obat untuk Mengatasi Keputihan. Cetakan II. Trubus Agriwidya, Jakarta.
Diarti, M.W. 2004. Wiwin, penemu senyawa antimikroba dari rumput laut. Harian Umum Kompas edisi 12 Mei 2004.
Follet, G. 2000. Antibiotic resistance in the Europian Union – Science, Politics and Policy. AgBioForum 3(2 – 3): 148 – 155.
Harborne, J.B. 1987. Metode Fitokimia. Penuntun Cara Modern Menganalisis Tumbuhan. Penerbit ITB, Bandung.
Hargono, J. 1996. Efek samping obat dari bahan alam lebih kecil daripada efek samping obat kimia murni. Cermin Dunia Farmasi 28: 9 – 12.
Holetz, F.B., G.L. Pessini, N.R. Sachez, D. Aparicio, G. Cortez, C.V. Nakamura, and B.P.D. Filho. 2002. Screening of some plants used in the Brazilian folk medicine for the treatment of infectious. J. Bioline International. http://www.bioline-org.br/request?oc02229
Hufford, C. D., Y. Jia, E.M. Croom Jr., I. Muhammed, A.L. Okunade, A.M. Clark, and R. D. Rogers. 1993. Antimicrobial compounds from Petalostemum purpureum. J. Nat. Prod. 56: 1878–1889.
Ivanovska, N., S. Philipov, R. Istatkova, and P. Georgieva. 1996. Antimicrobial and immunological activity of ethanol extracts and fractions from Isopyrum thalictroides. J. Ethnopharmacol. 54: 143–151.
Kubo, A. and I. Kubo. 1995. Antimicrobial agents from Tanacetum balsamita. J. Nat. Prod. 58: 1565 – 1569.
Kubo, I., H. Muroi, and M. Himejima. 1993. Combination effects of antifungal nagilactones against Candida albicans and two other fungi with phenylpropanoids. J. Nat. Prod. 56: 220–226.
Mitscher, L.A., S. Drake, S.R. Gollapudi, and S.K. Okwute. 1987. A modern look at Folkloric use of anti-infective agents. J. Nat. Prod. 50: 1025 – 1040.
Oxoid. 1998. The Oxoid Manual. 8th ed. Oxoid Agents and Main Distribution. Oxoid Ltd., Hampshire.
Pickman, A.K., E.F. Schneider, and J. Gershenzon. 1990. Antifungi activity of sunflower terpenoid. Biochemistry System and Ecology 18(5): 235 – 238.
Purwaningtyas, L. dan N. Cahyaningtiyas. 2004. Residu antibiotik pada hati dan ginjal ayam petelur apkir. Republika Jumat, 10 Desember 2004.
Rusiana dan D.N, Iswarawanti. 2004. 85% daging ayam broiler mengandung antibiotik. Tabloid Senior No. 236/ Edisi 23 – 29 Januari 2004.
Sudarsono. 1999. Asperulosid, senyawa iridoid Hedyotis corymbosa (L.) Lamk. (Oldenlandia corymbosa linn.), suku rubiaceae. Indonesian Journal of Pharmacy 10 (3):
Sundlof, S.F. and J. Cooper. 1996. Human health risks associated with drug residues in animal-derived foods. In W.A. Moats and M.B. Medina (eds). 1996. Veterinary Drug Residues: Food Safety. American Chemical Society Symposium Series 636: 5 – 17.
Suresh, B., S. Sriram, S.A. Dhanaraj, K. Eango, and K. Chinnaswamy. 1997. Anticandidal activity of Santolina chamaecyparissus volatile oil. J. Ethnopharmacol. 55: 151–159.
The European Parliament and the Council of the European Union. 2003. Regulation (EC) 1831/2003 of The European Parliament and of the Council of 22 September 2003 on Additives for Use in Animal Nutrition. Brussels, Belgium.
Van den Bogaard, A.E., N. London, C. Driesen, and E.E. Stobberingh. 2001. Antibiotic resistance of faecal Eschericia coli in poultry, poultry farmers and poultry slaughterers. J. Antimicrobial Chemotherapy 47: 763 – 771.
Voogd, C.E. 1981. On the mutagenicity of nitroimidazoles. Mutat. Res. 86(3): 243 – 277.
Article Reads
Total:
2993
Abstrak:
1000
PDF:
1993
Article Metrics
Metrics powered by PLOS ALM
Refbacks
Saat ini tidak ada refbacks.
Jumlah Kunjungan Harian
Satu bulan terakhir
Tampilkan laporan lengkap Google Analytics

di sini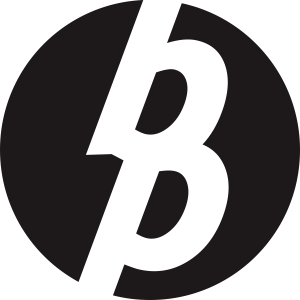 Laman ini dikelola oleh:
Bio Publisher
The Faculty of Biology Publishing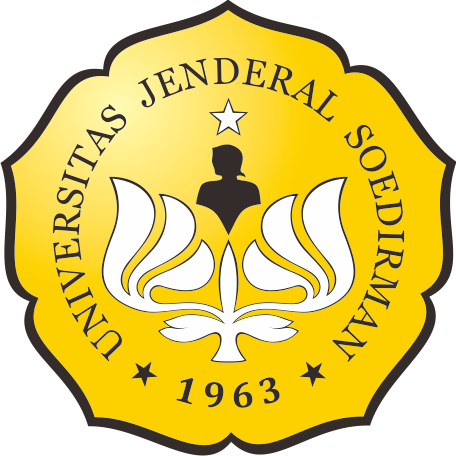 Laman ini dikelola oleh:
Penerbitan Fakultas Biologi
Universitas Jenderal Soedirman
Jalan dr. Suparno 63 Grendeng
Purwokerto 53122
Telepon: +62-281-625865
Email: biologi@unsoed.ac.id
Laman ini menggunakan:
OJS | Open Journal System
Software pengelolaan jurnal ilmiah online. Versi yang digunakan adalah 2.4.8.0.
Metadata artikel terdaftar di:
Crossref
Agen resmi internasional pendaftaran Digital Object Identifier (DOI)
Artikel jurnal ini terindeks: