Pengaruh Campuran Onggok, Sekam, Pati dan Bahan Humat terhadap Pertumbuhan Aspergillus niger dan Kemampuannya dalam Melarutkan Fosfat
Abstrak
The aims of this study were to investigate the effects of the mixture of tapioca waste, rice bran, starch (BOC), and humic substance (BH) on Aspergillus niger growth and its phosphate solubilizing capability. The experiment was conducted in Erlenmeyer flask containing 200 ml Pikovskaya liquid media and incubated on shaker with 100 rotaries per minute for nine days.  The Christmas Island phosphate rock was used as phosphate source.  Aspergillus niger YD 17 was taken from the Laboratory of Microbiology, Faculty of Agriculture, Gadjah Mada University. The experiment was arranged using factorial completely randomized design with three-replications (3x4x3). The level of BOC (i.e. 0, 2, and 4 g.l-1 media)   and BH   (i.e. 0, 1, 2, and 3 ml.l-1) were applied as experimental factors. Dry weight of mycelia and the soluble phosphate in media were parameters of Aspergillus niger growth. The results showed that BOC and BH increased the Aspergillus niger growth and its phosphate solubilizing capability (P£0.05). Four-gram of BOC and 3 ml of BH per litter of media were the best level for Aspergillus niger growth, while 4 g of BOC and 2 ml of BH was the best level for phosphorus solubilization capability.
Kata Kunci
Aspergillus niger, phosphate solubilizing capability, tapioca waste, rice bran, starch, humic substance
Teks Lengkap:
PDF
Referensi
Asmarlaili, S. Hanafiah, dan T.M.H. Oeliem. 1995. Keefektifan mikroorganisme pelarut fosfat yang diisolasi dari berbagai tanah masam di Sumatera Utara. Jurnal Penelitian Pertanian 14(1): 11-19.
Elfiati, D., E.F. Husin, N. Hakim, dan Kasli. 1999. Kajian efisiensi pemupukan P terhadap hasil tanaman jagung dengan pemanfaatan jamur pelarut fosfat pada oksisol yang dilacak dengan P32. Jurnal Studi Pertanian-Pascasarjana Unand 1: 1-6.
El-Holi, M.A. and K.S, Al-Delaimy. 2003. Citric acid production from whey with sugars and additives by Aspergillus niger. African Journal of Biotechnology 2(10): 356-359.
Gaind, S. and A.C. Gaur. 1991. Thermotolerant phosphate solubilizing microorganism and their interaction with mung bean. Plant and Soil 133: 141-149.
Goenadi, D.H. dan R. Saraswati. 1993. Kemampuan melarutkan fosfat dari beberapa isolat fungi pelarut fosfat. Menara Perkebunan 61(3): 61-66.
Goenadi, D.H., R.A. Pasaribu, Isroi, H. Hartono, and R. Misman. 1999. Phosphate solubilizing fungi isolated from tropical forest soil. Menara Perkebunan 67 (1): 40-51.
Kim, K.Y., G.A. Mc Donald, and D. Jordan. 1997. Solubilizationof hydroxyapatite by Enterobacter agglomerans and cloned Escherchia coli in culture media. Plant and Soil 24: 347-352.
Kpomblekou, A.K. and M.A. Tabatabai. 1994. Effect of organic acids on release of phosphorus from phosphate rocks. Soil Science 158: 443-453.
Legisa, M. and M. Gradisnik-Grapulin. 1995. Suddent substrat dilution induce a higher rate of citric acid production by Apergillus niger. Applied and Environmental microbiology 61(7): 2732-2736.
Mayhew, L. 2005. Humic substance as agronomic inputs in biological agricultural system: a review. www. Google.com/humic substance. Diakses 22 Juli 2006.
McDonnel, R., N.M. Holden, S.M. Ward, J.F. Collins, E.P. Farrell, and M.H.Y. Hayes. 2001. Biology and Environment: Proceedings of The Royal Iris Academy 101B (3): 187-197.
Oshoma, C. E. and M.J. Ikenebomeh. 2005. Production of Aspergillus niger biomass from rice bran. Pakistan Journal of Nutrition 4(1): 32-36.
Prescott, S.C. and C.G. Dunn. 1961. Industrial Microbiology 2nd Ed. Mc. Graw-Hill Book Co., New York.
Raper, K.B. and D.I. Fennel. 1977. The Genus Aspergillus. Robert E. Krieger Publ. Huntington, New York.
Salih, H.M., A.I. Yahya, A.M. Abdul-Rahem, and B.H. Munam. 1989. Availability of phosphorus in a calcareus soil treated with rock phosphate or superphosphate as affected by phosphate-dissolving fungi. Plant and Soil 120: 181-185.
Sanjay, K. and P. Sharma. 1994. A higly performance fermentation process for production of citric acid from sugar-cane molasses. Journal of Microbiology 23: 211-217.
Schelegel, H.G. and K. Schmidt. 1994. Mikrobiologi Umum. Alih bahasa R.M.T. Baskoro. Gadjah Mada University Press, Yogyakarta.
Scragg, A. 1988. Catabolic Pathways in Biotecnology for Engineers. In Biological System in Technological Prosesses. Eds. A.L. Scragg. Ellis Norwood Ltd., England.
Tate, K.R. 1985. Soil Phosphorus. In Soil Organic Matter and Microbial Activity. Eds. D. Vaughan and R.E. Malcolm. Martinus Nijhoff/DR W. Junk Publ., Dordrecht.
Ul-Haq, I., S. Ali, M.A. Qadeer, and J. Iqbal. 2002. Citric acid fermentation by mutant strain of Aspergillus niger GCMC-7 using molasses based media. Electronic Journal of Biotechnology 5(2):
Widiastuti, H., D.H. Goenadi, T. Panji, L.P. Santi, P. Faturachim, N. Mardiana, I. Harianto, and Isroi. 2000. Bioactivation of phosphate rock by indegenous phosphate-solubilizing fungi. Menara Perkebunan 68 (1): 39-52.
Article Reads
Total:
589
Abstrak:
288
PDF:
301
Article Metrics
Metrics powered by PLOS ALM
Refbacks
Saat ini tidak ada refbacks.
Jumlah Kunjungan Harian
Satu bulan terakhir
Tampilkan laporan lengkap Google Analytics

di sini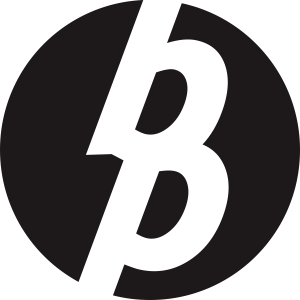 Laman ini dikelola oleh:
Bio Publisher
The Faculty of Biology Publishing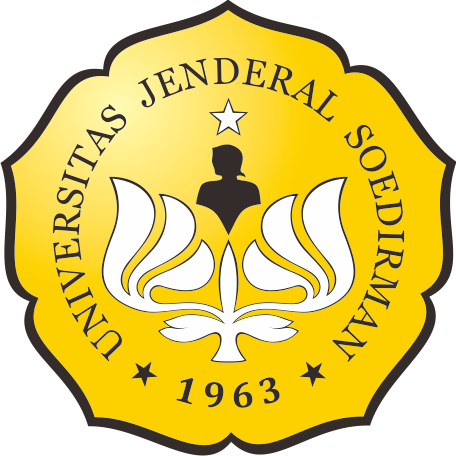 Laman ini dikelola oleh:
Penerbitan Fakultas Biologi
Universitas Jenderal Soedirman
Jalan dr. Suparno 63 Grendeng
Purwokerto 53122
Telepon: +62-281-625865
Email: biologi@unsoed.ac.id
Laman ini menggunakan:
OJS | Open Journal System
Software pengelolaan jurnal ilmiah online. Versi yang digunakan adalah 2.4.8.0.
Metadata artikel terdaftar di:
Crossref
Agen resmi internasional pendaftaran Digital Object Identifier (DOI)
Artikel jurnal ini terindeks: