Hubungan Genetika Pria Masyarakat Sembiran dan Tri Wangsa di Bali
Abstrak
Balinese community has evolved since the prehistoric era. The present community is structured into Hinduism caste (Brahmana, Kesatria, Wesia and Sudra), but remnants of their ancient communities, collectively called Bali Aga, have not undergone this structure. The first three castes of modern Balinese that comprises Tri Wangsa gentry were derived from JavanesekingdomofMajapahit(1343 AD). One of Bali Aga communities is Sembiran of Northern Bali. Using chromosomal microsatellite DNA, allelic variability of Sembiran and Tri Wangsa communities was reported. Both of them had the same high frequency of alleles which suggested genetic intermixing or sharing of common ancestor. However, a few alleles were unique for each community. This uniqueness was related to patrilineal system of Balinese community and to high mutation rate of Y chromosomal microsatellite DNA.
Kata Kunci
Bali Aga, Sembiran, Tri Wangsa, Y-chromosomal, microsatellite DNA
Teks Lengkap:
PDF
Referensi
Ardika, I.W., 1996. Bali dalam sentuhan budaya global awal abad masehi. In: Ardika, I.W. dan Sutaba, I.M. (Eds). Dinamika kebudayaan Bali. Upadana Sastra, Denpasar.
Bhattacharyya, N.P., Basu, P., Das, M., Pramanik, S., Banerjee R., Roy, B., Roychoundhury, S., and Majumder, P.P., 1999. Negligible male gene flow across ethnic boundaries in India, revealed by analysis of Y-chromosomal DNA polimorphisms. Genome Research 9,711-719.
Bowcock, A.M., Ruaiz-Linares, A., Tomfohrde, J., Minch, E., Kidd, J.R., and Cavalli-Sforsza, 1994. High resolution of human evolutionary trees with polymorphic microsatellites. Nature. 368, 455-457.
Breguet, G., Ney, R., Kirk, R.L., and Blake, N.M., 1982. Genetic survey of an Isolated Community in Bali Indonesia. II. Haemoglobine Type and Redd Cell Isozymes. Hum. Hered., 32, 308-317.
Brinkmann, B., Klintschar, M., Nauhuber, F., Huhne, J.,and Rolf, B., 1998. Mutation rate in human microsatellites: Influence of the structure and length of the tandem repeat. Am. J. Genet. 62, 1408-1415.
Covarubias, M., 1956. Island of Bali. Alfred a Knopf, New York.
Darsana, I G.P., 1996. Akar kebudayaan Bali, In: Ardika, I.W. dan Sutaba, I.M. (Eds). Dinamika kebudayaan Bali. Upadana Sastra, Denpasar.
Ginastra, I W., 1977. Monografi Desa Sembiran, Kecamatan Tejakula, Kabupaten Buleleng.
Hammer, M.F., Spurdle, A.B., Karafet, T., Bonner, M.R., Wood, E.T., Novelleto, A., Malaspina P., Mitchell R., Horrai S., Jenkins T., and Zegura S.L., 1997. The Geographic distribution of human Y-chromosome variation. Genetics 145, 787-805.
Jin, L., Underhill, P.A., Bouncristiani, M., and Robertson, J.M., 1997. Defining microsatellite alleles by genotyping global indigenous human population and non human primates . J. Forensic Sci. 42(3). 496-499.
Karafet, T.M., Lansing, J.S., Red, A.J., Watkin, J.C., Surata, S.P.K., Arthawiguna, W.A., Meyer, L., Bamshad, M., Jorde, L.B., and Hammer, M.F., 2005. Balinese Y-chromosome perspective on the peopling of Indonesia: Genetic contribution from pre-neolithic hunther-gatherer, Austronesia farmer, and Indian trader. Human Biology 77(1), 93-113.
Lansing, S., Redd, A.J., Karafet, T.M., Ardika, I.W., Surata, S.P.K., Schoenfelder, J.S., Campbell, M., Merriwether, A.M. Hammer, MF., 2004. An Indian trader in ancient Bali. Antiquity 78(300), 287-293.
Mitchel, R.J., Reddy, B.M, Campo, D., Infantino, T., Kaps, M., and Crawford. M. H., 2006. Genetic diversity within a caste population of India as measured by Y-chromosome haplogroups and haplotypes: Subcates of Golla of Andhra Pradesh. Am.J. Phys. Anthrop. 1-9.
Parra, E., Shrivers, M.D., Soemantri, A., McGarvey, S.T., Hundrieser, J., Saha, N., and Deka, R., 1999. Analysis of five microsatellites loci in Asian and Pasific populations. Am.J.Phy.Anthrop.110, 1-16.
Ramana, G.V., Su B., Jin, L., Singh, L., Wang N., Underhill, P. and Chakraborty, R., 2001. Y-chromosom SNP haplotypes suggest evidence of gene flow among caste, tribe,and the migrant Siddi population of Andhra Pradesh, South India. European J. Hum Genet. 9, 695-700.
Riana, I K., 1995. Masyarakat Gebog Domas di Bali: Studi tuturan dan semiotik sosial. Disertasi S3. Pascasarjana Universitas Airlangga, Surabaya.
Ruiz-Linnares, A., Nayar, K., Goldstein, D.B., Hebert, J.M., Seilstad, M.T., Underhill, PA., Linn, A.A., Felmen, M.W., and Cavali-Sforza, L.L., 1996. Geographic clustering of human Y-chromosome haplotype. Ann. Hum Genet. 60, 401-408.
Sambrook, J. and Russel, D.W., 2001. Molecular cloning a laboratory manual. 3rd Ed. Cold Spring Harbor Laboratory Press, New York.
Slatkin, M., 1995. A measure of population subdivision base on microsatellite alleles frequencies. Genetics 139, 457-462.
Shriver, M.D, Jin L., Chakraborty, R., and Boerwingkle., 1993. VNTR Alleles Frequency distribution under the stepwise mutation model: A computer simulation approach. Genetics 134, 983-933.
Takezaki, N. and Nei, M., 1996. Genetic distance and reconstruction of phylogenetic trees from microsatellite DNA. Genetics 144, 389-399.
Tegelstöm, H., 1986. Mitochondrial DNA in natural population: An improved routine for screening of genetic variation base on sensitive silver staining. Electrophoresis 7, 226-229.
Weber, J., and Wong, C., 1993. Mutation of human short tandem repeats. Hum. Mol. Genet. 2(8), 1123-1128.
Wiana, K., 1993. Kasta dalam hindu kesalahpahaman berabad-abad. Yayasan Dharma Narada, Denpasar.
Article Reads
Total:
3084
Abstrak:
456
PDF:
2628
Article Metrics
Metrics powered by PLOS ALM
Refbacks
Saat ini tidak ada refbacks.
Jumlah Kunjungan Harian
Satu bulan terakhir
Tampilkan laporan lengkap Google Analytics

di sini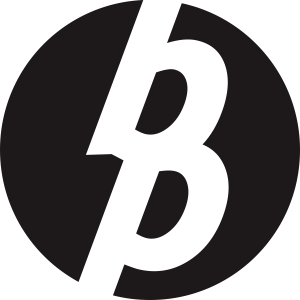 Laman ini dikelola oleh:
Bio Publisher
The Faculty of Biology Publishing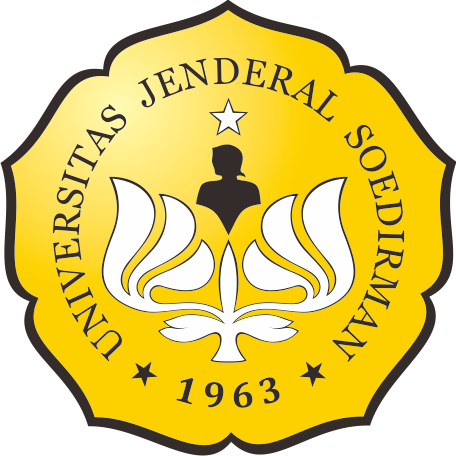 Laman ini dikelola oleh:
Penerbitan Fakultas Biologi
Universitas Jenderal Soedirman
Jalan dr. Suparno 63 Grendeng
Purwokerto 53122
Telepon: +62-281-625865
Email: biologi@unsoed.ac.id
Laman ini menggunakan:
OJS | Open Journal System
Software pengelolaan jurnal ilmiah online. Versi yang digunakan adalah 2.4.8.0.
Metadata artikel terdaftar di:
Crossref
Agen resmi internasional pendaftaran Digital Object Identifier (DOI)
Artikel jurnal ini terindeks: