Pengaruh Kerapatan Populasi Tanaman Sela dan Mulsa Plastik terhadap Pertumbuhan dan Produksi Jagung
Abstrak
Research of plant population density and intercropping of pigeon pie (Cajanus cajan L.) Millsp. and plastic mulching on maize were carried out in field research of R and D Centre for Biology, Indonesian Institute of Sciences, Cibinong from October 2008 to Februari  2009. The aim was to examine the effects of  plant population density and intercropping, as well as mulching to the growth and yield of maize. The resultas showed that population density, intercropping and mulching affected the maize vegetative growth. However, the maize yield was not influenced by population density; but was influenced by intercropping and mulching. Mulching increased maize production, but intercropping by using C. cajan decreased production.
Kata Kunci
plant population density, intercropping, plastic mulching, Cajanus cajan, maize
Teks Lengkap:
PDF
Referensi
BMG., 2008. Evaluasi hujan Januari s/d Desember 2008. Stasium Meteorologi Darmaga, Badan Meteorologi dan Geofisika, Bogor.
Bryan, W.B. and Materu, M.B., 1987. Intercropping maize with climbing beans, cowpeas and velvet beans. Journal of Agronomy and Crop Science 159(4), 245-250.
Egbe, O.M. and Kalu, B.A., 2009. Evaluation of pigeon pea (Cajanus cajan (L.) Millsp.) genotypes for intercropping with tall sorghum (Sorghum bicolor (L.) Moench) in Southern Guinea savanna of Nigeria. ARPN Journal of Agricultural and Biological Science. Asian Research Publishing Network 4(4), 54-65.
Fischer, K.S. and Palmer, A.F.E., 1992. Jagung tropik. In: Goldsworthy, P.R. and N.M. Fisher. Fisiologi tanaman budidaya tropik (Terj.). Gadjah Mada University Press, Yogyakarta.
Fisher, P.D., 1995. An alternative plastic mulching system for improved water management in dryland maize production. Agriculture Water Management. Elsevier, Amsterdam.
Francis, C.A., 1978. Multiple cropping potentials of beans and maize. Abstract. HortScience, Dep. Of Agron., Nebraska Univ., Linccoln.
Harjadi, S.S., 1979. Pengantar agronomi. PT. Gramedia, Jakarta.
Koopmans, A., H. ten Have and Subandi, 1996. Zea mays L. In: Grubben, G.J.H. and Soetjipto Partohardjono (Eds.). Plant resources of South East Asia, No. 10., Cereals, hal. 143-149.
Moenandir, J., 1988. Persaingan tanaman budidaya dengan gulma. Managemen PT. Raja Grafindo, Jakarta.
Odeny, D.A., 2007. The potential of pigeon pea (Cajanus cajan (L.) Millsp.) in Africa. Natural Resources Forum 31(4), 297-305.
Peter, J., O.B. Hesterman, S.R., Waddington, Harwood, R.R., 2000. Relay-intercropping of sunnhemp and cowpea into a smallholder maize system in Zimbabwe. Agronomy Journal 92(2), 239-244.
Purwono dan Hartono, R., 2008. Bertanam jagung unggul. Seri Agribisnis. Penebar Swadaya.
Rukmana, R., 1994. Usaha tani cabai hibrida sistem mulsa plastik. Kanisius, Jakarta.
Sarlangue, T., Andrade, F.H. , Calvino, P.A., and Purcell, L.C., 2006. Why do maize hybrids respond differently to variations in plant density? Agronomy Journal 99(4), 984-991.
Sharifi, R.S., Sedghi, M., and Gholipouri, A., 2009. Effect of population density on yield and yield attributes of maize hybrids. Research Journal of Biological Science 4(4), 375-379.
Turmudi, E., 2002. Kajian pertumbuhan dan hasil tanaman dalam sistem tumpangsari jagung dengan empat kultivar kedele pada berbagai waktu tanam. Jurnal Ilmu-Ilmu pertanian Indonesia 4(2), 89-96.
van der Maesen, L.J.G., 1989. Cajanus cajan (L.) Millsp. In: van der Maesen, L.J.G. and Somaatmadja, S. (Eds.). Plant resources of South East Asia. No. 1, Pulses. Pudoc Wageningen, pp. 39-43.
Article Reads
Total:
952
Abstrak:
388
PDF:
564
Article Metrics
Metrics powered by PLOS ALM
Refbacks
Saat ini tidak ada refbacks.
Jumlah Kunjungan Harian
Satu bulan terakhir
Tampilkan laporan lengkap Google Analytics

di sini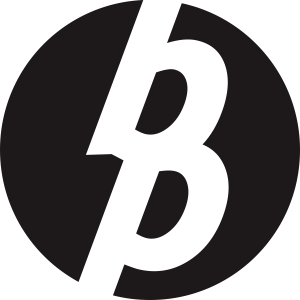 Laman ini dikelola oleh:
Bio Publisher
The Faculty of Biology Publishing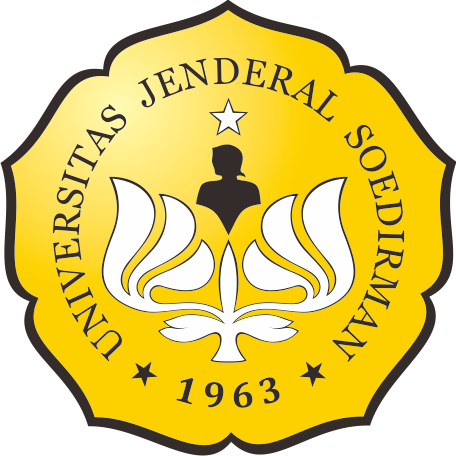 Laman ini dikelola oleh:
Penerbitan Fakultas Biologi
Universitas Jenderal Soedirman
Jalan dr. Suparno 63 Grendeng
Purwokerto 53122
Telepon: +62-281-625865
Email: biologi@unsoed.ac.id
Laman ini menggunakan:
OJS | Open Journal System
Software pengelolaan jurnal ilmiah online. Versi yang digunakan adalah 2.4.8.0.
Metadata artikel terdaftar di:
Crossref
Agen resmi internasional pendaftaran Digital Object Identifier (DOI)
Artikel jurnal ini terindeks: