Rizofiltrasi Logam Pb (Plumbum) pada beberapa Jenis Tumbuhan Air
Abstrak
The research about rhizofiltration of Pb in several species of aquatic plant had been conducted in a greenhouse of Biology Faculty, Jenderal Soedirman University. The aims of this research were to evaluate the aquatic plant species which has Pb accumulative characteristic and to determine Pb concentration tolerated by those plants. This research was used experimental method with split plot design. The main plot was kind of aquatic plant of Hydrilla verticillata (L.f), Pistia stratiotes L, and Salvinia molesta D.S.Mitchell. The Pb (NO3)2 concentrations of 0, 5, 10, 15 mg/l were as sub plot.   Each treatment was replicated for 3 times. The parameter observed were biomass (raw weight and dry weight), the Pb absorbed whether in root and shoot, and chlorophyll content. Data collected were analyzed using F test continued by LSD. The result of this research showed that both Pistia and Salvinia planted in 10 mg/l media were able to accumulate high Pb concentration. However, Pistia were able to accumulate Pb concentration mostly in root and only part be translocated in shoot. Whereas Salvinia was able to translocate Pb concentration in shoot higher than those in of Pistia.  The implications of these results for rhizofiltration are discussed.
Kata Kunci
Rhizofiltration, Hydrilla verticillata, Pistia stratiotes, Salvinia molesta, Pb (NO3)2
Teks Lengkap:
PDF
Referensi
Akinola, M.O. and Adedeji, O.A., 2007. Assessment of Lead Consentration in Panicum maximum Growing Along The Lagos-Ibadan Expressway, Nigeria. AJST.Science and Enginering Series. 8: 97-102.
Baker, A.J.M., Reeves, R.D., and Hajar, A.S.M.,1994. Heavy Metal Accumulation and Tolerance in British Population of the Metalophyte Thalspicaerulescens. New Phytol. 127: 61-68.
Brown, S.L., Chaney, R.L., Angel, J.S., and Baker, J.M., 1995a. Zink and Cadmium uptake by hyperaccumulator Thalspi caerulescens grown in nutrient solution. Soil Sci Soc Am J:59: 125-133.
Brown, S.L., Chaney, R.L., Angle, J.S., and Baker, J.M., 1995b. Zink and Cadmium uptake by hyperaccumulator Thalspi caerulescens and Silene vulgaris grown on sludge-amended soils in relation to total soil metals and soil pH. Environ Sci Technol 29: 1581-1585.
Chaney, R.L., Brown, S.L., and Angle, J.S., 1997. Phytoremediation of Soil Metals . Curr Opini Biotechnol 8: 279-284
Darmono, 1995. Logam Dalam Sistem Biologi Makhluk Hidup. UI Press, Jakarta.
Espinoza-quinones, F.R., Zacarkim, C.E., Palacio, S.M., Obregon, C.L., Zenatti, D.C., Galante, R.M., Rossi, N., Pereira, I.R.A., and Welter, R.A., 2005 Removal of Heavy Metal from Polluted River Water Using Aquatic Macrophytes Salvinia sp. Brazilian Journal of Physics 35: 744-746.
Fitter, A.H. and Hay, R.K.M., 1987. Environmental Physiology of Plants. Academic Press Inc., San Diego.
Gareth, M.E. and Furlong, J.C., 2003. Environmental Biotechnologi, Theory and Application. John Wiley and Sons, England.
Hernayanti, 2002. Efektivitas Tumbuhan Air (Salvinia sp. ) dalam Menyerap Chrom pada Limbah Cair Industri Elektroplating. Tesis . Pasca Sarjana Ilmu Lingkungan UGM, Yogyakarta.
Hernayanti dan Proklamasiningsih, E., 2005. Fitoremediasi Limbah Cair Batik Menggunakan Tumbuhan Air. Laporan Penelitian. Fakultas Biologi UNSOED.
Hidayati, N., 2005. Fitoremediasi dan Potensi Tumbuhan Hiperakumulator. Hayati .12(1): 35-40.
Jong, L.K., 1996. Akumulasi Pb dalam tanah dan cabai merah besar (Capsicum annum, L.) di beberapa lokasi jalan raya DIY. Skripsi. Fakultas Biologi Universitas Duta Wacana, Yogyakarta.
Kaim, W. and Schwedesdeski, B., 1994. Bioinorganic Chemistry : Inorganic Elements in the Chemistry of life. John Wiley and Sons, England.
Kambhampati, L.S. and Williams, L., 2001. Phytoremediation of Lead-Contaminated Soil Using Mirabilis jalapa L. Phytoremediation, Wetlands, and Sediments. The sixth International In situ and On-site Bioremedistion Symposium. 145-150.
Kvesitadze, G., Khtisashvili, G., Sadunishvili, T., and Ramsden, J.J., 2006. Biochemical Mechanisms of Detoxification in Higher Plant (Basis of Phytoremediation). Springer-Verlag, Berlin, Heidelberg.
Memon, A.R., Aktoprakligil, D., Ozdemir, A., and Vertii, A., 2001. Heavy Metal Accumulation and Detoxification Mechanism in Plant. Turk. J. Bot. 25: 111-121.
Odjegba,V.J. and Fasidi, I.O., 2004. Accumulation of Trace Elements by Pistia stratiotes: Implications for phytoremediaton. Ecotoxicology, 13: 637-646
Pane, H. dan Hasanudin, A., 2001. Gulma Invasive Jajagron (Echinochloa crusgali L) dan Enceng gondok (Eichornia crassipes) di lahan bawah Irigasi. Makalah pada "Seminar Peringatan Hari Keanekaragaman Hayati 2001"
Palar, H., 1995. Pencemaran dan toksikologi logamberat. Penerbit Rineka Cipta. Jakarta.i jalan tol Jagorawi: Analisis struktur anatomi dan histokimia. Jurnal analisis lingkungan. 2 (1): 117 -127
Rangkuti, 2005. Kemampuan menyerap Timbal (Pb) beberapa jenis tanaman penghijauan di Jalan Tol Jagorawi: Analisis Struktur Anatomi dan Histokimia. Jurnal Analisis Lingkungan. 2 (1): 117 -127.
Rosa, G., Gardea-Torresdey, J.L., Peralta-Videa, J.R., and Aldrich ,M., 2004. Effect of EDTA on Pb(II) Uptake and Translocation by Tumbleweed (Salsola kali) : Agar ang Hydroponices Studies. Symposia Papers Presented before the Division of Environmental Chemistry American Chemical Society. March 28 - April 1 2004.
Salt, D.E., 2000. Phytoextraction: Present Applications and Future Promise. Bioremediation of Contaminated Soils. Marcek Dekler Inc., New York. pp 729-743.
Stearns, J. C., Shah, S., and Glick, B.R., 2007. Increasing Plant Tolerance to Metal in the Environment. From: Methods in Biotechnology, vol. 23: Phytoremediation: Methods and Reviews, Edited by: N. Willey. Humana Press Inc., Totowa, NJ.
Subbid Pemantauan, 2009. Sumber pencemar Timbal (Pb) da Alur Pajanan. http://www.bplhdjabar.go.id/index.php/bidang-pengendalian/subid-pemantauan-pencemaran/168-pencemaran-pb-timbal?start=1. (diakses 31 Desember 2009).
Taiz, L. and Zeiger, E., 1998. Plant Physiology, second ed. Sinauer Ass. Inc. Publishers, Sunderland, Massachusetts.
Vangronsveld, J., 2000. Insitu Inactivation and Phytoremediation of Metal and Metalloid Contaminated soils: Field Experimennt di dalam Wise OL., Trontolo DJ., Cichan EJ., Inyang HI., Stottmeiser U (ed). Bioremediation of Contaminated Soils New York: Marcek Dekker Inc: 859-884.
Volesky, B., 1994. Advances in Biosorption of Metals: Selection of Biomassa Types, FEMS Microbiology Review 14, hal. 291-301.
Zayed, A., Gowthaman, S., and Terry, N., 1999. Phytoaccumulation of trace element by wetland: I Duckweed . Journal of Environmental Quality 27: 715-721.
Article Reads
Total:
3983
Abstrak:
1271
PDF:
2712
Article Metrics
Metrics powered by PLOS ALM
Refbacks
Saat ini tidak ada refbacks.
Jumlah Kunjungan Harian
Satu bulan terakhir
Tampilkan laporan lengkap Google Analytics

di sini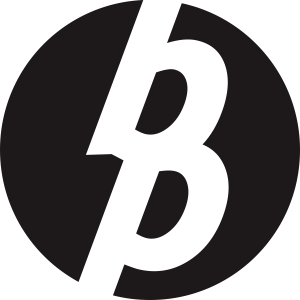 Laman ini dikelola oleh:
Bio Publisher
The Faculty of Biology Publishing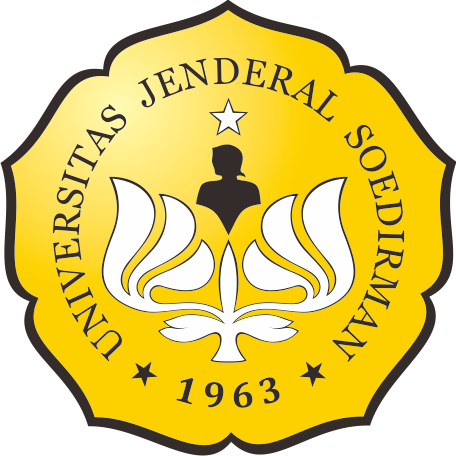 Laman ini dikelola oleh:
Penerbitan Fakultas Biologi
Universitas Jenderal Soedirman
Jalan dr. Suparno 63 Grendeng
Purwokerto 53122
Telepon: +62-281-625865
Email: biologi@unsoed.ac.id
Laman ini menggunakan:
OJS | Open Journal System
Software pengelolaan jurnal ilmiah online. Versi yang digunakan adalah 2.4.8.0.
Metadata artikel terdaftar di:
Crossref
Agen resmi internasional pendaftaran Digital Object Identifier (DOI)
Artikel jurnal ini terindeks: