Isolasi, Populasi, dan Karakterisasi Bakteri Rhizobium pada Daerah Perakaran dan Tanah dari Bengkulu, Sumatra
Abstrak
A study was conducted in order to know the isolation, population and characterization of Rhizobium bacteria on the soil and rhizosphere plant from Bengkulu, Sumatra. The purpose of the study to know the population of Rhizobium bacteria from rhizosphere plant, and the get pure culture.           The sample was taken from 25 sample soil from rhizosphere of plant. Isolation was done in Rhizobium standart medium (YEMA) and the population was done with plate count methods. Incubation in room temperature of 27-280 C, after 7 days.            The results showed that the population of Rhizobium bacteria the range 18-87 X 105 CFU/g soil. The highest population from the rhizosphere of Zea mays plant. Seventy five gave of pure culture.  The growth characteristic the culture pure was observed by using YEMA medium mixed respectively with Brom Thymol Blue and Congo Red as indicators. Seventy five gave of culture pure, nine isolates can be grouped slow growing, while sixty six can be grouped as fast growing.
Kata Kunci
Isolation, population , characterization YEMA medium, Rhizobium
Teks Lengkap:
PDF
Referensi
Alexander. M., 1977. Soil Microbiology. 2nd ed. John Wiley and Sons Inc, New York. 472p.
Allen. O.N and E. K. Allen., 1981. The Leguminosae. The University of Winconsin Press, Madison. 812 p.
Hammerschmidt. R and J.A. Smith-Becker. 1999. The role of salicylic acid in desease resiatence. In agrawal, A.A. S. Tuzun and E. Bent (Eds) induced plant defenses against pathogen and herbivores: Biochemestry, ecology & agriculture pp,37-53.
James. E.K, f.L. Olivers, A.L.M. de Oliviera, F.B. dos Reis. J.R., L.G. da silva and V.M. Reis.2001. Further observations on the interaction between sugarcance and Gluconacetobacter diazotrophicus under laboratory and greenhouse condition. Jurnal of Experimental Botani 52,547-760.
Kirchhof. G., V.M. reis., J.L. badani., B. Eckert., J. dobreiner and a. Hartman. 1997. Accurrence, physiological and molekuler analysis of endophitic diazothropic bacteria in gramineous. Plant and Soil 194, 45-55.
Lay. B.W. 1994. Analisis Mikroorganisme di Laboratorium. P.T. Raja Grafindo Persada. 168 h.
Prayitno. J., J.J. Weinman., M.A. Djordjevic & B.G. Rolfe. 2000. Pemanfaatan Protein Pendar Hijau (Green Fluorescent Protein) Untuk Mempelajari Kolonisasi Bakteri Rhizobium. Prosiding Seminar Nasional Biologi XVI h, 272-377.
Saono. S. 1981. Mikrobiologi di Indonesia. Kumpulan Makalah Konggres Nasional Mikrobiologi III, Jakarta pp; 348-354.
Sprent, J.L. 1976. Symbiotic Nitrogen Fixation in Plant. P.S. Nutman (Ed). Combridge. Univ. Press, Combridge 584 p.
Soekartadiredja. E.M. 1992. Perubahan Inefektivitas dan Efektivitas Penambatan pada galur Rhizobium setelah perlakuan pasasi in Vivo. Thesis. Univ. Padjadjaran. 231 h.
Somasegaran. P and H.J. Hoben. 1984. Methods in legume Rhizobium Technology. University of Hawaii. NIFTAL. Project and Mircen. 387 h.
Sutanto. R. 2002. Penerapan Pertanian Organik. Kanisius, Yogyakarta.
Young. C.C., C.L. Chen & C.C. Chao. 1990. Effect of Rhizobium, vesicular arbuscular mycorrhiza and phosphate solubilizing bacteria on yield and mineral phosphorus uptake of crops in subtropical-tropical soils. Trans Int. Congr. Soil. Sci. 14th August 12-18. 1990. Kyoto, Japan. p: 55-60.
Vincent. J.M. 1970. A Manual of the Practical study of the root Nodule Bacteria International Biological Programme. London. Handbook No 15. 164 p.
Waksman. S.A. 1952. Soil Microbiology. John Wiley and Sons. Inc, New York, London.
Article Reads
Total:
7775
Abstrak:
1267
PDF:
6508
Article Metrics
Metrics powered by PLOS ALM
Refbacks
Saat ini tidak ada refbacks.
Jumlah Kunjungan Harian
Satu bulan terakhir
Tampilkan laporan lengkap Google Analytics

di sini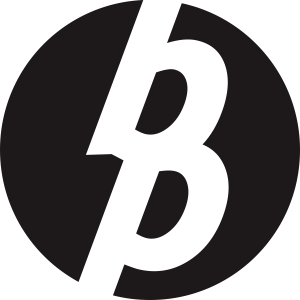 Laman ini dikelola oleh:
Bio Publisher
The Faculty of Biology Publishing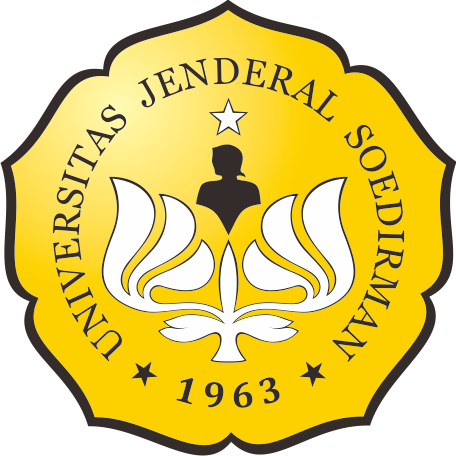 Laman ini dikelola oleh:
Penerbitan Fakultas Biologi
Universitas Jenderal Soedirman
Jalan dr. Suparno 63 Grendeng
Purwokerto 53122
Telepon: +62-281-625865
Email: biologi@unsoed.ac.id
Laman ini menggunakan:
OJS | Open Journal System
Software pengelolaan jurnal ilmiah online. Versi yang digunakan adalah 2.4.8.0.
Metadata artikel terdaftar di:
Crossref
Agen resmi internasional pendaftaran Digital Object Identifier (DOI)
Artikel jurnal ini terindeks: