Komunitas Herpetofauna dan Potensinya bagi Sektor Ekowisata pada Kawasan Ketenger-Baturraden di Selatan Kaki Gunung Slamet, Jawa Tengah
Abstrak
I expressed the distribution, broad habitat association, and ecotourism potential of herpetofauna based on four habitat types on Ketenger-Baturraden,MountSlamet,Central Java. The data was gathered by opportunistic searching. Sorensen index was used to determine similarity between communities; and cluster analysis was used to determine the habitat utilization. As the results, 35 species were recorded, comprising 16 frogs, 11 lizards and 8 snakes. The species richness was decreased from natural forest to habitat types that open and having homogenous vegetation. The herpetofauna communities between natural forest and limited production forest had the highest similarity (50%). The natural forest is important habitat and should be conserved. Based on habitat types, there were nine groups of herpetofauna. The ecotourism potential of herpetofaunal richness on Ketenger-Baturraden is not yet exploited.
Kata Kunci
herpetofauna, species richness, association, ecotourism, Mount Slamet
Teks Lengkap:
PDF
Referensi
Alikodra, H.S., 1990. Pengelolaan satwa liar I. Pusat Antar Universitas - Ilmu Hayati Institut Pertanian Bogor. Direktorat Jenderal Perguruan Tinggi, Departemen Pendidikan dan Kebudayaan, Bogor.
Bloomberg, S.B. and. Shine, R., 1996. Reptile. In: Sutherland, W.J. (Ed). Ecological census techniques a handbook. Cambridge University Press, Cambridge.
Frost, D.R., Grant, T., Faivovich, J.N., Bain, R.H., Haas, A., Haddad, C.F.B., De Sa', R.O., Channing, A., Wilkinson, M., Donnellan, S.C., Raxworthy, C.J., Campbell, J.A., Blotto, B.L., Moler, P., Drewes, R., Nussbaum, R.A., Lynch, J.D., Green, D.M. and Wheeler, W.C., 2006. The amphibian tree of life. Bulletin of the American Museum of Natural History 297, New York.
Gillespie, G., Howard, S., Lockie, D., Scroggie, M., and Boeadi, 2005. Herpetofaunal richness and community structure of offshore islands of Sulawesi, Indonesia. Biotropica, 37(2), 279-290.
Howell, K., 2002. Amphibians and reptiles: the reptiles. In Davies, G. and Hoffmann, M. (Eds.). African forest biodiversity: A field survey manual for vertebrates. Earthwatch Institute, Cambridge.
Iskandar, D.T., 1994. New species lizard of the genus Sphenomorphus (Reptilia, Scincidae), from Java. Treubia, 31(1), 25-30.
Iskandar, D.T., 1998. The amphibians of Java and Bali. Research and Development Centre for Biology-LIPI-GEF-Biodiversity Collection Project, Bogor.
Iskandar, D.T. and Colijn, E., 2001. A checklist of Southeast Asian and New Guinean reptiles. Part I. Serpentes. BCP (LIPI, JICA. PHPA), The Gibbon Foundation and Institute Technology of Bandung, Bandung.
Kampen, P.N.van., 1923. The amphibians of the Indo-Australian Archipelagos. E.J. Brill Ltd., Leiden.
Kartono, A., Maryanto, I., dan Sinaga, M.H., 2000. Keragaman mamalia pada berbagai tipe habitat di Muara Bungo, Jambi. Media Konservasi, VII(1), 21-28.
Manthey, U. and Grossmann, W., 1997. Amphibien und reptilien Sudostasiens. Natur & Tier, Berlin.
Mausfeld, P., Schmitz, A., Bohme, W., Misof, B., Vricradic, D., and Rocha, C.F.D., 2002. Phylogenetic affinities of Mabuya atlantica Schmidt, 1945, endemic to the Atlantic Ocean Archipelago of Fernando de Noronha (Brazil): Necessity of partitioning the genus Mabuya Fritzinger, 1826 (Scincidae: Lygosoma). Zoologischer Anzeiger, 241, 281-293.
Musters, C.J.M., 1983. Taxonomy of the genus Draco I. (Agamidae, lacertilia, Reptilia). Zoologische Verhandelingen No. 199. E.J. Brill Ltd., Leiden.
Riyanto, A., Kusrini, M.D., Lubis, M.I., and Darmawan, B., 2009. Preliminary comparison of file-eared tree frogs, Polypedates otilophus (Boulenger, 1892) (Anura: Rhacophoridae) from Java and other Sundaic Islands, Indonesia. Russian Journal of Herpetology, 16(3), 217-220.
Rooij, N.de., 1915. The reptiles of the Indo Australian archipelago I (Lacertilia, Chelonia, Emydosauria). E.I. Brill. Ltd., Leiden.
___________. 1917. The reptiles of the Indo Australian archipelago I (Ophidia). E.I. Brill. Ltd., Leiden.
Wiratno, D.I. Syarifudin, A. dan Kartikasari, A., 2001. Berkaca di cermin retak-refleksi konservasi dan implikasi bagi pengelolaan taman nasional. Gibbon Foundation-PILI-NGO Movement, Jakarta.
Article Reads
Total:
1579
Abstrak:
779
PDF:
800
Article Metrics
Metrics powered by PLOS ALM
Refbacks
Saat ini tidak ada refbacks.
Jumlah Kunjungan Harian
Satu bulan terakhir
Tampilkan laporan lengkap Google Analytics

di sini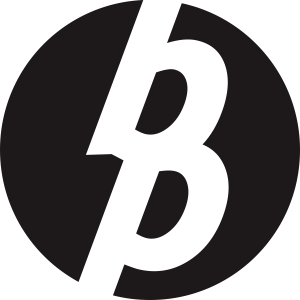 Laman ini dikelola oleh:
Bio Publisher
The Faculty of Biology Publishing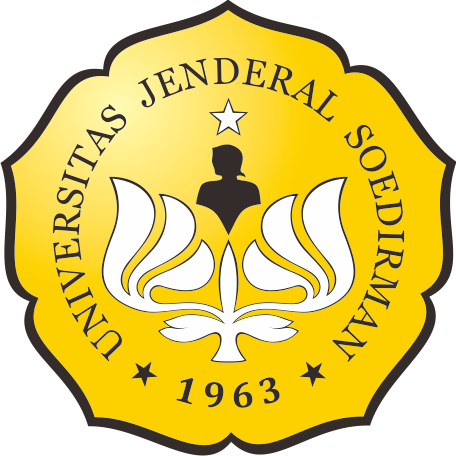 Laman ini dikelola oleh:
Penerbitan Fakultas Biologi
Universitas Jenderal Soedirman
Jalan dr. Suparno 63 Grendeng
Purwokerto 53122
Telepon: +62-281-625865
Email: biologi@unsoed.ac.id
Laman ini menggunakan:
OJS | Open Journal System
Software pengelolaan jurnal ilmiah online. Versi yang digunakan adalah 2.4.8.0.
Metadata artikel terdaftar di:
Crossref
Agen resmi internasional pendaftaran Digital Object Identifier (DOI)
Artikel jurnal ini terindeks: