Screening of Potential Probiotic Vibrio sp. Against Vibriosis in the Litopenaeus vannamei
Abstrak
Vibriosis is a bacterial disease generated by Vibrio sp., particularly V. harveyi that becomes the biggest cause of up to 100% shrimp mortality. Using antibiotics as the curative step is not applicable anymore, because of the residual effects to the shrimp and environment and the resistant effects to the humans as well. The purpose of this study was to screen potentially probiotic from strain Vibrio sp. that could inhibit V. harveyi as an effort of handling vibriosis diseases. Water sample from the shrimp ponds were isolated and purified in SWC-agar and TCBS-agar and then were incubated overnight at the room temperature. Bacterial concentrations were calculated using MC Pharland method and spectrophotometer. In vivo test was conducted for the best candidate of potential probiotic isolate, i.e. CP1. Challenged test was leaded within 4 different bacterial concentrations as the treatments and 2 replications using 10 shrimps as the tested organisms per aquarium. The treatments were 107 CFU/ml CP1 VS 107 V. harveyi MR5339 RifR (1), 106 CFU/ml CP1 VS 107 V. harveyi MR5339 RifR (2), 105 CFU/ml CP1 VS 107 V. harveyi MR5339 RifR (3) and PBS (4) as the control.  Our study showed that the Survival Rate of the tested organisms was 90% in the treatment 1. This result indicated the capability of growth inhibition of the candidate probiotic bacterium against V. harveyi. Presumably, Vibrio sp. could be used in the vanamei culture as the probiotic. Finally, the candidate probiotic bacterium was identified as Vibrio furnissii.
Kata Kunci
Probiotic, Vibriosis, Litopenaeus vannamei, MC Pharland
Teks Lengkap:
PDF
Referensi
Alifuddin, M.D.D., Pasaribu, F.H., dan Afandi, R., 2004. Pengaruh imunostimulan 60 ppm (LPS, Saccharomyces cerevisiae dan Levamisol) terhadap respon imunitas ikan jambal siam (Pangasius hyphopthalmus Fowler). Jurnal ilmu–ilmu Perairan dan Perikanan Indonesia, VIII (1), 49-56.
Alifuddin, Sukenda, dan Dana, D., 2004. Manfaat bahan aktif hidrokuinon dari buah Sonneratia caseolaris untuk mengendalikan infeksi buatan Vibrio harveyi pada udang windu Penacus monodon FAB. Akuakultur Indonesia, 3(1), 29–35.
Cohen, J., Samocha, T.M., Fox, J.M., Gandy, R.L., and Lawrence, A.L., 2005. Characterization of water quality factors during intensive raceway production of juvenile L. vannamei using limited discharge and biosecure management tools. Aquaculture Engineering, 32 (3–4), 425–442.
Gomez, G.B. and Roque A., 1998. Selection of Probiotic Bacteria for Use in Aquaculture. Di dalam : Flegel TW, editor. Advances in Shrimp Biotechnology. Proceedings to the Special Session on Shrimp Biotechnology, 5th Asian Fisheries Forum; Chiengmai, Thailand. Bangkok : National Center for Genetic Engineering and Biotechnology. hlm 175.
Howard, H. H., 1989. Handbook of Fish Disease. TFH Publications. p 123 - 131.
Lavilla-Pitogo C.R., Lean˜o E.M., and Paner M.G., 1998. Mortalities of pond-cultured juvenile shrimp, Penaeus monodon, associated with dominance of luminescent vibriosis in the rearing environment. Aquaculture, 164, 337- 349.
Liu B. C, Lee, K.K., and Chen, S.N., 1996. Pathogenicity of different isolates of Vibrio harveyi in tiger prawn, Penaeus monodon. Letters in Applied Microbiology, 22, 413–416.
Mario, Y. T., Rogelio Q.G., and Rogelio, T.D., 2000. The beneficial effects of a probiotic product on selected chemical and growth parameters in Penacus monodon Pond waters. Abstract. World Aquaculture, p 454.
Maryani, D.D. dan Sukenda, 2002. Peranan ekstrak kelopak dan buah mangrove Sonneratia caseolaris (L) terhadap infeksi bakteri Vibrio harveyi pada udang windu (Penaeus monodon FAB.). Akuakultur Indonesia, I (3): 129–138.
Moriarty, D.J.W., 1999. Disease control in shrimp aquaculture with probiotic bacteria. Di dalam: Bell, C.R., Brylinsky, M., and Johnson-Green, P. (Editor). Proceeding of the 8th International Symposium on Microbial Ecology. Halifax, Canada.
Rengpipat, S., Phianphak, Piyatiratitivorakul, S., Menasveta, P., Sirirat, R., Wannipa, P., Somkiat, P., and Piamsak, M., 1998. Effects of a probiotic bacterium on black tiger shrimp Penaeus monodon survival and growth. Aquaculture, 161, 301–313.
Rukyani, A., Taufik P., dan Taukhid, 1992. Penyakit kunang-kunang (luminescecce vibrios) di hatchery udang windu dan cara penanggulangan penyakit benur di hatchery udang. J. Litbang Pert, 2,1 -17.
Sinrat, R., Sombat, R., Somkiat , P., and Piamsar, M., 2000. Immunity enhancement in black tiger shrimp Penacus monodon by a probiont bacterium Bacillus S11. Aquaculture, 191, 271–288.
Tjahjadi, M.R., Angka S.L., and Suwanto, A., 1994. Isolation and evaluation of marine bacteria for biocontrol of luminous bacterial diseases in tiger shrimp larvae (Penaeus monodon Fab.) Aspac. J. Mol. Biol. Biotechnol, 2,234-352.
Widanarni, 2004. Penapisan bakteri probiotik untuk biokontrol vibriosis pada larva udang windu: konstruksi penanda molekuler dan esei pelekatan. Disertasi. Program Pascasarjana, Institut Pertanian Bogor, Bogor.
Zhang, X. H., Meaden, P.G., and Austin, B., 2001. Duplication of hemolysin genes in a virulent isolate of Vibrio harveyi. Applied and Environmental Microbiology, 67, 3161–3167.
Article Reads
Total:
7053
Abstrak:
536
PDF:
6517
Article Metrics
Metrics powered by PLOS ALM
Refbacks
Saat ini tidak ada refbacks.
Jumlah Kunjungan Harian
Satu bulan terakhir
Tampilkan laporan lengkap Google Analytics

di sini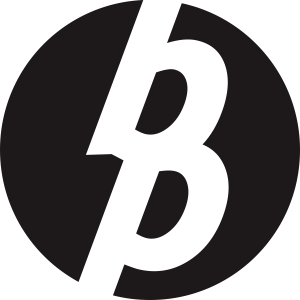 Laman ini dikelola oleh:
Bio Publisher
The Faculty of Biology Publishing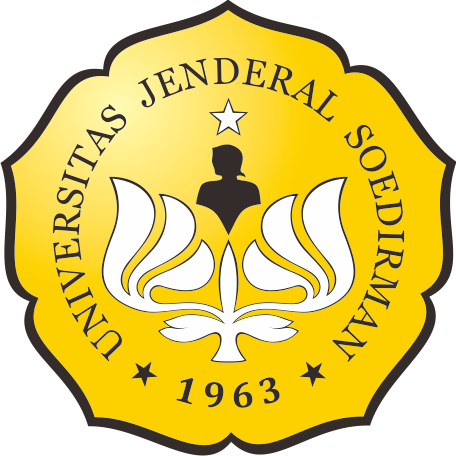 Laman ini dikelola oleh:
Penerbitan Fakultas Biologi
Universitas Jenderal Soedirman
Jalan dr. Suparno 63 Grendeng
Purwokerto 53122
Telepon: +62-281-625865
Email: biologi@unsoed.ac.id
Laman ini menggunakan:
OJS | Open Journal System
Software pengelolaan jurnal ilmiah online. Versi yang digunakan adalah 2.4.8.0.
Metadata artikel terdaftar di:
Crossref
Agen resmi internasional pendaftaran Digital Object Identifier (DOI)
Artikel jurnal ini terindeks: