Distribusi Foraminifera Bentik Resen di Perairan Lombok (Suatu Tinjauan di Daerah Gili Air, Gili Meno dan Gili Trawangan)
Abstrak
Study on distribution of benthic foraminifera in Gili Air, Gili Meno and Gili Trawangan,Lombokwas held on February 12 – 15, 2008. Samples were collected respectively in the each side, including Northern, Eastern, Southern and Western part of Gili by using Van Veen Grab. Every side of the islands was collected three samples within 10 meters of clearance of each location. Thus, the collected samples of the three Gili were totally on 36 samples. The ecological parameters were also being measured, i.e. depth, temperature, salinity, pH and turbidity. The number of collected specimens of foraminifera was totally 46197 and the most specimen belongs to Suborder Rotaliina (423026 specimens). Then, 2137 specimens were recognized under Suborder Milioliina and the others 1036 specimens belong to Suborder Textulariina. The collected specimens consist of 49 species of 29 genera, which composed from Suborder Rotaliina (25 species in 20 genera), Suborder Milioliina (20 species, 7 genera) and Suborder Textulariina (4 species 2 genera). 
Kata Kunci
Distribution, benthic foraminifera, Gili Air, Gili Meno and Gili Trawangan
Teks Lengkap:
PDF
Referensi
Barker, R.W., 1960. Taxonomic Notes. Society of Economic Paleontologist and Mineralogist. Special Publication No. 9. Tulsa. Oklahoma, USA.
Boltovskoy, E. and Wright, R., 1976. Recent Foraminifera. Dr. W. June, B. V. Publisher, The Haque, Netherland.
Brasier M.D., 1980. Microfossils. London George Allen and Unwin. Boston, Sydney.
Buzas, M.A. and Gupta, B.K., 1982. Foraminifera. Notes for a Short Course. University of Tennessee. Department of Geological Science, Louisiana.
Cushman, J.A., 1969. Foraminifera –Their Classification and Economic Use. Harvard University Press, Cambridge, Massachusetts.
Dodd, J.R. and Stanton, R.J., 1981. Paleoecology, Concepts and Application. John Wiley and Sons Inc., New York.
Graham, J.J. and Militante, 1959. Recent Foraminifera from The Puerto Galera Area Northern Mindoro, Philippines. Stanford University, California.
Grell, K.G., 1979. Cytogenetic System and Evolution in Foraminifera. Journal of Micropaleontology. Vol. 9, No. 4, January 1979, P. 1 – 13. Cushman Foundation, US Museum, Washington DC.
Haq, B.U. and Boersma, A., 1980. Introduction to Marine Micropaleontology. Elsavier North Holland Inc., New York.
Ismijatiningsih, S., 1992. Penentuan Lingkungan Pengendapan Berdasarkan Analisis Foraminifera dari Penampang Stratigrafi Terukur pada Jalur Sungai Besek, Kecamatan Bulu, Rembang, Jawa Tengah.
Kennett, J.P., 1982. Marine Geology. Prentice Hall Inc. Englewood, New York.
Murray, J.W., 1973. Distribution and Ecology of Living Foraminifera. Ciane Russell Co. Inc., New York.
Phleger, F.B., 1960. Ecology and Distribution of Recent Foraminifera. The John Hopkins Press, Baltimore.
Pringgoprawiro, H., 1982. Mikropaleontologi Lanjut. Laboratorium Mikropaleontologi Institut Teknologi Bandung, Bandung.
Rauwerda, P.J., Morley, R.J., and Troelstra, S.R., 1984. Assessment of Depositional Environment and Startigraphy on the Basis of Foraminiferal Paleoecology. Robertson Research Private Limited, Singapore.
Schnitker, D., 1971. Distribution Foraminifera on The North California Decontinental Shelf. Tulane Studies in Geology and Paleontology, 8 (4), 169 – 215.
Suharsono, Adrim, M., Mudjiono, Admadja, W.S., Aziz, A., dan Arief, D., 1993. Potensi Sumberdaya Laut Gili Trawangan, Gili Meno dan Gili Air. Prosiding Lokakarya Pendirian Stasiun Penelitian Oseanologi NTB, 179 – 203.
Suhartati, M.N., 1988. First Note of Brackish Water Agglutinated Foraminifera from Jawa. Tropical Biodiv, 5 (1), 57 – 63.
________., 2005. Distribusi Foraminifera Bentik (Textularia) di Delta Porong, Jawa Timur. Agritek, 4 (2), 1 – 7.
Tidey, G.L., 1985. Benthonic Foraminifera Age, Zonation and Environment of Deposition. Robertson Research. Singapore.
Article Reads
Total:
1039
Abstrak:
471
PDF:
568
Article Metrics
Metrics powered by PLOS ALM
Refbacks
Saat ini tidak ada refbacks.
Jumlah Kunjungan Harian
Satu bulan terakhir
Tampilkan laporan lengkap Google Analytics

di sini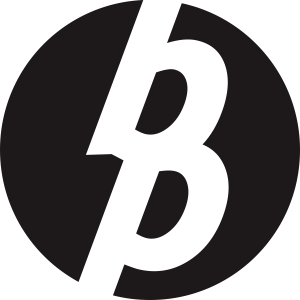 Laman ini dikelola oleh:
Bio Publisher
The Faculty of Biology Publishing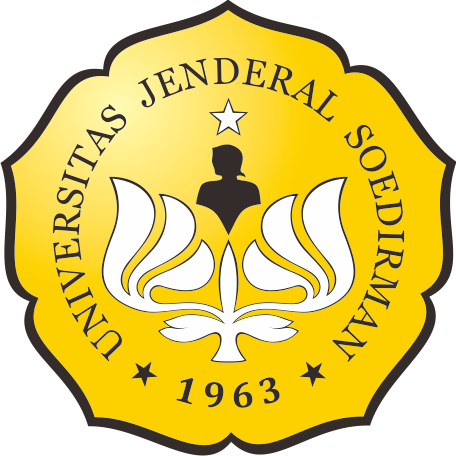 Laman ini dikelola oleh:
Penerbitan Fakultas Biologi
Universitas Jenderal Soedirman
Jalan dr. Suparno 63 Grendeng
Purwokerto 53122
Telepon: +62-281-625865
Email: biologi@unsoed.ac.id
Laman ini menggunakan:
OJS | Open Journal System
Software pengelolaan jurnal ilmiah online. Versi yang digunakan adalah 2.4.8.0.
Metadata artikel terdaftar di:
Crossref
Agen resmi internasional pendaftaran Digital Object Identifier (DOI)
Artikel jurnal ini terindeks: