Agronomic Improvement of Argomulyo Soybean Variety [Glycine max (l) merr] through Induced Mutation by Gamma Irradiation in M1 and M2 Generation
Abstrak
Gamma ray irradiation, especially applied at low doses, is one of methods to produce plant genetic diversity by means of micromutation. The objectives of this research was to determine the radiosensitivity of Argomulyo variety of soybeans (Glycine max (L) Merr) by gamma ray irradiation and to estimate genetic variablity of the crop after  irradiation. To determine the radiosensitivy, the seeds of Argomulyo variety were treated with gamma ray irradiation at  200 Gy, 400 Gy, 600 Gy, 800 Gy, and 1000 Gy. Curve-fit analysis was employed to find the Lethal Doses 50 (LD50) value . To evaluate the genetic variablity after irradiation with gamma ray, seeds of Argomulyo was irradiated under LD50  at doses of 0 Gy, 50 Gy, 100 Gy, 150 Gy, and 200 Gy.  The results showed that LD50 value was 457.17 Gy. The study found that for Argomulyo variety the LD20 was 490.93 Gy and the LD50 was 457.17 Gy.  Genetic variability was observed in various agronomic characters of M2 generation after low dose of gamma ray irradiation treatment of 50, 100, 150 and 200 Gy. The highest genetic variability was found at 200 Gy for plant height, number of productive nodes, and number of pods.  The variability of agronomic characters of soybean after irradiation was due to genetic factors. The highest heritability estimates was observed in plant height and number of productive pods. The succeding generation of putative mutants will be selected for productivity and drought tolerance.
Kata Kunci
induced mutation, gamma ray irradiation, Argomulyo soybean variety
Teks Lengkap:
PDF
Referensi
[BPS] Badan Pusat Statistik. 2009. Produksi, Luas Panen dan Produktivitas Palawija
di Indonesia. http://www.deptam.go.id/infoeksekutif/tan/TPARAMI-07/PalawijaNasional. htm [12 April 2009].
[BATAN] Badan Tenaga Atom Nasional. 2006. Mutasi dalam Pemuliaan Tanaman http://www.batan.go.id/patir/pert/pemuliaan/pemuliaan.html [15 Juli 2007].
Basiran, M.N., Ariffin, S. 2002. The progress and potential of mutation induction in vegetatively propagated plants in Malaysia. Http://www.fnca.jp/english/e old/2 totuzenheni/3/2002ws/04/Q4malavsia/main.html [22 Mei 2005].
Chaturvedi, S. and Singh, P. 1980. Gamma ray induced quantitative variation in mungbean. Journal Cytology Genetics, 15:66-67.
Cheema, A.A. and Atta, B.M. 2003. Radiosensitivity studies in Basmati rice. Pakistan Journal Botany, 35(2) : 197-207
Datta, S.K. 1996. Effect of gamma irradiation on mutant genotypes: Chrysanthemum cultivar 'D-5' and its mutants. J. Indian Bort. Soc. 75: 133-134.
Datta, S.K. 2001. Mutation studies on garden chrysanthemum : A review. Scientific Horticulture 7:159-199.
Finney, D.J. 2000. Probit analysis and multivarian. http:www.gseis.ucla.edu/courses/ ed231al/notes3/probit.html [15 April 2008].
Ganguli, P. and Bhaduri, P. 1980. Effect x-rays and thermal neutrons on dry seeds of Greengram (P. aureus). Genetica Agraria, 34:257-276.
Hallauer, A.R. 1987. Maize. In Fehr, WR (Ed.). Principles of Cultivar Development Crops Species, 2:249-294. Machmillan Publishing Company, A Division Macmillan Inc, New York.
Hidajat, J.R., Harnoto, Mahmud, M., and Sumarno. 2000. Teknologi Produksi Benih Kedelai. Pusat Penelitian dan Pengembangan Tanaman Pangan, Bogor.
Jusuf, M. 2004. Metode Eksplorasi, Inventarisasi, Evaluasi dan Konservasi Plasmanutfah, Pusat Penelitian Bikoteknologi IPB. Bogor. http:/www.papua.go.id/bkp bapedalda/ index.htm [15 Juli 2007]
Kompas. 2009. Petani Enggan Tanam Kedelai. Jakarta. Terbit Tanggal 11 Maret 2009.
Manjaya, J.G.and Nandanwar, R.S. 2007. Genetic improvement ot soybean vanety JS 80- 21 through induced mutations. Plant Mutation Reports, 1 (3) : 36-40.
Sakin, M.A. 2002. The use of induced micro-mutation for quantitative characters after EMS and gamma ray treatments in durum wheat breeding. Pakistan Journal of Applied Sciences 2(12): 1102-1107.
Sangsiri, C., Sorajjapinun, W., and Srinives, P. 2005. Gamma radiation induced mutations in mungbean. ScienceAsia, 31 : 251-255.
Sarkar, K., Sharma, S., and Khosain, M. 1996. Induced genetic variability in mungbean [Vigna radiata (L.) Wilczek] in M1 generation. Environmental Ecology 14 : 815-817.
Shah, T.M., Mirza, J.I., Haq, M.A., and Atta, B.M. 2008. Radiosensitivity of various Chickpea genotpes in M1 generation : Laboratories Studies Pakistan Journal Botany, 40(2) : 649-665.
Shakoor, A., Ahsan-ul-haq, M., and Sadiq, M. 1978. Induced variation in mungbean. Environmental Experimental Botany, 18 : 169-175.
Singh, G., Sareen, P., and Saharan, R. 1997. Mutation studies in mungbean [Vigna radiata (L.) Wilczek]. Journal of Nuclear Agricultural Biology 26 : 227-231.
Singh, R.K. and Chaudhary, B.D. 1977. Biometrical Methods in Quantitative Genetic Analysis. Kalyani Publisher, Ludhiana. New Delhi.
Srisombun, S., Benjamas, K., Chitima, Y., and Jeeraporn, K. 2009. Soybean Variety Improvement for High Grain Protein Content Using Induced Mutation. IAEA/RCA project RAS/5/045, Feb 16-20, 2009, Vietnam.
Szymkowiak, E.J. and Sussex, I.M. 1996. What chimeras can tell us about plant development. Annu. Rev. Plant Physiol. Plant Mol. Biol. 47:351-376.
Tah, P.R. 2006. Studies on gamma ray induced mutations in mungbean [Vigna radiata (L.) Wilczek]. Asian Journal of Plant Science 5 (1) : 61-70.
Van Harten, A.M. 1998. Mutation Breeding, Theory and Practical Application Press. Syndicate of the Univ. of Cambridge UK. 353 p.
Article Reads
Total:
1187
Abstrak:
661
PDF:
526
Article Metrics
Metrics powered by PLOS ALM
Refbacks
Saat ini tidak ada refbacks.
Jumlah Kunjungan Harian
Satu bulan terakhir
Tampilkan laporan lengkap Google Analytics

di sini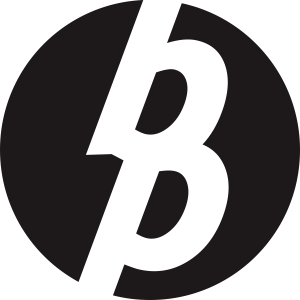 Laman ini dikelola oleh:
Bio Publisher
The Faculty of Biology Publishing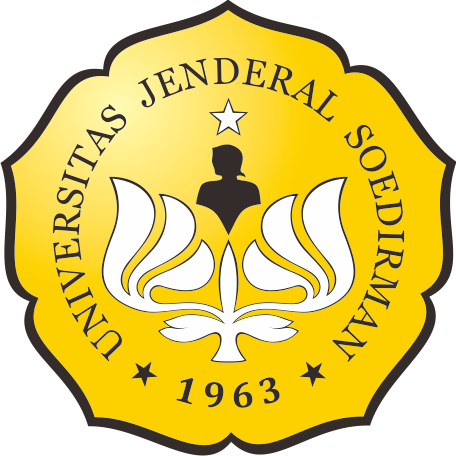 Laman ini dikelola oleh:
Penerbitan Fakultas Biologi
Universitas Jenderal Soedirman
Jalan dr. Suparno 63 Grendeng
Purwokerto 53122
Telepon: +62-281-625865
Email: biologi@unsoed.ac.id
Laman ini menggunakan:
OJS | Open Journal System
Software pengelolaan jurnal ilmiah online. Versi yang digunakan adalah 2.4.8.0.
Metadata artikel terdaftar di:
Crossref
Agen resmi internasional pendaftaran Digital Object Identifier (DOI)
Artikel jurnal ini terindeks: