Biosorpsi Kadmium pada Leacheate TPA Gunung Tugel Menggunakan Biomassa Sargassum cinereum
Abstrak
Leachate is liquid originated from organic waste. The substance consists of dissolved and suspended materials as a result of decomposition process by microorganisms. Leachate is waste consist of organic and high heavy metal. To manage leachate, heavy metal should be reduced by biosorption. Biosorption is heavy metal adsorbtion by inactive or death organism. The aims of the research were to examine the contact time, Sargassum cinereum biomass, combination of contact time and S. cinereum biomass to adsorb cadmium from the leachate. The experiments were based on Completely Randomized Design (CRD) with Spilt Plot Design. The treatments included contact time of Sargassum cinereum with leachate as main plot and S. cinereum biomass as sub plot. Contact time of S. cinereum with leachate consisted of three levels i.e., 1, 2 and 3 hours while S. cinereum biomass consisted of four levels, i.e., 200, 300, 400 and 500 mg. Data obtained were analyzed by analysis of variance (ANOVA) and followed by High Significant Difference (HSD) test. The results showed that S. cinereum biomass can adsorp cadmium from leachate. The level of adsorption of heavy metal was different in each treatment depending on contact time and S. cinereum biomass. The contact time of 3 hours was the optimum length in adsorping cadmium (39.168%) and 400 mg S. cinereum biomass was optimum amount in adsorping cadmium (38.936%). Combination of contact time 3 hours and 400 mg S. cinereum biomass was optimum treatment in adsorping cadmium (42.289%) from the leachate. 
Kata Kunci
Biosorption, Cadmium, Leachate, S. cinereum, Banyumas
Teks Lengkap:
PDF
Referensi
Aksu, Z. and Kutsal, T.A., 1991. Bioseparation process for removing Lead (II) ions from waste water by using C. vulgaris. Journal of Chemical and Technology Biotechnology 52 (1):109 - 118.
Cahyono, T.B., Triyantoro, dan Budiono, Z., 1999. Kaji tindak pengelolaan sampah di Kabupaten Banyumas tahun 1998/1999. Depkes RI. Pusat Pendidikan Kesehatan, Purwokerto.
Dinas Lingkungan Hidup Kabupaten Banyumas, 2006. Perencanaan teknis pengembangan TPA Gunung Tugel Kecamatan Patikraja Kabupaten Banyumas. Dinas Lingkungan Hidup, Banyumas.
Fachrudin, A., 1989. Pengaruh sampah di Tempat Pembuangan Akhir Dago Kotamadya Bandung terhadap kualitas air tanah bebas di sekitarnya. Tesis, Sekolah Pascasarjana Universitas Gadjah Mada, Yogyakarta.
Gadd, G. M., 1990. Biosorption. Chem and Ind. 13: 421 - 426.
Hashim, M.A. and Chu, K.H., 2004. Biosorption of cadmium by brown, green and red Seaweeds. Chemical Engineering Journal 97 (2-3): 249-255.
Holan, Z.R., Volesky, B., and Prasetyo, I., 1993. Biosorption of cadmium by biomass of marine algae. Biotechnology and Bioengineering 41: 819 - 825.
Indriani, H. dan Sumiarsih, E., 1999. Budidaya pengolahan dan pemasaran rumput laut. Swadaya, Jakarta.
Kadi, A., 2004. Beberapa catatan kehadiran marga Sargassum di perairan Indonesia. Pusat Penelitian Oseanografi-LIPI, Jakarta.
Keman, S. 2003. Pengaruh pembuangan sampah terbuka (open dumping) terhadap kualitas kimia air sumur gali penduduk di sekitarnya. Jurnal Penelitian Medika Eksakta 4 (2): 147 −156.
Lestari, S., Hernayanti, dan Insan, I., 2008. Biosorpsi krom heksavalen (Cr6+) menggunakan rumput laut Sargassum sp. dalam skala laboratorium. Biosfera 25 (3): 129 - 134.
Nourbakhsh, M., Sag, Y., Ozer, D., Aksu, Z. and Caglar, 1994. A comparative study of various biosorbents for removal of chromium (VI) ions from industrial wastewaters. Process Biochemistry 29: 1-5.
Nurhayadi, D., 2001. Kemampuan Bacillus subtilis dan Escherichia coli dengan berat biomassa yang berbeda dalam mengadsorpsi seng. Skripsi S1 (tidak dipublikasikan) Fakultas Biologi UNSOED Purwokerto.
Soemirat, J., 1999. Kesehatan lingkungan. Gadjah Mada University Press., Yogyakarta.
Palar, H., 1994. Pencemaran dan toksikologi logam berat. P.T. Rineka Cipta, Jakarta.
Prasetyo, I., 1994. Pengambilan ion logam berat dari larutan dengan menggunakan ganggang laut. Laporan Penelitian. Fakultas Teknik Kimia Universitas Gajah Mada, Yogyakarta.
Sahmoune, M.N., Lauhab, K., and Baukhiar, A., 2008. The adsorption of chromium from aqueous solution using dead biomass. Environmental Research Journal 2 (5): 254 - 260.
Sharma, D.C. and Foster, C.F., 1994. Biores. Technology 47: 257 - 264.
Sudarmaji, Mukono, J., dan Corrie, I.P., 2006. Toksikologi logam berat B3 dan dampaknya terhadap kesehatan. Jurnal Kesehatan Lingkungan 2 (2): 129 - 142.
Suhendrayatna, 2001. Bioremoval logam berat dengan menggunakan mikroorganisme: Suatu kajian kepustakaan. Institute for Science and Technology Studies (ISTECS9), Department of Applied Chemistry and Chemical Engineering Faculty of Engineering, Kagoshima University, Kagoshima.
Soemirat, J., 1999. Kesehatan lingkungan. Gadjah Mada University Press, Yogyakarta.
Viera, R.H.S.F. and Volesky, B., 2000. Biosorption: A solution to pollution? Internat. Microbiol. 3: 17 - 24.
Volesky, B. and Holan, Z.R., 1995. Biosorption of heavy metal. Journal of Chemical and Technology Biotechnology 11 (3): 235 - 250.
Yang, J. and Volesky, B., 1999. Biosorption and elution of uranium with seaweed biomass. In: Biohydrometallurgy and the enviroment toward the mining of the 21st century. International Biohydrometallurgy Symposium Proceedings, 20th – 23rd June, 1999, San Lorenzo de el Escorial, Madrid.
Yusnita, R., 2007. Model matematik pada pengolahan limbah cair tahu secara biofiltrasi menggunakan eceng gondok ((Eichhornia crassipes (Mart). Solms). Skripsi (tidak dipublikasikan). Fakultas Pertanian Universitas Jenderal Soedirman, Purwokerto.
Article Reads
Total:
917
Abstrak:
386
PDF:
531
Article Metrics
Metrics powered by PLOS ALM
Refbacks
Saat ini tidak ada refbacks.
Jumlah Kunjungan Harian
Satu bulan terakhir
Tampilkan laporan lengkap Google Analytics

di sini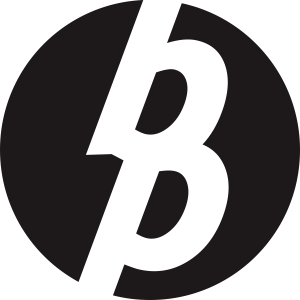 Laman ini dikelola oleh:
Bio Publisher
The Faculty of Biology Publishing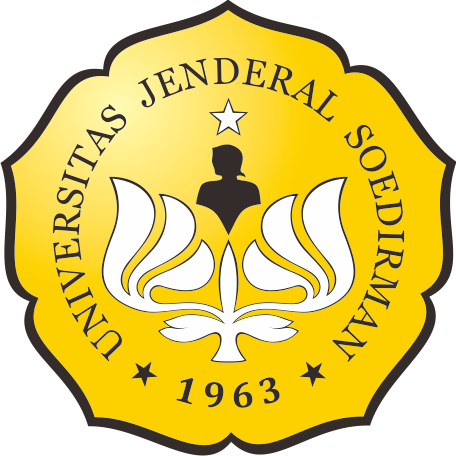 Laman ini dikelola oleh:
Penerbitan Fakultas Biologi
Universitas Jenderal Soedirman
Jalan dr. Suparno 63 Grendeng
Purwokerto 53122
Telepon: +62-281-625865
Email: biologi@unsoed.ac.id
Laman ini menggunakan:
OJS | Open Journal System
Software pengelolaan jurnal ilmiah online. Versi yang digunakan adalah 2.4.8.0.
Metadata artikel terdaftar di:
Crossref
Agen resmi internasional pendaftaran Digital Object Identifier (DOI)
Artikel jurnal ini terindeks: