Longevitas dan Efikasi Pelet Trichoderma harzianum terhadap Sclerotium rolfsii Penyebab Penyakit Layu pada Tanaman Tomat (Solanum lycopersicum L.)
Abstrak
Trichoderma harzianum is one of the antagonist fungi that can be used as a biofungicide to control soil-borne pathogens such as Sclerotium rolfsii, the cause of wilt isease of tomato. To ease the application of T.harzianum fungi in the field, it should be prepared a formulation in form of pellet. The longevity of T.harzianum pellet is determined by the viability of T.harzianum fungi contained in it, whereas the efication/ effectivity of T.harzianum pellet is determined by the longevity of the pellet.  The objectives of this study are to investigate the interaction between storage period and application dosages in controlling wilt disease of tomato;  and the dosage and storage period of T.harzianum on the effectiveness in controlling wilt disease of tomato. The experiment was carried out experimentally by using a Completely Randomized Design (CRD) in a factorial pattern. The first factors were storage period (W) consisted of 5 levels, i.e. 0, 3, 6, 9, and 12 weeks; the second factors were theapplication dosages (D) consisted of 6 levels, i.e. 0, 25, 50, 75, 100, and 125 grams. They were replicated 3 times each. The viability observation of T.harzianum was completed at the end of storage period of the pellets, the disease occurence and severity was since the 4th day after inoculation with 4 day interval until the tomato plant produced flowers. Research result showed that the interaction between storage period and different application dosages of T.harzianum pellets has influenced the increase of wilt disease control of tomato. Furthermore, storage period of 6 weeks and T.harzianum application of 50 g were the most effective in controlling wilt disease of tomato.
Kata Kunci
Pellet, biofungicide, storage period, soil-borne pathogen, tomato
Teks Lengkap:
PDF
Referensi
Elad, Y. 1994. Biological Control of Grape Grey Mould by Trichoderma harzianum. Crop Protection, 13 (1): 35 – 38.
Gemell, G. 2002. Inoculating and Pelleting Pasture Legum Seed 3rd Edition. New South Wales.
Muljowati, J.S. & Purnomowati. 2010. Pengaruh Kombinasi Jenis Bahan Pembawa dan Lama Masa Simpan yang Berbeda Terhadap Produksi Pelet Biofungisida Trichoderma harzianum. Laporan hasil penelitian (Tidak dipublikasikan). Fakultas Biologi Unsoed, Purwokerto.
Papavizas, G.C. 1985. Trichoderma and Gliocladium Biology, Ecology and Potential for Biocontrol. Annual Review of Phytopathology, 23: 23 – 54.
Salamiah, E., N. Fikri, & Asmarabia. 2003. Viabilitas Trichoderma harzianum Yang Disimpan Pada Beberapa Bahan Pembawa dan Lama Penyimpanan Yang Berbeda. Jurnal Penelitian Pertanian Hama Penyakit Tanaman, 1 – 12.
Semangun, H. 1996. Penyakit-Penyakit Tanaman Hortikultura di Indonesia. Gadjah Mada University Press, Yogyakarta.
Singh, R.S. & J.L. Faull. 1986. Antagonis and Biological Control. In Biocontrol of Plant Diseases, vol. II. K.G. Mukerdji and K.L. Garg, (eds). CRC Press, Inc. Boca Raton, Florida.
Susanna, 2005. Analisis Introduksi Cendawan Antagonis Untuk Pengendalian Penyakit Layu (Fusarium oxysporum f.sp. cubense) Pada Tanaman Pisang. Agrista, Vol. (9) No.3: 277-285.
Tugiyono, H. 1999. Bertanam Tomat. Penebar Swadaya. Jakarta.
Article Reads
Total:
709
Abstrak:
298
PDF:
411
Article Metrics
Metrics powered by PLOS ALM
Refbacks
Saat ini tidak ada refbacks.
Jumlah Kunjungan Harian
Satu bulan terakhir
Tampilkan laporan lengkap Google Analytics

di sini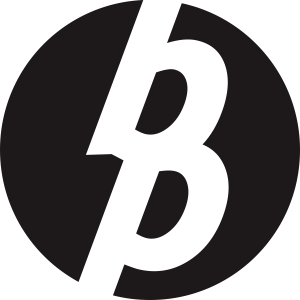 Laman ini dikelola oleh:
Bio Publisher
The Faculty of Biology Publishing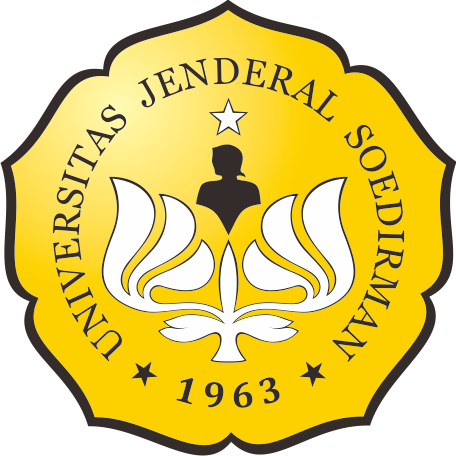 Laman ini dikelola oleh:
Penerbitan Fakultas Biologi
Universitas Jenderal Soedirman
Jalan dr. Suparno 63 Grendeng
Purwokerto 53122
Telepon: +62-281-625865
Email: biologi@unsoed.ac.id
Laman ini menggunakan:
OJS | Open Journal System
Software pengelolaan jurnal ilmiah online. Versi yang digunakan adalah 2.4.8.0.
Metadata artikel terdaftar di:
Crossref
Agen resmi internasional pendaftaran Digital Object Identifier (DOI)
Artikel jurnal ini terindeks: