Aktivitas dan Karakter Kitinase Isolat Trichoderma sp. W34 A4 Asal Kepulauan Raja Ampat Papua Barat
Abstrak
The study of chitinase activity was conducted on 13 selected fungal isolates Trichoderma sp. from Raja Ampat, West Papua and Mount Bromo, East Java. The result showed that fungal isolate Trichoderma sp. W34 A4 isolated from Raja Ampat has the highest chitinase activity (14.3 x10-3 U/ml). The highest chitinase was produced by Trichoderma sp. W34 A4 grown on the media containing colloidal chitin (1%), polypepton (0.1%), KH2PO4 (0.1%) and MgSO4.7H2O (0.05%) for 2 days of incubation. Those isolates produced high chitinase with initial pH range 3.0-8.0 and levels of colloidal chitin between 0.2% -2.0%. Chitinase of Trichoderma sp. W34 A4 has optimal activity at pH 5.0 and in temperature 45 °C. Chitinase from those isolate stable at a wide pH range but it is not stable to the high temperatures.
Kata Kunci
Chitinase, Trichoderma, optimization, characterization
Teks Lengkap:
PDF
Referensi
Ando, K., C. Nakhashima, J-Y. Park, and M. Otoguro. 2003. Workshop on Isolation Methods of Microbes. Biotechnology Center-NITE & Research and Development Center for Biotechnology-LIPI, Cibinong: 24--26 Juni 2003.
Felse P.A. and Panda T.1999. Regulation and Cloning of Chitin-ase Genes. Applied of Microbiology and Biotechnology, 51: 141-151.
Dahiya, N., R. Tewari, and G.S. Hoondal. 2006. Biotechnological aspects of chitinolytic enzymes: A review. Applied of Microbiology and Bio-technology, 71(6): 773-782.
Hendy L, Gallagher J, Winters A, Hackett TJ, McHale L, and McHale AP. 1990. Production of An Extra-cellular Chitinolytic System by Talaromyces emersonii CBS 814.70. Biotechnology Letter, 12:673– 8.
Ilyas, M., M. Rahmansyah, dan A. Kanti. 2006. Seri panduan: Teknik isolasi fungi. Jakarta: LIPI-Press.
Mathivanan N, Kabilan V, and Murugesan V. 1998. Purification, Characterization, and Antifungal Activity of Chitinase from Fusarium chlamodosporum, A Mycoparasite to Groundnut Rust, Puccinia arachadis. Canadian Journal of Microbiology, 44(7):646-651.
Omumasaba CA, Yoshida N, and Ogawa K. 2001. Purification and Characterization of Chitinase from Trichoderma viride. Journal of General and Applied Microbiology, 47:53-61.
Ozbay N and Newman SE. 2004. Biological Control with Trichoderma Spp. With Emphasis on T. harzianum. Pakistan Journal of Biological Sciences, 7(4):478-484.
Rattanakit N, Plikomol A, Yano S, Wakayama M, and Tachiki T. 2002. Utilization of Shrim Shellfish Waste as a Substrate for Solid-State Cultivation of a Culture Based on Chitinase Formation Which Is Necessary for Chitin Assimilation. Journal of Bioscience and Bioengineering, 93(6):550-556.
Scigelova M and Crout DHG. 1999. Microbial β-N-acetylhexosamini-dases and their biotechnological applications. Enzyme and Microbial Technology 25:3–14.
Shanmugaiah V, Mathivanan N, Balasubramanian N., and Manoharan PT. 2008. Optimization of Cultural Conditions for Production of Chitinase by Bacillus laterosporous MML2270 Isolated from Rice Rhizosphere Soil. African Journal of Biotechnology, 7(15):2562-2568.
Article Reads
Total:
963
Abstrak:
410
PDF:
553
Article Metrics
Metrics powered by PLOS ALM
Refbacks
Saat ini tidak ada refbacks.
Jumlah Kunjungan Harian
Satu bulan terakhir
Tampilkan laporan lengkap Google Analytics

di sini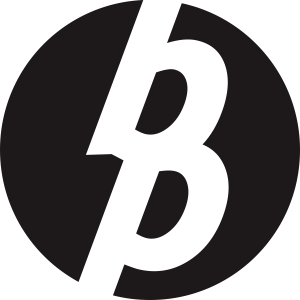 Laman ini dikelola oleh:
Bio Publisher
The Faculty of Biology Publishing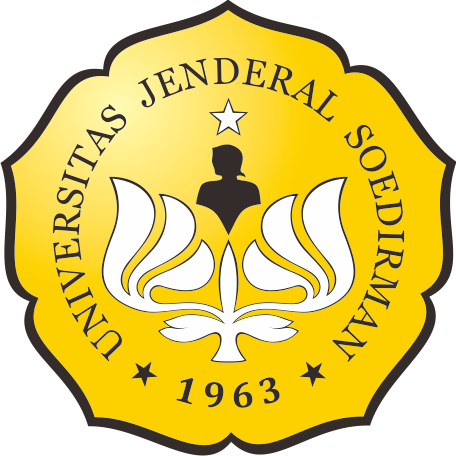 Laman ini dikelola oleh:
Penerbitan Fakultas Biologi
Universitas Jenderal Soedirman
Jalan dr. Suparno 63 Grendeng
Purwokerto 53122
Telepon: +62-281-625865
Email: biologi@unsoed.ac.id
Laman ini menggunakan:
OJS | Open Journal System
Software pengelolaan jurnal ilmiah online. Versi yang digunakan adalah 2.4.8.0.
Metadata artikel terdaftar di:
Crossref
Agen resmi internasional pendaftaran Digital Object Identifier (DOI)
Artikel jurnal ini terindeks: