Aktivitas Antifungi Ekstrak Etanol Daun Salam (Syzygium polyanthum (Wight) Walp.) terhadap Pertumbuhan Jamur Candida albicans secara in vitro
Abstrak
Antifungal activity of the ethanol extract of bay-leaf (Syzygium  polyanthum (Wight) Walp.) against growth of the fungus Candida albicans in vitro has been conducted. Leaves of S. polyanthum has been known to have potential as antifungal for skin fungal pathogen. This study aims to determine antifungal activity of the ethanol extract of S. polyanthum leaves against growth of C. albicans.  Activity test was done by disc-diffusion  method and macro-dilution. This study used concentrations of ethanol leaf extract of S. polyanthum of 0.5%, 1%, 1.5%, 2%, and 2.5% (w/v). Negative control using 1% DMSO and positive controls using ketoconazole 30 mg/mL. The results shows that ethanol extract of leaves of S. polyanthum have activity as an antifungal. Ethanol extract of leaves of S. polyanthum based on the results of GCMS analysis of compounds containing chemical compounds such as terpenoids and fatty acids. Ethanol extract of leaves of S. polyanthum showed the highest inhibition zone diameter at a concentration of 1% (w/v) of 9.32 ± 0.21 mm. Value of Minimum inhibitory Concentration (MIC) for ethanol leaf extract of S. polyanthum present in a concentration of 0.5% (w/v) and the value of Minimum Fungicidal Concentration (MFC) present in a concentration of 1% (w/v).
Kata Kunci
extract, Syzygium polyanthum, Candida albicans, antifungal
Teks Lengkap:
PDF
Referensi
Backer, C.A. & Brink, R.C.B.V.D. 1963. Flora of Java (Spermatophytes Only). Vol I. Netherland: N.V.P. Noordhoof- Groningen.
Cappucino, J.G. & Sherman, N. 2005. Microbiology: a Laboratory Manual. San Fransisco, CA: Pearson Education, Inc.
Cowan, M.M. 1999. Plant Products as Antimicrobial Agents. Clinical Microbiology Reviews [Online], Vol. 12 (4), 564–582. Tersedia: http://www.heartintl.net/HEART /12 0104/PlantProductsasAntimicrobi.pdf..
Doughari, J.H. 2006. Antimicrobial Activity of Tamarindus indica Linn. Tropical Journal of Pharmaceutical Research [Online], Vol 5 (2), 596-603. Tersedia : www.tjpr.org .
Guzman, C.C. & J.S. Siemonsma (eds.). 1999. Plant Resources of South_East Asia 13: Spices. Bogor: PROSEA [Online], pp. 218-219. Tersedia: http://proseanet.org /prosea/e-proseaprephase.php?ta =Syzygium%20polyanthum&at= % 28Wight%29%20Walpers.
Himratul-Aznita, W.H., Mohd-Al-Faisal, N., & Fathilah, A.R. 2011. Determination of The Percentage Inhibition of Diameter Growth (PIDG) of Piper betle Crude Aqueous Extract Against Oral Candida Species. Journal of Medicinal Plants Research [Online], Vol. 5 (6), 878-884. Tersedia: http://www.academic journals.org/JMPR.
Maleki, S.S.M., Seyyednejad, S.M., Damabi, N.M., & Motamedi, H. 2008. Antibacterial Activity of the Fruits of Iranian Torilis leptophylla Against Some Clinical Pathogens. Pakistan Journal of Biological Sciences [Online], 11 (9), 1286-1289. Tersedia: http://docsdrive.com/ pdfs/ansinet /pjbs/2008/1286-1289.pdf.
Musanif, J., Darusman, L.K., & Bermawie, N. 2008. The Indonesian Heritage Jamu for Health and Beauty. Jakarta: Agribisnis Deptan [Online]. Tersedia: http://agribisnis.deptan.go.id/xplore/view.php?file=PENGOLAHAN-HASIL/ PENGO LAHAN%20 HASIL/7-Jamu%20Brand% 20 Indonesia/Buku%20Heritage%20Jamu/Bu ku%20Heritage%20 Jamu.pdf .
Nazemiyeh, H. et al. 2011. Chemical Composition, and Antibacterial and Free-Radical-Scavenging Activities of the Essential Oils of a Citronellol Producing New Chemotype of Thymus pubescens Boiss. & Kotschy ex celak. Academy of Chemistry of Globe Publications [Online], 5 (3), 184-192. Tersedia: http://www.acgpubs.org/RNP/2011/Volume%205/Issue%201/24_RNP_1010-359.pdf .
Noveriza, R. & Miftakhurohmah. 2010. Efektivitas Ekstrak Metanol Daun Salam (Eugenia polyantha) dan Daun Jeruk Purut (Cytrus histrix) Sebagai Antijamur pada Pertumbuhan Fusarium oxysporum. Jurnal Littri [Online]. 16, (1), 6-11. Tersedia: http://perkebunan.litbang.deptan.go.id/upload.files/File/publikasi/jurnal/Jurnal%202010/Jurnal-Vol-16%281%292010/perkebunan_jurnal_1_2_2010.pdf.
Ogunlesi, M., Okiei, W., & Osibote, E.A. 2010. Analysis of the Essential Oil from the Leaves of Sesamum radiatum, a Potential Medication for Male Infertility Factor, by Gas Chromatography-Mass Spectrometry. African Journal of Biotechnology [Online], Vol. 9 (7), 1060-1067. Tersedia: http://www.academicjournals.org /AJB/PDF/pdf2010/15Feb/Ogunlesi%20et%20al.pdf.
Rukayadi, Y., Yong, D., & Hwang, J.K. 2006. In vitro Anticandidal Activity of Xanthorrhizol Isolated from curcuma xanthorrhiza Roxb. Journal of Antimicrobial Chemotherapy [Online], 57, 1231-1234. Tersedia: http://jac.oxford journals.org /content/57/6/1231.full .pdf+html.
Article Reads
Total:
8648
Abstrak:
4313
PDF:
4335
Article Metrics
Metrics powered by PLOS ALM
Refbacks
Saat ini tidak ada refbacks.
Jumlah Kunjungan Harian
Satu bulan terakhir
Tampilkan laporan lengkap Google Analytics

di sini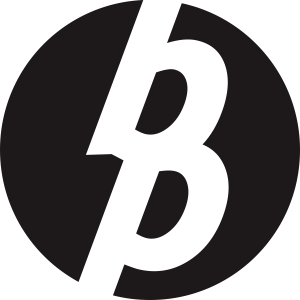 Laman ini dikelola oleh:
Bio Publisher
The Faculty of Biology Publishing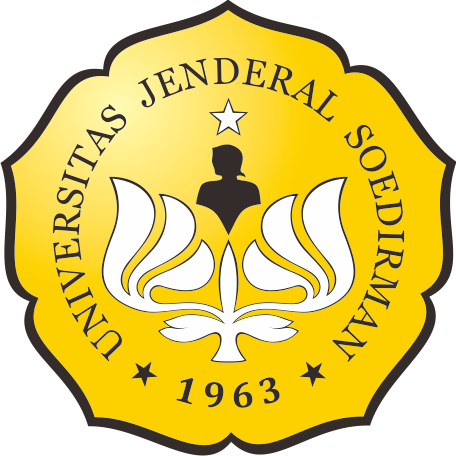 Laman ini dikelola oleh:
Penerbitan Fakultas Biologi
Universitas Jenderal Soedirman
Jalan dr. Suparno 63 Grendeng
Purwokerto 53122
Telepon: +62-281-625865
Email: biologi@unsoed.ac.id
Laman ini menggunakan:
OJS | Open Journal System
Software pengelolaan jurnal ilmiah online. Versi yang digunakan adalah 2.4.8.0.
Metadata artikel terdaftar di:
Crossref
Agen resmi internasional pendaftaran Digital Object Identifier (DOI)
Artikel jurnal ini terindeks: