Induksi Pematangan Gonad dengan Ovaprim-C: untuk Penyediaan Benih Belut Sawah (Monopterus albus) Berkelanjutan
Abstrak
Rice eel (Monopterus albus Zuiew), have economical value is high in Banyumas, national to international markets, but rarely is grown intensively, the seed is still dependent on the catch. Reproduction of swamp eel unlike other fish species in the presence of phase teleostei  intersex / hermafroditus and in nature only spawn once a year. This study will seek to accelerate the scale seed production with natural canvas with several techniques triggers lust and sex organ maturation eels based preparedness aspects of reproductive anatomy, hormones estradiol and testosterone profiles and the intrinsic need for hormonal regulation and the mechanism for the reproductive cycle of the eel rice. In the first year aims to determine (1) the profile of estradiol and testosterone hormonal parent during the natural reproductive cycle, (2) histologic gonadogenesis (development of the testes and ovaries) eel rice during the natural reproductive cycle was evaluated by measuring fecundity. Results: In the control group, body weight gradually decreased during the study. Unlike the control group, the treatment groups were observed every two weeks showed an increase in body weight; Results of the study, in the control group (A0), the value of female eels GSI average of the first two weeks until the fourth two weeks is 0.67 % and 1.78%. While the treatment group A1 was 1.42% - 4.28% (DM-1 s / d DM-4), for the treatment A2 GSI average value is 2.52% - 7.05%; fecundity eggs increased during induction period; calibration titer two types of hormones in the first two weeks to the fourth two weeks showed improvement when compared with the control group; histological profile of rice eel gonad after induction of ovaprim-C show that up to the fourth two weeks, gonad has reached late-stage yolk globule (advanced primary oocyte), even the most mature oocyte has reached the stage: in male eels up to the fourth two weeks has reached the stage of spermatozoa
Kata Kunci
vitellogenesis, gonadosomatic index(GSI); hermaphrodites
Teks Lengkap:
PDF
Referensi
Boetius, L. and J. Boetius. 1980. Experimental maturation of female silver eels, Anguilla anguilla. Estimates of fecundity energy reserves for migration and spawning. Dana 1 : 1 - 28.
Burzawa-Gerard, E. and A. Dumas-Vidal, 1991. Effects of 17 b - estradiol and carp gonadotropin on vitellogenesis in normal and hypophysectomized European silver female eel (Anguilla anguilla L.) employing a homologous radioimmuno assay for vitellogenin. J. General and Comparative Endocrinology. 84 : 264 - 276.
Chiba, H.; Kenji I.; Kazuwo, H.; Akihiko, H.; Yamauchi, K. 1994. Changes in serum steroid hormones and vitellogenin levels in cultured female european Anguilla anguilla during artificially induced ovaroian development. J. Aquaculture Society. 25. 4: 553 -560.
Drori, S.; Ofir, M.; Sivan, B. and Yaron, Z. 1994. Spawning indution in common carp by putitary extract or GNRH superactive analog combined with metoclopramide : analysis of hormone profile, progress of oocyte maturation and dependence on temperature . J. Aquaculture. 119 : 393 - 404.
Dufour, S.; E. Olpez; F. Le Menn; N. Le Belle; S. Baloche dan Y.A. Fontaine. 1988. Stimulation of Gonadotropin Release and of Ovarian Development, by the Administration of a Gonadoliberin Against and of Dopamine Antagonist, in Female Silver Eel Pretreated with Estradiol. General and Comparative Endocrinology. 70 :20 -30.
Fostier, A.; B. Jalabert; R. Billard; B. Breton and Y. Zohar, 1983. The Gonnadal Steroids. Pages 277 - 372, in W.S. Hoar; D.J. Randall and E.M. Donaldson (editor). Fis Physiology. Volume IX, part A. Academic Physiology, Academic Press, New York.
Goetz, F.W. 1983. Hormonal controle of oocyte final maturation and ovulation in fishes. in W.S. Hoar, D.J. Randall and E.M. Donaldson, editors. Fish physiology , volume IX, part B. Academic Press, New york, USA.
Kagawa, H.; Young, G.; Adachi, S. and Nagahama, Y. 1982. Estrdiol - 17  Production in Amago Salmon (Oncorhynchus rhdurus) Ovarian Follicles; Role of the Thecal and Granulosa Cells. J. Gen. Comp. Endocrinol. 47 : 440 - 448.
Leloup-Hatey, J.; A. Hardy; K. Nahoul; B. Querat and Y. Zohar. 1988. Influence of a gonadotropic treatment upon the ovarian steroidogenesis in the European silver eel (Anguilla anguilla L.), in Reproduction in fish, pp :127 - 130.
Moeljono, 1996. Study Mikroanatomi Sistem Reproduksi (Gonad) Belut Sawah (Monopterus albus Zuiew). Laporan Penelitian Fakultas Biologi Unsoed. Purwokerto.
Nagahama, Y. 1987. Gonadotropin Action on Gametogenesis and Steroidogenesis in Teleost Gonads. Zoological Science, 4 : 209 - 222.
Olivereau, M. and J. Olivereau. 1979. Effect of Estrdiol - 17  on the Cytology of Liver, Gonads and Pituitary, and on Plasma Electrolytes in the Female Freshwater Eel. J. Cell and Tissue Research. pp 199 : 431 - 454.
Peyon, P.; Baloche, S. and Burzawa-Gerard, E. 1992. Induction of vitellogenin synthesis by 17  - estradiol and testosterone in silver eel hapatocytes maintained in primary culture.In : abstracts, second international symposium on fish endocrinology. Saint Malo, June 1 - 4 , p : 158
Satoh, H.; K. Yamamori and T. Hibiya. 1992. Induced spawning of the Japanese eel. Nippon Suisan Gakkaishi 58: 825 - 832.
Setiati, N. 2003. Kajian anatomi gonad untuk menentukan jenis kelamin ikan belut sawah (Fluta alba) di kota Semarang berdasarkan panjang tubuhnya. Seminar Nasional Pengembangan Biologi Menjawab Tantangan Kemajuan Iptek. (Semarang, 29 April 2002). Semarang.
Susatyo, P.; Moeljono; Sugiharto. 2000. Aspek Hormonal, Histologi Gonad, Fekunditas dan Waktu Ovulasi Nilem (Osteochilus hasselti C.V.) Pasca Induksi Hipofisis Awetan Sapi dan Ayam Kampung. Laporan Penelitian. Fakultas Biologi Unsoed. Proyek DUE Batch II Unsoed, Purwokerto.
Takashima, Y.; K. Takano and A. Hara. 1979. Changes in female-specific serum protein during the course of induced maturation of female Japanese eels (Anguilla japonica). Bulletin of the Faculty of Fisheries Hokkaido University 30 : 50 - 61.
Wingfield, J.C. and A.S. Grimm. 1977. Seasonal changes in plasma cortisol, testosterone and estradiol - 17  in the plaice, Pleuronectes platessa L. General and Comparative Endocrinology 31: 1 - 11.
Wisnu, A.T. 1981. Korelasi Panjang dan Berat Tubuh Terhadap Perkembangan Gonad pada Belut Sawah (Fluta alba Smith). Skripsi. Fakultas Biologi Unsoed, Purwokerto
Yamauchi, K. and K. Yamamoto. 1982. Experiments of Artificial Maturation an Fertilization of the Japanes Eel (Anguilla Japonica). p 185 - 189 in C.J.J. Richter and H.J. Yh. Goos (Editors). Praceedings of the International Symposium on reproductive Physiology of Fish. Pudoc. Wageningen.
Yoshikuni, M. and Nagahama, Y. 1991. Endocrine Regulation of Gametogenesis in Fish. Bull. inst. Zool. Acad. Sin. Monogr., 16 : 139 - 172.
Article Reads
Total:
2228
Abstrak:
862
PDF:
1366
Article Metrics
Metrics powered by PLOS ALM
Refbacks
Saat ini tidak ada refbacks.
Jumlah Kunjungan Harian
Satu bulan terakhir
Tampilkan laporan lengkap Google Analytics

di sini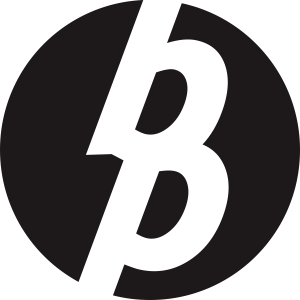 Laman ini dikelola oleh:
Bio Publisher
The Faculty of Biology Publishing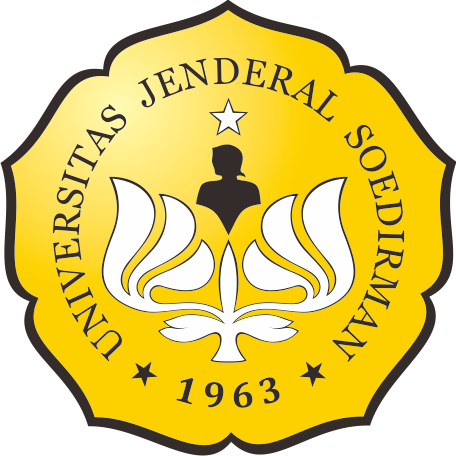 Laman ini dikelola oleh:
Penerbitan Fakultas Biologi
Universitas Jenderal Soedirman
Jalan dr. Suparno 63 Grendeng
Purwokerto 53122
Telepon: +62-281-625865
Email: biologi@unsoed.ac.id
Laman ini menggunakan:
OJS | Open Journal System
Software pengelolaan jurnal ilmiah online. Versi yang digunakan adalah 2.4.8.0.
Metadata artikel terdaftar di:
Crossref
Agen resmi internasional pendaftaran Digital Object Identifier (DOI)
Artikel jurnal ini terindeks: