Dekolorisasi Beberapa Macam Limbah Cair Batik menggunakan Limbah Baglog Pleurotus ostreatus dengan Waktu Inkubasi Berbeda
Abstrak
Liquid waste of batik is dyes waste that will pollute the environment, lowers the quality of water and are toxic to living things. Spent mushroom of  Pleurotus ostreatus can be used as an alternative method decolorize of batik liquid waste. The research aimed to determine the spent mushroom of P. ostreatus ability as an absorbent of Zn and decolorize agent of batik waste, i.e: napthol, indigosol and mixed waste. This research used experimental methods in Completely Randomized Design (CRD) with 9 treatments and 3 replicates. The results showed that the spent mushroom P. ostreatus was able to decolorizing some liquid waste of batik. Optimum incubation time on the decolorization liquid waste of batik on incubation time of 72 hours.
Kata Kunci
decolorization, spent mushroom of Pleurotus ostreatus, liquid waste batik, incubation time
Teks Lengkap:
PDF
Referensi
Abedin, R.M.A. 2008. Decolorization and biodegradation of Cristal Violet and Malachite Green by Fusarium solani (Martius) saccardo. Comparative study on biosorption of dyes by dead fungal biomass. American-Eurasian Journal of Botany, 1(2) : 17-31.
Annadurai, G., R.S. Juang, and O.J. Lee. 2002. Use of cellulose-based wastes for adsorption of dyes from aqueous solutions. Journal of Hazardous Materials, 1(1) : 263-274.
Awaludin, R., I. Darah, C.O. Ibrahim, and A.M. Uyub. 2001. Decolorization of commercially available synthetic dyes by the white rot fungus, Phanerochaete chrysosporium. J Fungi and Bactery, 62 : 55-63.
Banat, I.M., P. Nigam, D. Singh, R. Marchant. 1996. Microbial Decolorization of textile dye containing effluents a review. Bioresource Technol, (58):217-227.
Coulibaly, L., G. Gourene, and N.S. Agathos. 2003. Utilization fungi for biotreatment of raw wastewater. African Journal of Biotechnology, 2(12):620-630.
Gumilar, S. 2011. Pengaruh sekam, jerami serbuk gergaji kayu Albazia, dan serbuk gergaji pohon kelapa dalam menyerap zat warna limbah industri batik di kecamatan Sokaraja. Skripsi (tidak dipublikasikan). Fakultas Kedokteran dan Ilmu-ilmu Kesehatan Universitas Jenderal Soedirman, Purwokerto.
Maier, R.M., I.C. Pepper, and C.P. Gerba. 2001. Environmental Microbiology. Academic press, San Diego.
Olikha, P., K. Alhonmaki, U.M. Leppanca, T. Glumoff, T. Rajiola, Y. Suominea. 1993. Decolorization of azo, tryphenil methan, heterocyclic, and polymeric dyes by lignin peroxidases isoenzyme from Phanerochaeta chrysosporium. Appl Environ Microbial, 59 : 4010-4016.
Romsiyah, 2012. Pengaruh bobot massa limbah medium tanam jamur Pleurotus ostreatus terhadap daya dekolorisasi limbah batik. Laporan Penelitian Student Grant IM-HERE (tidak dipublikasikan). Fakultas Biologi Universitas Jenderal Soedirman, Purwokerto.
Rani, C., Asim, K.J, and Ajay, B. 2011. Studies on the biodegradation of azo dyes by white rot fungi Daedalea flavida in the absence of external carbon Source. 2nd International Conference on Environmental Science and Technology, 6. IACSIT Press, Singapore.
Setioningrum, Y. 2005. Biodegradasi pewarna Direct Red (Azo) menggunakan beberapa fungi pelapuk putih dengan waktu inkubasi berbeda. Skripsi (tidak dipublikasikan). Fakultas Biologi Universitas Jenderal Soedirman, Purwokerto.
Steel, R.G.D, dan Torrie J.H. 1993. Prinsip dan Prosedur Statistika, Suatu Pendekatan Biometrik. Terjemahan dari: Principles and Procedures of Statistics. Gramedia Pustaka Utama, Jakarta.
Sugiharto, 1987. Dasar-Dasar Pengolahan Air Limbah. Universitas Indonesia, Jakarta.
Suwarsa, S. 1998. Penyerapan zat warna tekstil B.R. Red HE 7B oleh jerami padi. JMS, 3(1) : 32-40.
Swamy, J., and J.A. Ramsay. 1999. The evaluation of white rot fungi in the decolorization on textile dye. Enzyme and microbial Technology, 24:130-137.
Article Reads
Total:
954
Abstrak:
505
PDF:
449
Article Metrics
Metrics powered by PLOS ALM
Refbacks
Saat ini tidak ada refbacks.
Jumlah Kunjungan Harian
Satu bulan terakhir
Tampilkan laporan lengkap Google Analytics

di sini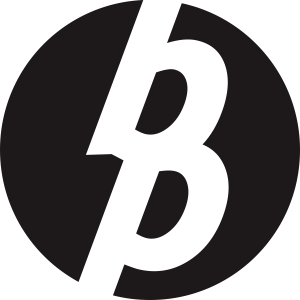 Laman ini dikelola oleh:
Bio Publisher
The Faculty of Biology Publishing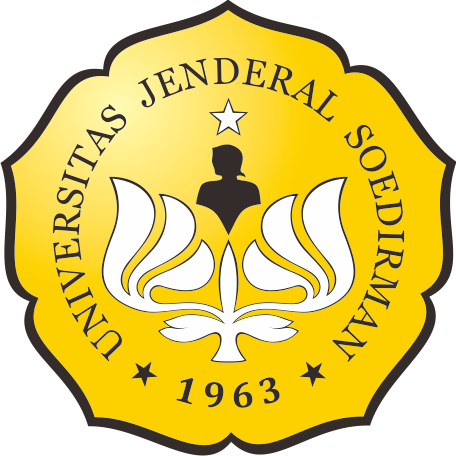 Laman ini dikelola oleh:
Penerbitan Fakultas Biologi
Universitas Jenderal Soedirman
Jalan dr. Suparno 63 Grendeng
Purwokerto 53122
Telepon: +62-281-625865
Email: biologi@unsoed.ac.id
Laman ini menggunakan:
OJS | Open Journal System
Software pengelolaan jurnal ilmiah online. Versi yang digunakan adalah 2.4.8.0.
Metadata artikel terdaftar di:
Crossref
Agen resmi internasional pendaftaran Digital Object Identifier (DOI)
Artikel jurnal ini terindeks: