Paleovegetasi Berdasarkan Bukti Palinologi Kala Pliosen Cekungan Banyumas
Abstrak
Taxonomy is a branch of biology which is supported by palynological evidence. Palynology concerns to pollen and spore. The purposes of this research were to figure out plant diversity of Pliocene based on fossil pollens and to reconstruct vegetation and climates of Pliocene based on plant diversity. A survey has been conducted in Bungkanel, Purbalingga. Sampling was done for 25 sediment samples and then they were crushed, carbonate-, sulfide-, fluoride-, and organic-separated, centrifuged, oxidizing, alkali water-bathed, and mounted. Pollen and spore were identified in the laboratory with a binocular microscope. Data were analyzed descriptively, clustering, biostratigraphic Ranging-Zone, AP-NAP-Spore and PMI analysis has been done to determine the taxon, sediment age, paleo-diversity, paleo-vegetation and paleo-climate. The result showed that there were sixteen genera and three species of terrestrial palynomorph; two phyla, one class and one order of marine palynomorph. The Age of Pliocene was indicated by the appearance of Podocarpus imbricatus and Stenochlaena laurifolia (Stenochlaenidites papuanus).  The results of clustering analysis showed that there were six groups of samples with Shannon-Wienner H' diversity index of <2. However, the palinological diagram showed that there were three local zones of vegetation-alteration. In addition, AP/NAP/Spores and PMI indicated that there were six zones of climate change.
Kata Kunci
taxonomy, palynology, paleo-vegetation, Pliocene, Banyumas Basin
Teks Lengkap:
PDF
Referensi
Abbas, M., S. Samiyarsih dan Rochmatino. 2000. Kajian Morfologi pada Tumbuhan Mangrove di Cilacap. Laporan Penelitian Fakultas Biologi Unsoed, Purwokerto.
Bradley, R.S., 1999. "Paleoclimatology: Reconstructing Climates of the Quaternary". Academic Press, San Diego.
Erdtman, G. 1943. An Introduction of Pollen Analysis. Chronica Botanica Company. Waltham, Mass., USA.
Haseldonckx, P. 1974. A Palynological Interpretation of Paleoenvironment on Southeast Asia. Sain Malaysiana.
Hilman, A. 2010. Revisi Taksonomi Bloom. Go Blog Indonesia. http://www.hilman.web.id/ diakses tanggal 20 Mei 2010.
Huang, T. C. 1972. Pollen Flora of Taiwan. National Taiwan University Botany Departement Press.
Hutamadi, R. dan Mulyana. 2006. Evaluasi Sumber Daya dan Cadangan Bahan Galian untuk Pertambangan Skala Kecil di Banyumas. Proceeding Pemaparan Hasil-Hasil Kegiatan Lapangan dan Non Lapangan. Pusat Sumber Daya Geologi. Badan Geologi-Kementerian Energi dan Sumber Daya Mineral. 4.
Kapp, R. O. 1969. How to Know Pollen and Spore. WMc. Brown Company Publisher. Dubuque, Iowa.
Komisi Sandi Stratigrafi Indonesia. 1996. Sandi Stratigrafi Indonesia. Ikatan Ahli Geologi Indonesia. Jakarta.
Marso, J. 2004. Strike And Dip. http://www.geology110.com/ diakses tanggal 4 Juni 2010.
Moore, P. D. and Webb, J. A. 1978. An Illustrated Guide to Pollen Analysis. Wiley, New York.
Morley, R. J. 1998. Palinological evidence for tertiary plant dispersal in SE Asian region in relation to plate tectonics and climate. Biogeography and Geological Evolution of SE Asia, pp. 211-234. Backhuys Publish-ers, Leiden.
Nakamura, J. 1980. Diagnostic Characters of Pollen Grain of Japan. Part I. Special Publications from Osaka Museum of Natural History. Vol 13, Nagai Park, Osaka.
Nasu, T and Ko Seto. 1986. Spore Morphology of Japanese Pteridophites Part I. Special Publications from Osaka Museum of Natural History. Vol 16-17, Nagai Park, Osaka.
Radford, A. E. 1986. Fundamentals of Plant Systematics. Harper & Row, New York, NY.
Rahardjo, A. T., Poulhaupessy, A. A., Wiyono, S., Nugraha-ningsih, L dan Lelono, E. B. 1994. Zonasi Polen Tersier Pulau Jawa. Proc, PIT XXIII IAGI, Jakarta (I) : 77-87.
Raharto, I.T. 2008. Analisis Cluster. Universitas Hasanuddin. Makas-sar.
Stuijts. I. L. M. 1993. Late Pleistocene and Holocene Vegetation of West Java. Modern Quarternary Research in Southeast Asia. A. A. Balkema, Roterdam.
Suedy, S.W.A., Soeprobowati, T.R., Rahardo, A.T., Maryunani, K.A., Setijadi, R. 2006. Keanekaragaman Flora Hutan Mangrove di Pantai Kaliuntu-Rembang Berdasarkan Bukti Palinologinya. ISSN: 1412-033X.
Taufiq. 2009. Pendahuluan Biostratigrafi. Free Geology. http://www.taufiqy.co.cc/ diakses tanggal 20 Mei 2010.
Universitas Sumatera Utara (USU). 2010. Taksonomi Tumbuhan Tingkat Tinggi. Open Course Ware. http://ocw.usu.ac.id/course/ diakses tanggal 20 Mei 2010.
Wang, L., dkk. 2005. Palynological Evidence for Late Miocene–Pliocene Vegetation Evolution Recorded in the Red Clay Sequence of the Central Chinese Loess Plateau and Implication for Palaeoenvironmental Change. Paleogeography, Paleoclimatology, Paleoecology. Volume 241. Issue 1. Monsoon and Tectonic. 118-128.
Article Reads
Total:
6059
Abstrak:
843
PDF:
5216
Article Metrics
Metrics powered by PLOS ALM
Refbacks
Saat ini tidak ada refbacks.
Jumlah Kunjungan Harian
Satu bulan terakhir
Tampilkan laporan lengkap Google Analytics

di sini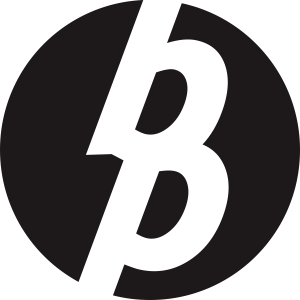 Laman ini dikelola oleh:
Bio Publisher
The Faculty of Biology Publishing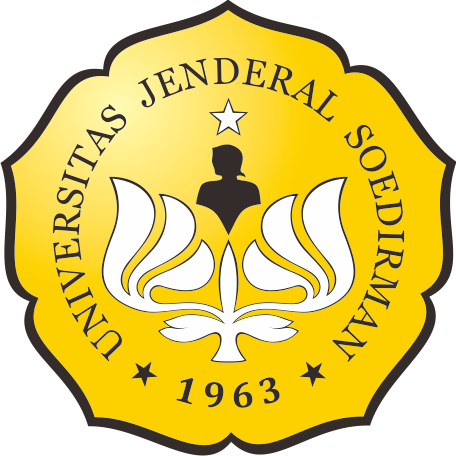 Laman ini dikelola oleh:
Penerbitan Fakultas Biologi
Universitas Jenderal Soedirman
Jalan dr. Suparno 63 Grendeng
Purwokerto 53122
Telepon: +62-281-625865
Email: biologi@unsoed.ac.id
Laman ini menggunakan:
OJS | Open Journal System
Software pengelolaan jurnal ilmiah online. Versi yang digunakan adalah 2.4.8.0.
Metadata artikel terdaftar di:
Crossref
Agen resmi internasional pendaftaran Digital Object Identifier (DOI)
Artikel jurnal ini terindeks: