Pemacuan Pembungaan Tanaman Lengkeng (Euphoria longana Lam.) untuk Produksi Buah di Luar Musim
Abstrak
The objectives of this research were to analyze the effect of paclobutrazol and ethepon in substituting climate factors effect in flowering and fruiting processes of longan, to determine the application way and dozes of paclobutrazol, as well as the timing of ethepon application after paclobutrazol to stimulate 'off-session' longan fruiting. Three combined factors treatment namely: the way of paclobutrazol application (soil drench and foliar spray); dozes of paclobutrazol (control, 1 g, and 2 g paclobutrazol per tree); and the timing of ethepon application after paclobutrazol, were designed in randomized block design and applied at 20-30 years old longan trees, which were grouped into 3 group according to the amount of flushing twigs among all of the twigs in the whole canopy.
     Result of the research showed that specific climate conditions (2-3 months dry which was followed by temperature decrease until 15-22oC) as pre condition for the happening of natural flowering on longan might be substituted by paclobutrazol and ethepon. The application of 1 g paclobutrazol in foliar spray method, which was followed by application of 400 mg/l ethepon 1 month after paclobutrazol, might stimulated 20-30 years old longan trees, flowering 37.5 day after paclobutrazol application, while control trees did not flower until 120 days observation.
The trees got foliar spray application way of paclobutrazol was induced after 29.8 DAPA, while the trees under soil drench were induced after 42.0 DAPA. Dozes 1 and 2 g paclobutrazol induced flowering after 15.9 and 16.9 DAPA, while control trees were induced after 74.8 DAPA. The fastest achieving time of the induction stage (17.7 DAPA) were shown in the trees under foliar spray application way of 1 g paclobutrazol which was followed by the application of 400 mg/l ethepon 1 month after paclobutrazol application (C2D1W1). Furthermore, the plants under the same treatment combination were differentiated faster (37.5 DAPA). The fastest induction and differentiation stage achieving time were strongly related to the highly of the leaf chlorophyll content (1.33 mg/l) as well as C/N ratio (9.67) which were the highest value in both of the variables. The average of the blossom achieving time was 52.3 DAPA. The differentiation and the blossom stage were shown only in the plants were in flushing condition, with 25-75% of flushing twigs. The decrease of twigs long addition parallel to the paclobutrazol dozes and vice versa to the ethepon application time. The faster the ethepon application time, the higher the twigs long addition.  
            Finally, the result of the research showed that if the humidity of flowering and fruiting-plants canopy, as the result of paclobutrazol and ethepon application during the differentiation processes until 'fruit set' was keep protected, the retardant application in February (the middle of raining session in the research area) might supply longan fruits in June (the middle of dry session, when the longan fruits supply were very limited).
Kata Kunci
Flowering Longan, off season production
Teks Lengkap:
PDF
Referensi
Bernier, GB, JM. Kinet and RM. Sachs. 1985. The Physiology of Flowering. Vol. I. The initiation of flower. CRC Press Inc., Florida. 234 p.
Black, M., KJ. Bradford, and JV. Ramos. 1999. Seed Biology. Advances and Applications. Proceedings of the sixth international workshop on seeds. Merida. Mexico. p.271-340. web site:http//www.cabi.org.
Chandraparnik, S., H. Hiranpradit, U. Punnachit, and S. Salacpetch. 1992. Paclobutrazol influences flower induction in durian, (Durio zibethinus Murr). Acta Hort. 321: 282-290.
ICI. 1984. Paclobutrazol plant growth regulator for technical data. Plant Protection Div. Survey. England. p 45-67.
Iyer, CPA., and RM. Kurian. 1991. Tree size control in mango ( Mangifera indica L.): Some consideration. Acta Hort. 321(1): 425-436
Malik, CP. 1979. Current Advances in Plant Reproductive Biology. Volume I. Kalyani Publishers. New Delhi. Ludhiana. 351 p.
Moore, TC. 1979. Biochemistry and Physiology of Plant Hormones. Springer Verlag New York Inc. New York. 274 p.
Nakasone, HY. and RE. Paull. 1999. Tropical Fruits. Litchi, Longan, and Rambutan. College of Tropical Agriculture and Human Resources University of Hawaii at Manoa Honolulu. p 172-207.
¬¬¬¬¬¬¬¬¬¬¬¬¬¬¬¬__________, E. Darda, dan SS. Harjadi. 1997. Pengaturan pembungaan mangga gadung 21 di luar musim dengan paclobutrazol dan zat pemecah dormansi. J. Hayati. 4(2): 41-46.
Prawiranata, W, S. Harran, dan P. Tjondronegoro. 1989. Dasar-dasar Fisiologi Tumbuhan. Bogor. Institut Pertanian Bogor. Fakultas Pertanian. 226 p.
Purnomo, S., and PER. Prihardini. 1989. Perangsangan pembungaan dengan paclobutrazol dan pengaruhnya terhadap buah mangga (Mangifera indica L.). Penel. Hort. 27: 16-24.
Sanderson, C. Kenneth., C. Willis, Martin Jr., and J. Mc Guire. 1988. Comparison of paclobutrazol tablets, drenches, gels, capsules, and sprays on Chrysanthemum growth. HortScience, 23(6): 1008-1009
Stefens, GL. 1985. Gibberellins biosynthesis inhibitors comparing growth retarding effectivness on apple. J. Plant Growth Regulator. 7: 27-36.
Sung, SK., GY. Yu, J. Nam, DH. Jeong, G. An. 2000. Developmentally regulated expression of two MADS-box genes, MdMADS3 and MdMADS4, in the morphogenesis of flower buds and fruits in apple. Planta. 210: 519-528.
Taiz, L. dan E. Zeiger. 1991. Plant Physiology. The Benyamin/Cumming Pub. Company, Inc. California. p 473-488
Voon, CH., N. Hongshanich, C. Pitackpaivan, and AJ. Rowley. 1992. Cultar development in tropical fruits. ActaHort. 3211(1): 270-281.
Wattimena, GA. 1987. Zat Pengatur Tumbuh Tanaman. Bogor. Institut Pertanian Bogor. Pusat Antar Universitas. 247 p.
Article Reads
Total:
6736
Abstrak:
791
PDF:
5945
Article Metrics
Metrics powered by PLOS ALM
Refbacks
Saat ini tidak ada refbacks.
Jumlah Kunjungan Harian
Satu bulan terakhir
Tampilkan laporan lengkap Google Analytics

di sini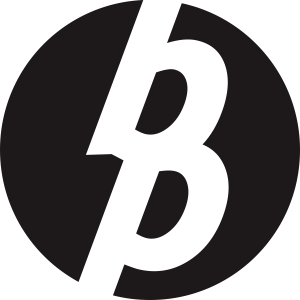 Laman ini dikelola oleh:
Bio Publisher
The Faculty of Biology Publishing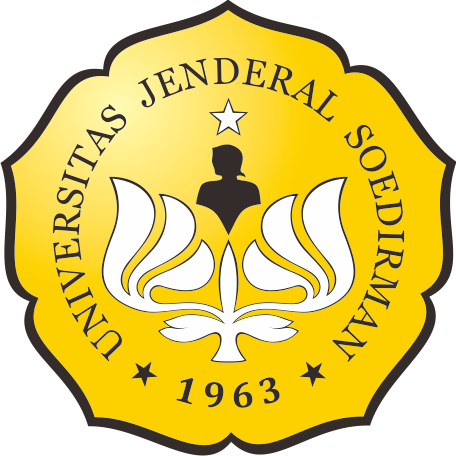 Laman ini dikelola oleh:
Penerbitan Fakultas Biologi
Universitas Jenderal Soedirman
Jalan dr. Suparno 63 Grendeng
Purwokerto 53122
Telepon: +62-281-625865
Email: biologi@unsoed.ac.id
Laman ini menggunakan:
OJS | Open Journal System
Software pengelolaan jurnal ilmiah online. Versi yang digunakan adalah 2.4.8.0.
Metadata artikel terdaftar di:
Crossref
Agen resmi internasional pendaftaran Digital Object Identifier (DOI)
Artikel jurnal ini terindeks: