Biosorpsi Krom pada Air Lindi Menggunakan Biomasa Sargassum cinereum
Abstrak
Leachate is liquid resulted from decomposition of organic waste that contains dissolved and suspended materials as product of microorganism degradation. Leachate comprises high concentration of organic material and heayy metal. High concentration of heavy metal in leachate can be optimally reduced without decreasing organic material concentration through biosorption process. Biosorption is metal binding through adsorption using inactive or dead organism. This research is aimed to perceive the number of biomass, contact duration and combination of the number of biomass and contact duration to adsorb chrome in leachate. Research method employed in this research is experimental method arranged in accordance with Complete Random Design with Split Plot Design. The treatment experimented in this research is contact duration of Sargassum cinereum with leachate as main plot (1 hour, 2 hours and 3 hours) and biomass S. cinereum as sub-plot (200 mg, 300 mg and 400 mg). Data is analyzed using range analysis (ANOVA) and followed by Test of Straight Actual Difference. The result shows that biomass S. cinereum is able to adsorp chrome in leachate. The number of chrome adsorbed in each treatment is different, depend on the contact duration and the number of biomass of S. cinereum.Three hours is optimum contact duration in adsorbing Cr up to 46,275%, meanwhile 400 mg of biomass S. cinereum is optimum concentration to adsorp Cr up to 46,536%. Combination of 3 hours contact duration and 400 mg of biomass S. cinereum could adsorb Cr up to 51,249%.
Kata Kunci
biosorption, chromium, leachate, Sargassum cinereum
Teks Lengkap:
PDF
Referensi
Aksu, Z. dan T.A. Kutsal, 1991. Bioseparation Process for Removing Lead (II) Ions from Waste Water by using C. vulgaris. Journal of Chemical and Technology Biotechnology 52 (1) :109-118.
Darnall, D. W., Greene, B., Henzi, M.T., Hosea, J.M. Mepherson, R. A., Sneddon, J. dan Alexander, M. D. 1986. Selective Recovery of Gold and Other Metal Ions from an Algal Biomass. Environment Science and Technology 20: 206-208.
Fachrudin, A. 1989. Pengaruh Sampah di Tempat Pembuangan Akhir Dago Kotamadya Bandung Terhadap Kualitas Air Tanah Bebas di Sekitarnya. Tesis, SekolahPascasarjanaUniversitasGadjahMada, Yogyakarta.
Gadd, G. M. 1990. Biosorption.Chem and Ind13 : 421-426.
Hashim, M. A. dan K. H. Chu. 2002. Biosorptionof Cadmium by Brown, Green and Red Seaweeds. Chemical Engine-ering Journal 97 (2-3) : 249-255.
Holan, Z. R., Volesky, B. danPrasetyo, I. 1993. Biosorption of Cadmium by Biomass of Marine Algae. Biotechnology and Bioengineering 41: 819-825.
Kadi, A. 2005. Beberapa Catatan Kehadiran Marga Sargassum Di Perairan Indonesia. Pusat Penelitian Oseanografi-LIPI, Jakarta.
Lestari, S., Hernayanti, dan I. Insan. 2008. Biosorpsi Krom Heksa-valen (Cr6+) Menggu-nakan Rumput Laut Sargassum sp. Dalam Skala Laboratorium. Biosfera, 25 (3):129 - 134.
Nourbakhsh, M., Y. Sag, D. Ozer, Z. Aksu, dan A. Caglar, 1994. A Comparative Study of Various Biosorbents for Removal of Chromium (VI) Ions from Industrial Wastewaters. Process Biochemistry 29 : 1-5.
Nurhayadin, D. 2001. KemampuanBacillus subtilisdanEscherichia coli denganBeratBiomasa yang Berbedadalammengad-sorpsiSeng.Skripsi S1 (tidakdipublikasikan) FakultasBiologi UNSOED Purwokerto.
Palar, H. 1994.PencemarandanToksikologiLogamBerat.P. T. Rineka Cipta, Jakarta.
Prasetyo, I. 1994. Pengambilan Ion Logam Berat dari Larutan dengan Menggunakan Gang-gang Laut. Laporan Penelitian. Fakultas Teknik Kimia UGM, Yogyakarta.
Rezaee, A., B. Ramavandi, F. Ganati, M. Ansari and A. Solimanian. 2006. Biosorption of Mercury by Biomass of Filamentous Algae Spirogyra Species. Journal of Biological Sciences 6 (4) : 695-700.
Sahmoune, M.N., K. Lauhab and A. Baukhiar. 2008. The Adsorption of Chromium from Aqueous Solution Using dead Biomass. Environmental Research Journal 2 (5): 254-260.
Sharma, D. C. dan C. F. Forster, 1994. A Preliminary Examinat-ion into the Adsorption of Cr (VI) using low-cost adsorbents. Biores. Technol 47 (3) : 257-264.
Suhendrayatna. 2001. BioremovalLogamBeratdenganMenggu-nakanMikroorganisme: SuatuKajianKepustakaan. Institut for Science and Technology Studies (ISTECS9), Department of Applied Chemistry and Chemical Engineering Faculty of Engineering, Kagoshima University, Kagoshima
Viera, R. H. S. F. dan B. Volesky. 2000. Biosorption : A Solution to Pollution? Internat.Microbiol 2 (3): 17-24.
Yang, J. dan B. Volesky. 1999. Biosorption and Elution of Uranium with Seaweed Bio-mass. In: Biohydrometallurgy and the EnviromentToward the Mining of the 21stCentury: International Biohydrometallurgy Symposium Proceedings,20th – 23rd June, 1999, San Lorenzo de el Escorial, Madrid.
Yusnita, R. 2007. Model Matematik pada Pengolahan limbah cair tahu secara Biofiltrasi menggu-nakan Eceng Gondok (Eichhornia crassipes (Mart). Solms). Skripsi (tidak dipublikasikan). Fakultas Pertanian. Universitas Jenderal Soedirman, Purwokerto.
Article Reads
Total:
448
Abstrak:
304
PDF:
144
Article Metrics
Metrics powered by PLOS ALM
Refbacks
Saat ini tidak ada refbacks.
Jumlah Kunjungan Harian
Satu bulan terakhir
Tampilkan laporan lengkap Google Analytics

di sini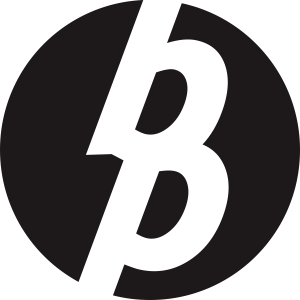 Laman ini dikelola oleh:
Bio Publisher
The Faculty of Biology Publishing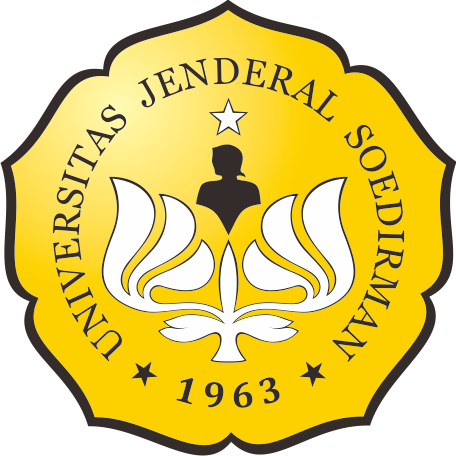 Laman ini dikelola oleh:
Penerbitan Fakultas Biologi
Universitas Jenderal Soedirman
Jalan dr. Suparno 63 Grendeng
Purwokerto 53122
Telepon: +62-281-625865
Email: biologi@unsoed.ac.id
Laman ini menggunakan:
OJS | Open Journal System
Software pengelolaan jurnal ilmiah online. Versi yang digunakan adalah 2.4.8.0.
Metadata artikel terdaftar di:
Crossref
Agen resmi internasional pendaftaran Digital Object Identifier (DOI)
Artikel jurnal ini terindeks: