Kajian Histologis Infeksi LD50 SLNPV terhadap Kerusakan Membran Peritrofik Larva Spodoptera litura Fabricius
Abstrak
The effect of SlNPV infection on  peritrophic membrane  of Spodoptera litura has been carried out. The damage of histological structure caused by SlNPV (0, 315, 390, 465, 540 and 615 PIB/ml) was investigated after 0, 12, 24 ,72 and 96 hours post infection. The histological material was prepared by using parafin method after fixation with Bouin Solution, then sliced into 7 mm and stained with Hematoxilin-Eosin.   The descriptive obsevation on structural intact of peritrophic membrane histology caused by SlNPV infection shows a tendency to decrease, while in control, there was no damage at all.  The longer the exposition of virion in the midgut lumen the more damage on peritrophic membrane occurred. The severest damage occurred 96 hour after infection. The result prove that haNPV virion can destroy histological structure of midgut
Kata Kunci
SlNPV, Spirulina litura, peritrophic membrane
Teks Lengkap:
PDF
Referensi
Arifin M. 1993. Perkembangan Pe-nelitian Pengendalian Ulat Grayak, Spodoptera litura (F.) Dengan Sl-NPV Pada Kedelai. Disampaikan dalam Simposium Patologi Se-rangga tanggal 12-13 Oktober 1993 yang berlangsung di Kampus UGM. Yogyakarta.
Barbehenn RV, and Marin M. 1994. Peritrophic Envelope Permeability in Herbivorous Insect. J. Insect Pshysiology. (41):303-311.
Bonning CB, Bruce. 1996. Develop-ment and recombinant Baculovirus for insect control. Ann Rev Entomol. (41): 191-210.
Borror D, Delong D. 1995. An Introduction to the Study of Insect. New York: Rinehart & Company.
Cristian P. 1994. Recombinant Baculo-virus Insecticides: Catalyst for Change of Heart?. Di dalam: Biopesticides Opportunities for Australian Industry. Symposium on Biopesticides, June 9- 10 1991 , Brisbane, Australia. Hlm 40-50
Engelhard EK, and Volkman LE. 1995. Developmental resistance in fourth instar Tricholupsia ni orally inoculated with Autographa californica M. Nuclear Polyhe-drosis Virus. J. Virol. 209: 381-389.
Fuxa J R. 1993. Insects Resistance to Viruses in Parasites and Pathogens of Insects. Florida: Academic Press.
Funakoshi M, K Aizawa. 1989. Viral inhibitory factor produced in the hemolymph of the silkworm, Bombyx mori, infected with a Nuclear Polyhedrosis Virus. J Invert Pathol. 54: 151 – 155.
Granados RR, Corsaro NG.1990. Baculovirus Enhancing Protein & Their Implications for Insect Control. Youth International Collo-quinon in Invertebrate Patho-logy & Microbial Control.
Kalshoven LGE. 1981. The Pest of Crops in Indonesia. PT. Ichtiar Baru. Indonesia.
Kikhno.2002. Characterization of pif, a Gene Required for the per os Infectivity of Spodoptera littoralis Nucleopolyhedrovirus. J. of Gen. Vir. (83). 3013-3022.
Lehane MJ, Msangi AR.1991. Lectin and Peritrophic Membrane Development in the Gut of Glossina-M-morsitans and a Discussion of Their Role in Protecting the Fly Against Trypanosoma Infection. Journal Medical & Vaternity Entomology. (5): 495-501.
Lehane MJ.1997. Peritrophic Matrix Structure and Function. Annual Review Entomology. (42): 525-550.
Moscardi, F. 1994. Assesment of The Appplication of Baculovirus for Control of Lepidoptera. Annual Review of Entomology. (44): 247-249.
Novizan. 2004. Membuat dan Memanfaatkan Pestisida Ramah Lingkungan. Tangerang: Agro Media Pustaka.
Patton RL.1963. Introductory Insect Physiology. Japan: Toppan Company.
Rohrmann GF. 1994. Nuclear Polyhe-drosis Virus dalam Encyclopedia of Virology. London: Academic Press Hart Court Brace and Company. (1): 130-136
Sutarya, R. 1996. Pengujian Spodoptera exigua Nuclear Polyhedrosis Virus dalam Hubungannya dengan Sifat Persistensinya untuk Mengenda-likan Spodoptera exigua Hubn. J. Hort. 6 (2): 167 – 171.
Teakle RE, Jensen RE, Mulder, JC. 1985. Susceptibility of Heliothis armiger (Lepidoptera:Noctuidae) on Sorghum to a Nuclear Polyhedrosis Virus. J Econ Entomol. 78: 1373-1378
Terra WR. 2001. The Origin and Functions of the Insect Peritrophic Membrane & Peritrophic Gel. Archives of Insect Biochemistry and Physiology. (47): 47 61.
Terra WR, Ferreira C.2002. Insect Peritrophic Membrane Functions. Journal of Physiology, Bioche-mistry, Toxicology & Molecular Biology.
Utari E. 2000. Pengaruh Infeksi HaNPV terhadap Kerusakan Membran Peritrofik dan Indeks Nutrisi Larva Instar V Helicoverpa armigera (Hubner). Tesis Pasca Sarjana. ITB.
Wang, Granados.1998. Observation on the Presence of the Peritrophic Membrane in Larval Trichoplusia ni and its Role in Limiting Baculovirus Infection. Journal of Invert Pathology. (72): 57 62.
Waterhouse. D.M.F. 1953. Insect Physiology. London: Chapman & Hall.
Article Reads
Total:
1201
Abstrak:
421
PDF:
780
Article Metrics
Metrics powered by PLOS ALM
Refbacks
Saat ini tidak ada refbacks.
Jumlah Kunjungan Harian
Satu bulan terakhir
Tampilkan laporan lengkap Google Analytics

di sini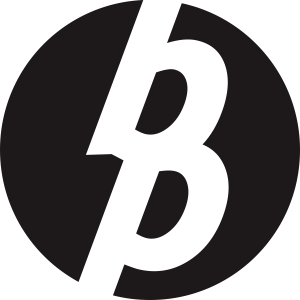 Laman ini dikelola oleh:
Bio Publisher
The Faculty of Biology Publishing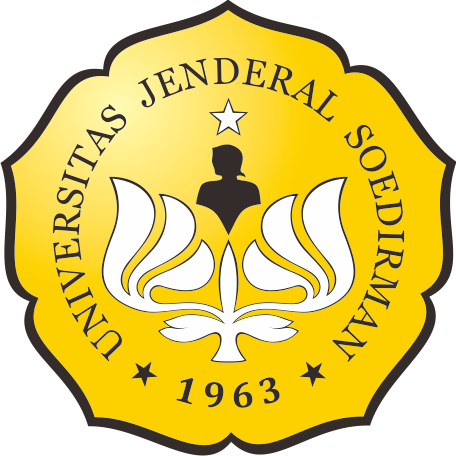 Laman ini dikelola oleh:
Penerbitan Fakultas Biologi
Universitas Jenderal Soedirman
Jalan dr. Suparno 63 Grendeng
Purwokerto 53122
Telepon: +62-281-625865
Email: biologi@unsoed.ac.id
Laman ini menggunakan:
OJS | Open Journal System
Software pengelolaan jurnal ilmiah online. Versi yang digunakan adalah 2.4.8.0.
Metadata artikel terdaftar di:
Crossref
Agen resmi internasional pendaftaran Digital Object Identifier (DOI)
Artikel jurnal ini terindeks: