Pengaruh Kadar Lemak Berbeda Terhadap Produksi dan Kualitas Telur Induk Ikan Nilem (Osteochilus hasselti)
Abstrak
The study was conducted on the effect of different levels of  lipid in diet production and egg quality of Osteochilus broodstock reared in fiberglass. Broaders with 95 gram for females, were fed diets containing different levels of lipid, 4%,  6%, 8% and 10%. The protein contain of the diet for 42 %. The density of 20 females  per fiberglass and daily fed ratio of 1.0 – 2.0% of body weight. The results  indicated that all diet gave weight gain, fed convertion ratio, egg production, GSI, gonada weight and the containts  protein and lipid of Osteochilus eggs were not significantly different (P>0.05). The eggs content completely amino, fatty and glutamic acids, histidine, proline, linoleic and linolenic acids, leads to good taste and delicious of eggs.
Kata Kunci
Osteochilus hasselti, diet production, lipid, egg.
Referensi
Dupree, H.K.1968. Influence of corn oil and beef tallow on the growth of fingerlip channel catfish. U. S Bureau of sport fisheries and wildlife. Technical Paper. 27. 12p.
Ding, L, M. Yongqing and L. Xianghua. 1989. Improvement of meat quality of grass carp, Ctenopharyngodon idellus (Cuv. Et Val), p. 148-152. In S.S. De Silva (ed.) Fish Nutrition Research in Asia. Proceedings of the Third Asia Fish Nutrition Network Meeting. Asian Fish. Soc. Spec. Publ. 4, 166 p. Asian Fisheries Society, Manila, Philippines.
Djajasewaka, H., J. Subagya, A. Widiyati, R. Samsudin dan Winarlin. 2005. Pengaruh kadar protein terhadap produksi dan kualitas telur induk ikan nilem (Ostechillus hasselti). Laporan hasil penelitian (belum dipublikasikan ). 7 Hal.
Halver. J.E. 1972. Fish Nutrition. Academic Press, London and NewYork. 713 pages.
Halver, J.E. 1980. Lipids and fatty acid. In Fish feed Technology. ADCP/Rep/80/11. UNDP. FAO of United Nations. Page : 41-53.
Stickney, R. R., and J.W. Andrews, 1971. Combined effects of dietary lipids and environmental temperature on growth, metabolism and body composition of channel catfish (Ictalurus punctatus). J. Nutr. 101 : 1703-1710.
Stickney, R.R., and J.W. Andrews. 1972. Effect of dietary lipids on growth, food conversion, lipid and fatty acid composition of channel catfish. J.Nutr. 102: 249-258.
Takeuchi, T. and T. Watanabe, 1977, Requirement of carp for essential fatty acids. Bull.Jap.Soc.Sci.Fish., 43:541-551.
Tacon, A.G.J. 1987 . The nutrition and feeding of farmed fish and shrimp. A training manual I. The essential nutrient, FAO of U. N. Brassilia, Brazil GCP/RLA/II A. Field Document, ZIE.
Watanabe,T, Okhashi S, Itoh A., Kitajima C and Fujita, S. 1984. Effect of antinutritional compotitions of diets on chemical components of red sea bream broodstock and eggs produced. Bull. Japan. Soc. Sci. fish. 50: 503-515.
Article Reads
Total:
747
Abstrak:
471
Tidak berjudul:
276
Article Metrics
Metrics powered by PLOS ALM
Refbacks
Saat ini tidak ada refbacks.
Jumlah Kunjungan Harian
Satu bulan terakhir
Tampilkan laporan lengkap Google Analytics

di sini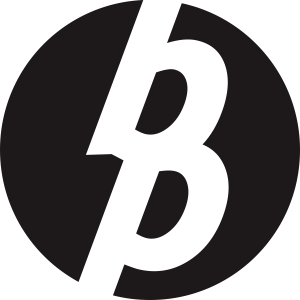 Laman ini dikelola oleh:
Bio Publisher
The Faculty of Biology Publishing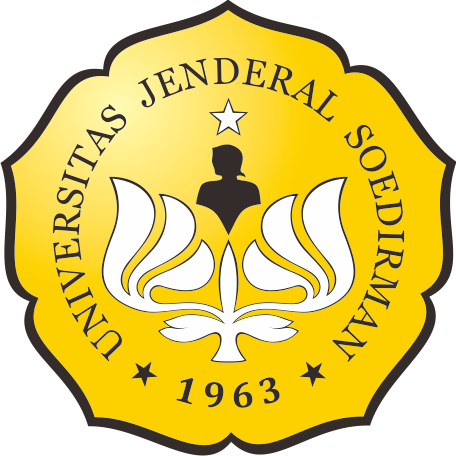 Laman ini dikelola oleh:
Penerbitan Fakultas Biologi
Universitas Jenderal Soedirman
Jalan dr. Suparno 63 Grendeng
Purwokerto 53122
Telepon: +62-281-625865
Email: biologi@unsoed.ac.id
Laman ini menggunakan:
OJS | Open Journal System
Software pengelolaan jurnal ilmiah online. Versi yang digunakan adalah 2.4.8.0.
Metadata artikel terdaftar di:
Crossref
Agen resmi internasional pendaftaran Digital Object Identifier (DOI)
Artikel jurnal ini terindeks: