Pemanfaatan Ekstrak Daun Nimba (Azadirachta indica A. Juss) untuk Pengendalian Penyakit Layu Fusarium pada Tanaman Tomat (Lycopersicum esculentum Mill.)
Abstrak
The aim of this study was to find out the effect of neem leaf extract (Azadirachta indica A. Juss.) on the growth medium of tomato plant toward fusarial wilt and to determine effective concentration and time of application of the extract to control the wilt. Experiments arranged in a Completely Randomized Design (CRD) was employed for in vitro antimicrobial assay and in a Randomized Complete Block Design (RCBD) for in planta antimicrobial assay, both of which were to find out the inhibitory effect of the extract on colony growth of Fusarium oxysporum (Schlecht). f.sp. lycopersici (Sacc.) Snyd. et Hans. (Fol).  The results indicated that neem leaf extract concentration of 5% applied at 7 DAP (Day After Planting) was the most effective treatment in inhibiting disease intensity of fusarial wilt on tomato plant showing inhibitory effect of up to 89.32%.
Kata Kunci
neem leaf extract, Azadirachta indica, wilt disease, Fusarium oxysporum, Fol., tomato
Teks Lengkap:
PDF
Referensi
Agrios, G.H. 1996. Ilmu penyakit tumbuhan. Gadjah Mada University Press, Yogyakarta
Ambar, A.A. 2003. Efektivitas waktu inokulasi Trichoderma viridae dalam mencegah penyakit layu fusarium tomat (Lycopersicon esculentum Mill.) di rumah kaca. Jurnal Fitopatologi Indonesia 7(1): 7-11.
Coventry, E and E.J. Allan. 2001. Microbiological and chemichal analysis of neem (Azadirachta indica) extracts: new data on antimicrobial activity. Phytoparasitica 29(5): 1-10.
Isman, M.B. 1997. Neem and other botanical insecticides: barriers to commercialization. Phytoparasitica 25(4): 339-344.
Jagannathan, R and, K. Sivaprakasam, 1996. Effect of botanicals on managing sheath rot of rice. International Research Notes 21(1): 49-50
Khan, T.A and S.K. Saxena. 1997. Integrated management of root knot nematode Meloidogyne javanica infecting tomato using organic materials and Paecilomyces lilacinus. Bioresource Technology 61(3): 247-250.
Novizan, 2004. Membuat dan Memanfaatkan pestisida ramah lingkungan. Agromedia Pustaka, Jakarta
Sastrahidayat, 1988. Ilmu penyakit tumbuhan. Usaha Nasional, Surabaya.
Saxena, R.C. 1999. Building awareness and facilitating the use of neem as a source of natural pesticides and other useful products in sub-Saharan Africa. Phytoparasitica 27(3): 177-181.
Semangun, H. 1996. Penyakit-penyakit Tanaman Hortikultura di Indonesia. Gadjah Mada University Press, Yogyakarta.
Suresh, G, N.S. Narasimhan, S. Masilamani, P.D. Partho, and G. Gopalakrishnan. 1997. Antifungal fractions and compounds from uncrushed green leaves of Azadirachta indica. Phytoparasitica 25(1): 33-39.
Tugiyono, H. 1999. Bertanam Tomat. Penebar Swadaya, Jakarta.
Wall, R.E. 2000. Perceptions of biological controls. Phytoparasitica 28(1): 1–5.
Weintraub, P.G and A.R. Horowitz. 1997. Systemic effect of a neem insecticide on Liriomyza huidobrensis larvae. Phytoparasitica 25(4): 283-289.
Article Reads
Total:
4566
Abstrak:
766
PDF:
3800
Article Metrics
Metrics powered by PLOS ALM
Refbacks
Saat ini tidak ada refbacks.
Jumlah Kunjungan Harian
Satu bulan terakhir
Tampilkan laporan lengkap Google Analytics

di sini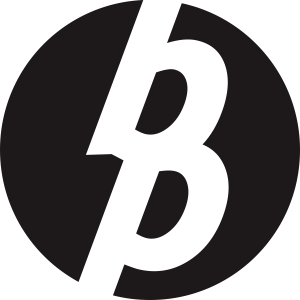 Laman ini dikelola oleh:
Bio Publisher
The Faculty of Biology Publishing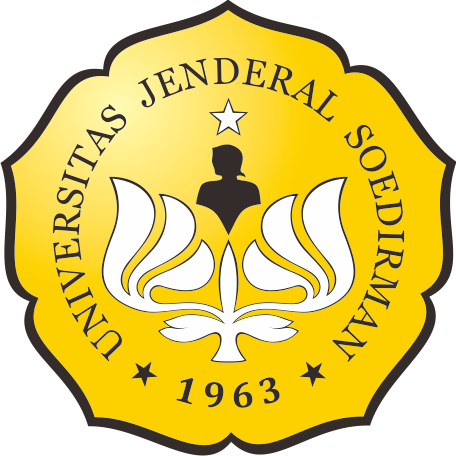 Laman ini dikelola oleh:
Penerbitan Fakultas Biologi
Universitas Jenderal Soedirman
Jalan dr. Suparno 63 Grendeng
Purwokerto 53122
Telepon: +62-281-625865
Email: biologi@unsoed.ac.id
Laman ini menggunakan:
OJS | Open Journal System
Software pengelolaan jurnal ilmiah online. Versi yang digunakan adalah 2.4.8.0.
Metadata artikel terdaftar di:
Crossref
Agen resmi internasional pendaftaran Digital Object Identifier (DOI)
Artikel jurnal ini terindeks: