Pemanfaatan Ekstrak Gulma Air untuk Meningkatkan Pertumbuhan dan Produksi Mikroalga Spirulina platensis pada Kultur Skala Laboratorium
Abstrak
Microalgae Spirulina platensis is good as natural food for fish. It consists of the highest protein, that is 70% of the dry weight.  On the other hand, it can be used as alternative of healthy food and herbal medicine.  To grow well, microalgae need enough nutrition. Another alternative use of the algae is for organic fertilizer. The fertilizer product can increase the income of the fishers, since it can change the useless into usefull things.  In the first year, we produced fertilizer in the laboratory and natural food such as microalgae powder. In this research we used an experimental method with Splitplot Design and 3 replications for each treatment of combination of aquatic weeds by giving different concentration. The research result indicates that population growth of microalgae cells is sigmoid with a peak population at the sixth day after inoculation and Salvinia natans with extract concentration of 900 ppm showed the best production for biomass cell of  Spirulina platensis.
Kata Kunci
aquatic weeds, fertilization, microalgae Spirulina platensis producing
Teks Lengkap:
PDF
Referensi
Abdulkadir, 1996. Sekilas Uraian Mengenai Azolla. Buletin Kebun Raya Bogor. 5 (5): 171-176.
Beley, A. 2002. The Potential Applica-tion of Spirulina (Arthospira) as a Nutritional and Therapeutic Sup-plemen in Helth Management. The Journal of The American Nutraceutical Association, 5 (2):27 – 48
Buntoro, T. 2006. Manfaat Spirulina. Majalah Herba Penawar Al-Wahida (HPA). Edisi Senin, 18 September 2006.
Christiani, H. A. Hidayah, dan A. S. Siregar. 2001. Pengaruh Unsur Hara Nitrogen dan Posfat Terhadap Pertumbuhan Kiyam-bang (Salvinia molesta D.S. Mitchell). Laporan Penelitian Fa-kultas Biologi Unsoed, Purwo-kerto.
Costa, J.A.V., L.M. Colla, and P.D. Pilho, 2002. Spirulina platensis Growth in Open Raceway Ponds Using fresh Water Suplemented with Carbon, Nitrogen and Metal Ions. Z. Naturforsch. 58 C: 76-80.
Dao-lun, F. and W. Zu-cheng. 2006. Culture of Spirulina platensis in Human Urine for Biomass Production and Oxygen Evolution. Journal of Zhejiang University Science B. 7(1): 34-37.
Darley, W. M. 2002. Algal Biology: A. Physiological approach. Journal of Basic Microbiology 9: 15-20.
Isnansetyo, A. dan E. Kurniastuty. 1995. Teknik Kultur Phytoplank-ton dan Zooplankton. Penerbit Kanisius, Yogyakarta.
Nurhidayati, T., S.B.M. Sembiring, dan M. Munir. 2001. Pengaruh Pe-nambahan IAA Terhadap Laju Pertumbuhan Populasi Spirulina sp. Dalam Media Zarrouk Mo-difikasi. Balai Besar Riset Peri-kanan Budidaya Laut, Gondol-Bali.
Panji, T and Suharyanto. 2001. Optimization media from low-cost nutrient sources for growing Spirulina platensis and carotenoid production. Biotechnology Re-search Unit For Estate Crops. 69(1), 18-28.
____________________. 2003. Produksi Spirulina platensis dan Potensinya sebagai Pakan Ikan. Pusat Riset Perikanan Budidaya. Bogor.
Parson, T. R., M. Takanashi and Hargrave. 1997. Biological Oce-anographic Process. 2nd edition. Permagon Press, London.
Sen and Coker 2005. Studies on Growth of Marine Microalgae in Batch Culture: I. Chlorella vulgaris (Chlorophyta). Asian Journal of Plant Sciences 4(6): 636-638.
Soelchan, F. 1996. Biologi dari Chlorella. Fakultas Biologi Univer-sitas Nasional, Jakarta. Buletin Perikanan Darat 9 (1) Juni.
Suharto, S. B. 1995. Mikroorganisme dan Biologi M-Bio Bakteri Fermentasi Bahan Organik Tana-man. Pusat Pengkajian dan Pengembangan Sumber daya lokal, Unsoed, Purwokerto.
Article Reads
Total:
1247
Abstrak:
587
PDF:
660
Article Metrics
Metrics powered by PLOS ALM
Refbacks
Saat ini tidak ada refbacks.
Jumlah Kunjungan Harian
Satu bulan terakhir
Tampilkan laporan lengkap Google Analytics

di sini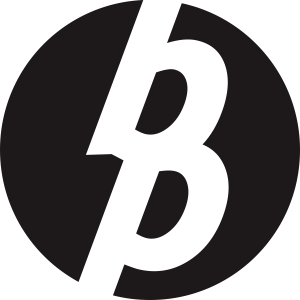 Laman ini dikelola oleh:
Bio Publisher
The Faculty of Biology Publishing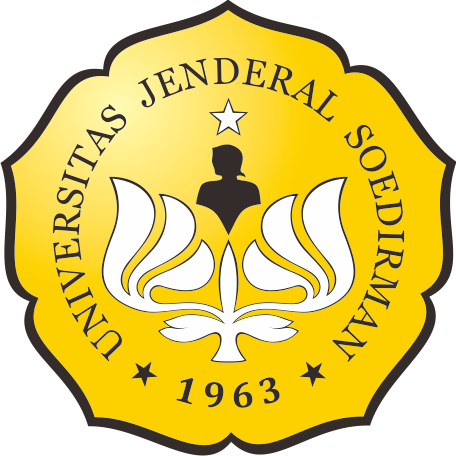 Laman ini dikelola oleh:
Penerbitan Fakultas Biologi
Universitas Jenderal Soedirman
Jalan dr. Suparno 63 Grendeng
Purwokerto 53122
Telepon: +62-281-625865
Email: biologi@unsoed.ac.id
Laman ini menggunakan:
OJS | Open Journal System
Software pengelolaan jurnal ilmiah online. Versi yang digunakan adalah 2.4.8.0.
Metadata artikel terdaftar di:
Crossref
Agen resmi internasional pendaftaran Digital Object Identifier (DOI)
Artikel jurnal ini terindeks: