Keanekaragaman Bakteri Tanah dari Teluk kodek Area, Pamenan Lombok Barat
Abstrak
Indonesia is the center of the world's biodiversity with a unique biodiversity and priceless. To explore and get more information about biodiversity, strategic research was needed.  The objective of this reseach was to explore the population diversity of soil microbes in Lombok Island.  Bacterium isolates was identified by molecular 16S rDNA. Soil samples from 5 different sites in Lombok Island showed various bacteria population. The highest population 113 x 106 CFU/g soil was found in soil sample around Plumeria acuminata and the lowest 34 x 106CFU/g soil was found in soil sample around  Tamarindus indica tree.  Fourteen of isolates were identified using molecular identification with homology from 94 – 100%.
Kata Kunci
biodiversity, soil microbes, identification
Teks Lengkap:
PDF
Referensi
Doughari JH. 2006. Antimicrobial activity of Tamarindus indica Linn. Tropical Journal of Pharma-ceutical Research. 5(2):597-603.
Durrani, R., M Abubakar, Arshed M.J., Saleha S., Ullah I., Ali Q. 2008. Biological characterization and protein profiles two model bacteria by SDS-PAGE and FT-IR. ARPN Journal of Agricultural and Biological Scienc. 3 (5&6) 6-16.
Hasanudin 2003. Peningkatan Peran Mikroorganisme dalam Sistem Pengendalian Penyakit Tumbuhan Secara Terpadu. http//www.plasmanutfah.unej.ac.id. Diakses 17 Desember 2010.
Hertiani,T., dan Pratiwi, S.U.T. 2002. Uji Toksisitas Kulit Batang Phaleria macrocarpa (Scheff) Boerl. dan Profil KLT Fraksi Aktif, MFI. Pharmacon, 3: 7-11.
Hougardy A. 2000. RhodoPseudomonas rhenobacensis sp. Nov., a new nitrate reducing purple non sulfur bacterium. Int J Syst Evol Microbial 50: 985-992.
Kunitsky C, Osterhout G, Sasser M. 2006. Identification of Micro-organisms using Fatty Acid Methyl Ester (FAME) Analysis and theMIDI Sherlock Microbial Identification System. USA [www.pda.org/bookstore].
Lyla, P. S., dan Ajmal. K. S. 2006. Marine Microbial Diversity and Ecology: Importance and Future Perspectives. Current Science. 90: 1325 - 1335.
Pitcher DG, Saunders A, Owen RJ. 1989. Rapid extraction of bacterial genomic DNA with guanidium thiocyanate. J. Applied Microbiology 8: 151-156.
Purwaningsih S. 2006. Isolasi, enumerasi, dan karakterisasi bakteri rhizobium dari tanah Kebun Biologi Wamena, Papua. Biodiversitas 6:82-84.
Purwaningsih, S., Hardiningsih R., Wardah, Sujadi A. 2004. Populasi bakteri dari tanah di desa Tudu_Aog, kecamatan Passi, kabupaten Bolaang Mongondow, Sulut. Biodiversitas. 5:13-16.
Reid G, and P. Wong. 2005. Soil bacteria. State of New South Wales. Department of Primary Industries. http://www.dpi.nsw. gov.au/data/assets. Diakses January 2011)
Wiley. A.M.J. 1961. Introduction to Soil Microbiology. Japan: Toppan Printing.
Article Reads
Total:
968
Abstrak:
515
PDF:
453
Article Metrics
Metrics powered by PLOS ALM
Refbacks
Saat ini tidak ada refbacks.
Jumlah Kunjungan Harian
Satu bulan terakhir
Tampilkan laporan lengkap Google Analytics

di sini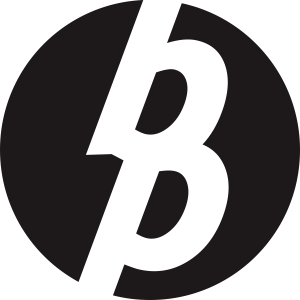 Laman ini dikelola oleh:
Bio Publisher
The Faculty of Biology Publishing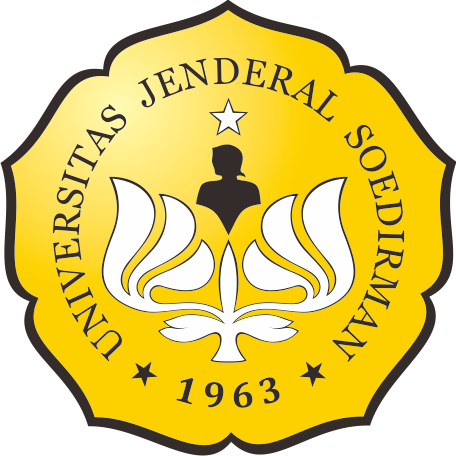 Laman ini dikelola oleh:
Penerbitan Fakultas Biologi
Universitas Jenderal Soedirman
Jalan dr. Suparno 63 Grendeng
Purwokerto 53122
Telepon: +62-281-625865
Email: biologi@unsoed.ac.id
Laman ini menggunakan:
OJS | Open Journal System
Software pengelolaan jurnal ilmiah online. Versi yang digunakan adalah 2.4.8.0.
Metadata artikel terdaftar di:
Crossref
Agen resmi internasional pendaftaran Digital Object Identifier (DOI)
Artikel jurnal ini terindeks: