Deteksi Resistensi Amoxicillin Helicobacter pylori pada Pasien Dispepsia
Abstrak
Amoxicillin is one of the antibiotics that commonly used on treatment of H. pylori infection. pbp1A gene mutation in H. pylori is a dominant cause of amoxicillin resistance. This study was aimed to evaluate the presence of H. pylori in patients with dyspepsia by using non-invasive method i.e. H. pylori stool antigen (HPSA) and invasive method i.e. pbp1A gene amplification, and also evaluate the amoxicillin resistance of H. pylori by assessing the pbp1A gene mutations. The samples were  26 faeces and 26 gastric biopsies of patients with dyspepsia from the Internal Disease of Prof. Dr. Margono Soekardjo Hospital in Purwokerto. DNA amplification performed by using polymerase chain reaction (PCR) to detect the presence of amoxicillin resistance encoding gene i.e. penicillin binding protein (pbp1A). Sequencing of the DNA sample was performed at the First Base Malaysian Company, to analyze the existence of a point mutation. DNA sequencing analysis of 12 samples showed the presence of a mutations in pbp1A gene from 2 samples, in the third motive of pbp i.e. amino acid changes, Alanine 599 substituted to Threonin and Threonin 592 to Alanine. Those mutations become a dominant risk factor for resistance of H. pylori, toward the bacterial peptidoglycan synthesis. In this research, it was known that the detection of H. pylori infection by using PCR remains more accurate and specific method. The presence of H. pylori mutant strains in this study may becomes the risk factors of resistance to amoxicillin treatment.     
Kata Kunci
dyspepsia, Helicobacter pylori, amoxicillin, resistance, pbp1A genes, mutations
Teks Lengkap:
PDF
Referensi
Bekir, K., A. Avci., dan A. T. Yabanigul. 2009. Classification of Helicobacter pyloriAccording to National Strains Using Bayesian Learning. Mathematical and Computational Applications. 14(3): 241-251.
Byoungkrak An, B.S Moon, H.C. Lim, dan Y.C Lee, H. Kim., G. Lee., S. Kim., M. Park., dan J.B.Kim. 2014. Analysis of Gene Mutations Associated with Antibiotic Resistance in Helicobacter pylori Strains Isolated from Korean Patients. The Korean Journal of Helicobacter and Upper Gastrointestinal Research. 14(2):95-102.
Choi. J, C.H. Kim, D. Kim, S.J. Chung, J.H.Song, J.M. Kang,J. I. Yang, M. J. Park, Y.S. Kim, J. Y. Yim, S.H. Lim, J.S.Kim, H.C. Jung, dan I.S. Song. 2011. Prospective Evaluation of New Stool Aantigen Test for The Detection of Helicobacter pylori, in Comparison With Histology, Rapid Urease Test, C-Urea Breath Test, and Serology. Journal Of Gastroenterology and Hepatology. 26:1053-1059.
Depkes RI. 2009. Profil Kesehatan Indonesia.Jakarta : Departemen Kesehatan RI.
Dunn, B. E., H. Cohen., dan M. J. Blaser. 1997. Helicobacter pylori. Clin Microbial Rev. (10): 720-741.
Gerrits M.M, Godoy A.P, Kuipers E.J, M. L. Ribeiro, J. Stoof, S. Mendoca, A.H.M Van Vilet, J. Pedrazzoli Jr, dan J. G. Kusters. 2006. Multiple Mutations in or Adjacent to the Conserved Penicillin-Binding Protein Motifs of The Penicillin-Binding Protein 1 A Confer Amoxocillin Resistance in Helicobacter pylori. Helicobacter. 11:181-187.
Glupczynski, Y., Megraud, F., Lopez-Brea, M., dan Andersen, L.P. 2001. European Multicentre Survey of in vitro Antimicrobial Resistance in Helicobacter pylori. Eur J Clin Microbial Infect Dis. 20: 820-823.
Inri, M.S., Pangemanan, D.H.C., dan Untu, F.M. 2013. Hubungan Antara Pola Makan dengan Kejadian Pada Siswa-Siswi kelas XI di SMA Negeri 1 Manado.Ejournal keperawatan (e-Kp).Vol.1(1)1-6.
Johannes, G.K., Amoud, H.M., V. Uliet., dan E.J. Kuipers. 2006. Pathogenesis of Helicobacter pylori Infection. Clinical Microbiology Review.p: 449-490.
Kabir, S. 2001. Detection of Helicobacter pylori in Feces by Culture, PCR, and Enzyme Immunoassay. J. Med Microbial. (50)1021-1029.
Leonardo, H.E., M. Rocco., Zagari dan F. Bazzoli. 2014. Epidemiology of Helicobacter pylori Infection. Review Article. Helicobacter 19(1):1-5.
Lim, S.H., Kwon, J.W., dan Kim, N. 2013. Prevalance and Risk Factors of Helicobacter pylori in Korea: Nation Wide Multcenter Study Over 13 Years. BMC Gastroenterol.13:104.
Malfertheiner. P, Megraud. F, O'Morain. C, Bazzoli F, El-Omar E, Graham D, Hunt R, Rokkas T, Vakil N, dan Kuipers E J.2002. Current Concepts in The Management of H. pylori Infection-The Maastricht 2-2002 Consensus Report. Aliment Pharmacol Ther. 16:167-180.
Mathewos, B., Meges, B., dan Dagnew, M. 2013.Seroprevalance and Trend of Helicobacter pylori Infection in Gondar University Hospital among Dyspeptic Patients, Gondar North West Ethiopia.BMC. Res Note; 6:346.
Mendoca S., Ecclissato C., Sartori M.S., Godoy. A.P., Gierzoni, R.A., Degger M., dam Pedrazzoli J. Jr. 2000. Prevalence of Helicobacter pylori Resistance to Metronidazole, Clarithromycin, Amoxicillin, Tetracycline, and Furazolidone in Brazil.Helicobacter 5 : 79-83.
Meyer, J.M., Silliman, N.P, Wang W., Siepman, N.Y., Sugg J. E., dan Morris D. 2002. Risk Factors for Helicobacter pylori Resistance in The United State: The Surveillance of H. pylori Antimicrobial Resistance Partnership (SHARP) Study, 1993-1999. Ann Int Med. 136: 13-24.
Rimbara, E., N. Noguchi.,T. Kawali., dan M. Sasatsu. 2008. Mutations in Penicillin- Binding Protein 1,2,3 are Responsible for Amoxicillin Resistance in Helicobacter pylori. Journal of Antimicrobial Chemotherapy. (61); 995-998.
Ricci. C, J. Holton, dan D. Vaira. 2007. Diagnosis of Helicobacter pylori: Invasive and Non-Invasive Test. Best Practice & Research Clinical Gastroenterology. 21(2) 299-313.
Van Blankenstein, M., van Vuurem, A.J., Looman, C.W., Ouwendi, J.K.M., dan Kuipers, E.J. 2013. The Prevalence of Helicobacter pyloriInfection in The Netherlands. Scan J Gastroenterol. 48:794-800.
Article Reads
Total:
3435
Abstrak:
1294
PDF:
2137
Article Metrics
Metrics powered by PLOS ALM
Refbacks
Saat ini tidak ada refbacks.
Jumlah Kunjungan Harian
Satu bulan terakhir
Tampilkan laporan lengkap Google Analytics

di sini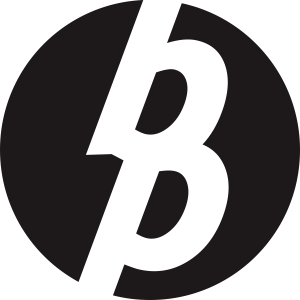 Laman ini dikelola oleh:
Bio Publisher
The Faculty of Biology Publishing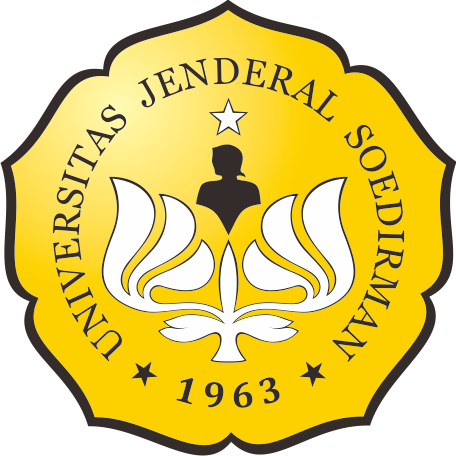 Laman ini dikelola oleh:
Penerbitan Fakultas Biologi
Universitas Jenderal Soedirman
Jalan dr. Suparno 63 Grendeng
Purwokerto 53122
Telepon: +62-281-625865
Email: biologi@unsoed.ac.id
Laman ini menggunakan:
OJS | Open Journal System
Software pengelolaan jurnal ilmiah online. Versi yang digunakan adalah 2.4.8.0.
Metadata artikel terdaftar di:
Crossref
Agen resmi internasional pendaftaran Digital Object Identifier (DOI)
Artikel jurnal ini terindeks: